Right ventricular dysfunction and failure is the cause of mortality associated with pulmonary hypertension. Furthermore, right ventricular dysfunction is associated with worse prognosis in a number of cardiopulmonary diseases. We have been investigating right ventricular function in clinical cohorts as well as animal models of pulmonary hypertension.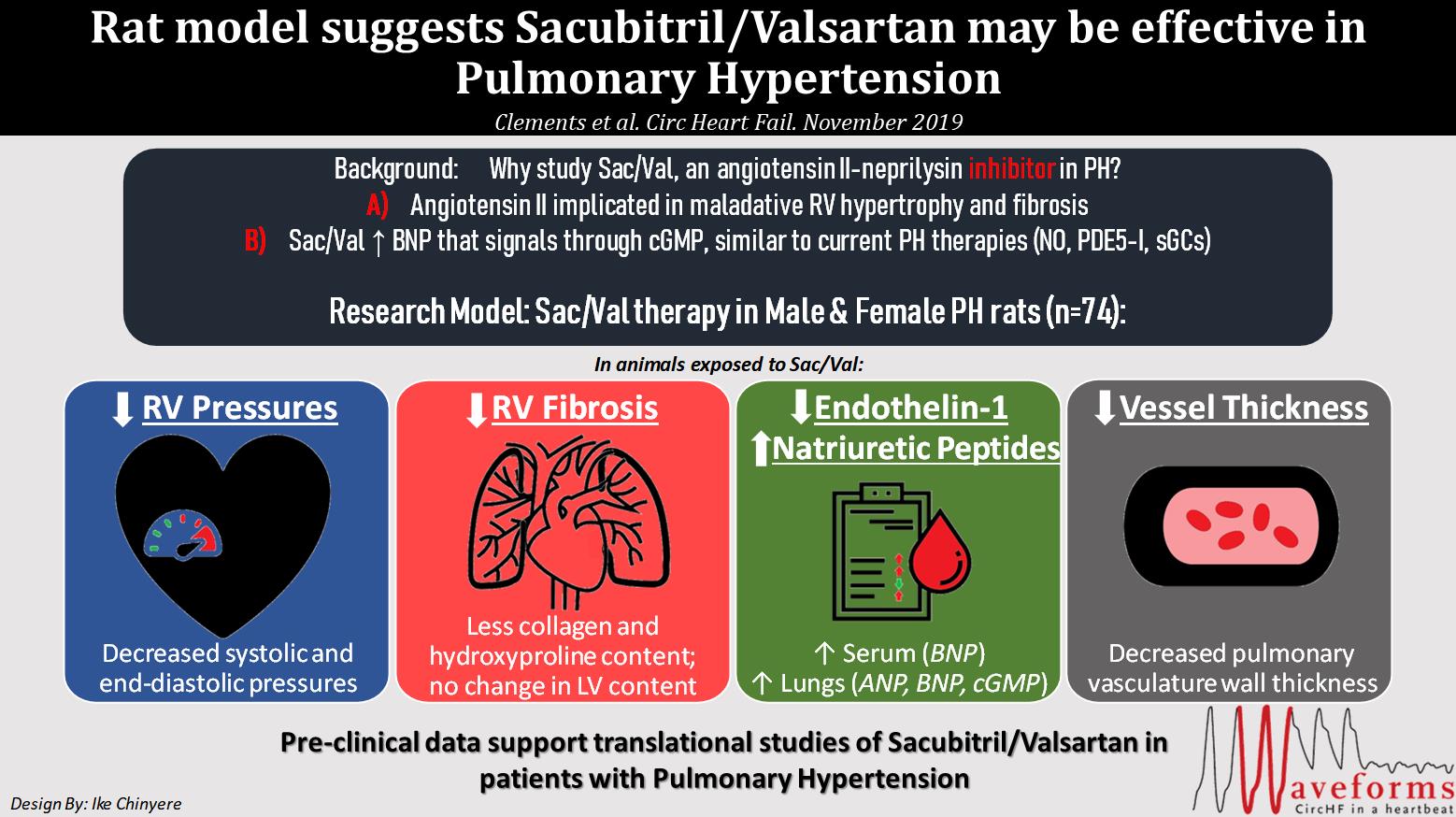 From: https://twitter.com/CircHF/status/1235303395428270084
Recent Publications:
Vang A, da Silva Gonçalves Bos D, Fernandez-Nicolas A, Zhang P, Morrison AR, Mancini TJ, Clements RT, Polina I, Cypress MW, Jhun BS, Hawrot E, Mende U, O-Uchi J, Choudhary G. ⍺7 nicotinic acetylcholine receptor mediates right ventricular fibrosis and diastolic dysfunction in pulmonary hypertension. JCI Insight. 2021 May 11;. doi: 10.1172/jci.insight.142945. PubMed PMID: 33974567.


Clements RT, Vang A, Fernandez-Nicolas A, Kue NR, Mancini TJ, Morrison AR, Mallem K, McCullough DJ, Choudhary G. Treatment of Pulmonary Hypertension With Angiotensin II Receptor Blocker and Neprilysin Inhibitor Sacubitril/Valsartan. Circ Heart Fail. 2019 Nov;12(11):e005819. doi: 10.1161/CIRCHEARTFAILURE.119.005819.
Vang A, Clements RT, Chichger H, Kue N, Allawzi A, O'Connell K, Jeong E-M, Dudley SC, Sakhatskyy P, Lu Q, Zhang P, Rounds S, Choudhary G. Effect of α7 nicotinic acetylcholine receptor activation on cardiac fibroblasts: a mechanism underlying RV fibrosis associated with cigarette smoke exposure. Am J Physiol Lung Cell Mol Physiol 2017;312:L748–L759.

Chichger H, Vang A, O'Connell K, Zang P, Harrington EO, Mende U, Choudhary G. PKC δ and βII Regulate Right Ventricular Fibrosis through p38 activation. Am J Physiol Lung Cell Mol Physiol. 2015 Apr 15;308(8):L827-36.