Eleven new faculty to join arts and humanities departments this fall
Matthew Garcia in American civilization and ethnic studies; Kenneth Haynes in comparative literature; Jean Feerick, Barbara Herrnstein Smith and Ravit Reichman in English; Robert Creeley, Erin Cressida Wilson and Brian Evenson in English (creative writing); Roberto Simanowski in German studies; Nicolás Wey-Gómez in Hispanic studies; and Nomy Arpaly in philosophy.
[Return to news release 03-015, or see other faculty in social sciences, physical sciences, or life sciences.]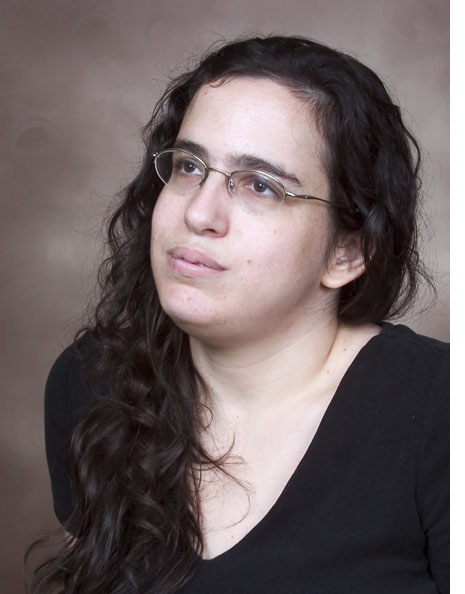 Nomy Arpaly is intrigued by "the vagaries of the human heart." When she speaks about the complexity of moral responsibility and behavior, she tells the story of a former student who interrupted her in class with an obscenity-laden argument that "morality is for wimps" and "a weakness of humanity."
The same young man came to her a few days later to ask to be excused from class to visit his mother for Rosh Hashannah.
"He was not just observing a religious holy day, he was asking my permission – and being a momma's boy," she says. "Some people are bad ethicists but are very moral.
"I'm very interested in how good people can have bad principles" and vice versa, she adds. "People are often inconsistent in very interesting ways."
Arpaly, who received her B.A. from Tel Aviv University in 1992 and a Ph.D. from Stanford in 1998, taught at the University of Michigan–Ann Arbor for one year and has been an assistant professor at Rice University since 1999. She is the author of Unprincipled Virtue: An Inquiry into Human Agency (Oxford University Press, 2002) and is currently working on a book about free will. She says she often makes examples of literary characters like Huck Finn – "or real people with names changed to protect the guilty" – in her writing and teaching.
"She has very interesting and unorthodox views about the interconnections between rationality, freedom, moral character and morally good action," says David Estlund, interim chair of the Department of Philosophy. "She already has a strong reputation for someone so young. She has an unusually independent mind and a broader conception of philosophy than one usually sees in a junior person. I expect her to contribute a lot to the intellectual environment at Brown."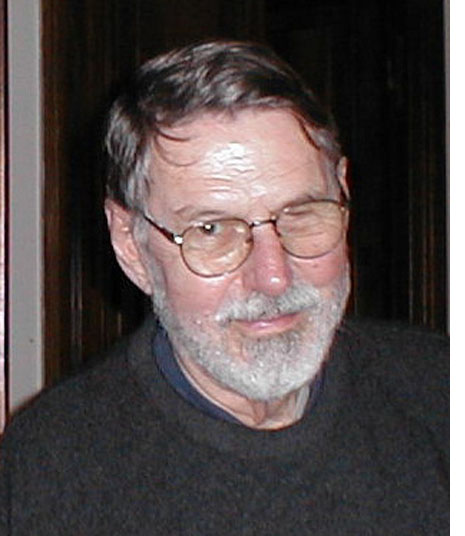 After spending the last 37 years at the State University of New York–Buffalo, joining the faculty at Brown feels "like a whole new ball game" to Robert Creeley.
"I felt whatever it was I could do by being there, I had pretty well done. So being invited to join the writing program here was both an honor and stimulus – the veritable 'pastures new...' of one's imagination," says Creeley. "You've also got some of the best company in the world for any writer, so that was certainly persuasive."
Creeley's own writing "has been and remains one of the most significant and influential bodies of work by any contemporary North American writer," according to Forrest Gander, director of the Creative Writing Program. Creeley has published more than 60 books of poetry and another dozen books of prose, essays and interviews.
Creeley attended Harvard University and completed his B.A. at Black Mountain College, where he also began his teaching career, edited its innovative literary journal (Black Mountain Review) and became part of a group of poets who defined a then-emerging counter-tradition to the literary establishment. He received an M.A. in 1960 from the University of New Mexico and briefly taught there; he also taught at the University of British Columbia and San Francisco State College before joining the faculty at SUNY-Buffalo.
Creeley has received many honors, including the Lannan Lifetime Achievement Award, the Frost Medal, the Shelley Memorial Award and various grants and fellowships. He served as New York State Poet from 1989 to 1991 and was elected a chancellor of the Academy of American Poets in 1999. Still, he comes to Brown as an eternal student.
"I'd like to see what I can learn – about writing and how most actively to propose its teaching, about its contemporary means and possibilities, about all that it comes from and relates to," he says. "Pound wrote years ago, 'You cannot have literature without curiosity...' I hope I'm still at least curious."
Creeley will teach a course on the relationship between music, art and writing.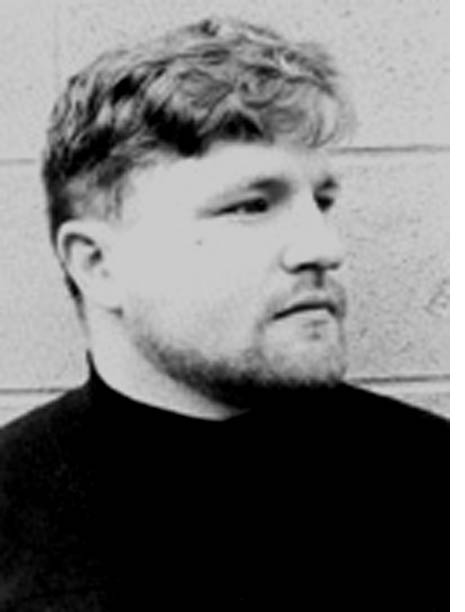 In 1996 Brian Evenson resigned his position as assistant professor at Brigham Young University when he was asked to stop publishing fiction or risk excommunication from the Mormon Church. Now at Brown, he'll soon be involved with the University's International Writers Project Fellowship, a new program designed to provide support for creative writers unable to practice freedom of expression in their home countries.
"I'm glad to be involved, especially as someone who's been part of a repressive environment," said Evenson. "Brown is very open to the kinds of things I do."
Those "things" include dozens of pieces of short fiction, poems and several books; he is currently working on his latest novel, The Open Curtain. While Evenson said he's excited to be joining "one of the most innovative and best departments – maybe the best – in the country," he's also earned high praise from his new colleagues.
"His work is visionary, bold, innovative and searing. Sentence for sentence, no writer of his generation is better," said Forrest Gander, director of the graduate program in literary arts and creative writing. He has "serious and broad interests ... and a notable body of translations, in addition to his remarkable novels and stories."
Evenson earned a B.A. in 1989 at Brigham Young University and his master's degree and doctorate from the University of Washington in 1990 and 1993 respectively. After leaving Brigham Young, he was an assistant professor at Oklahoma State University for three years and has taught English at the University of Denver since 1999. This fall Evenson will teach creative writing workshops for both graduate and undergraduate students.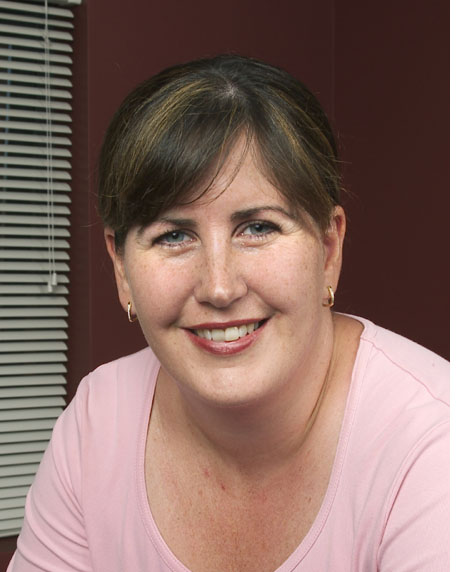 Jean Feerick says people have always held notions about how they are unalterably different from those who come from another culture or race. After researching British literature and early modern discourses, however, she's come to a different conclusion about how easy it is to "go native."
"People do slip in and out of identifications, even racial ones," says Feerick. "When people travel abroad they easily degenerate" into the surrounding culture, whether colonizing the New World or migrating between the British Isles.
"Englishmen going to Ireland in the late 16th and early 17th centuries were concerned they'd become Irish, and many had the same concern about going to the New World – that the experience of inhabiting a new world would 'renature' people."
Feerick received her B.A. from Georgetown University in 1990 and a M.Phil. from Oxford University's Brasenose College in 1992. She earned her Ph.D. from the University of Pennsylvania last year and taught courses on early modern literature and culture there during 2002-03.
"I've always thought of Brown as a wonderful place that encourages creativity in its students, even when I was in high school," she says. "I'm looking forward to teaching these very talented students ... (and) I've always wanted to explore the collections at the John Carter Brown Library."
English Department Chair Nancy Armstrong says Feerick's research "intersects both with that of faculty interested in trans-Atlantic literary relations during the early colonial period and with that of faculty working on race in modern American and postcolonial cultures." This fall Feerick will teach "Inventing Britain," a look at literary texts from an array of genres to examine the interior colonization of England by the Irish, Scottish and Welsh.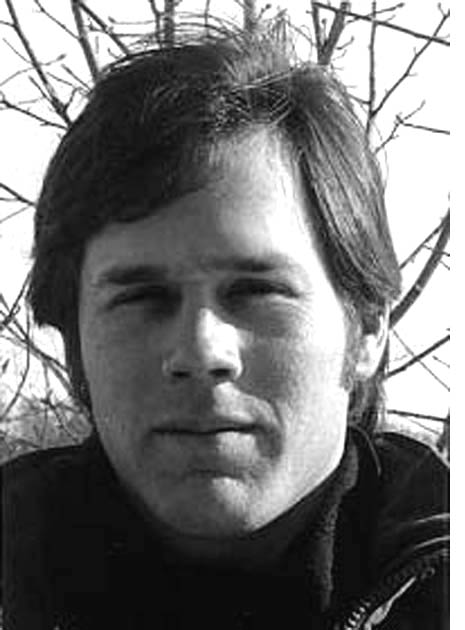 It was Evelyn Hu-DeHart who convinced Matt Garcia that Brown was the place for him.
"There seems to be a real commitment here to bringing in scholars of color, so I feel like I'm part of this process of growing and developing – and I feel good about that," he said.
According to Mari-Jo Buhle, chair of the Department of American Civilization, the department welcomes Garcia's scholarly expertise in ethnic studies and his talents as a teacher. "His scholarship makes a decisive case for the importance of multicultural and transnational approaches within the larger field of American studies," Buhle said.
Garcia earned a B.A. in U.S. history from the University of California–Berkeley in 1991 and a Ph.D. in 1997 from Claremont Graduate School, where he specialized in Chicano history, the history of California, the American West and labor. He began teaching at the University of Illinois, then moved in 2000 to the University of Oregon, where he won a prize for teaching. He has since written A World of Its Own: Race, Labor, and Citrus on the Making of Greater Los Angeles (University of North Carolina Press, 2001), which Buhle describes as "an ambitious study" of the culture and politics of Mexican immigrants in southern California, providing "an overview of the changing shape of the labor market, patterns of migration, the rise of union over a full seven decades."
Garcia will teach a course on culture and place, in which he says he'll examine "how our identification is shaped through physical and cognitive places." His second book – Geographies of Latinidad: Mapping Latina/o Studies for the Twenty-First Century – is due to be published early next year by Duke University Press. He is currently researching a book-length project on coalition politics among people of color in California.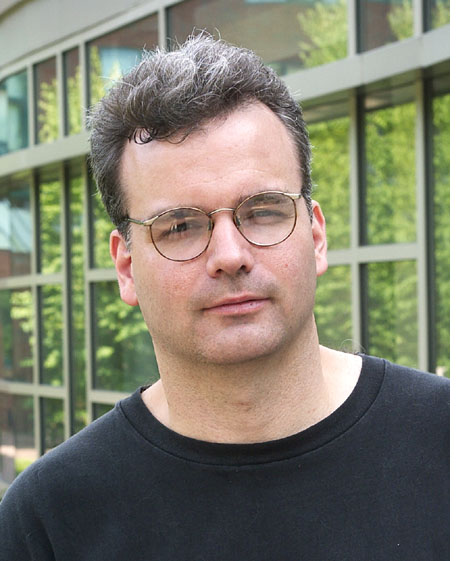 In this era of celebrating courageous deeds and valor at home and abroad, Kenneth Haynes is about to introduce a course with an intriguing title: "How Not to Be a Hero."
It will, Haynes explains, be based on two Shakespearean plays – Coriolanus and Timon of Athens – portraying characters who are irredeemable failures. He and his students will examine the lessons to be learned from failure through the plays and other stories, both ancient and modern.
Haynes earned a B.S. in 1988 at California Institute of Technology and received a Ph.D. in 1995 in comparative studies in literature and the arts at Boston University, where he has since been affiliated. He decided to come to Brown so that he could be part of a department of comparative literature.
"I taught in classics at Boston University, which I enjoyed very much, but still it is a better fit for me in a comparative literature department," he said. "I work in three related areas – history of translation, German aesthetic theory and literary criticism – and now I'm in a department where all these things belong."
Haynes is currently finishing English Literature and Ancient Languages, a literary-critical monograph due to be published next spring (2004) by Oxford University Press. In addition, he's working on two other projects: translating selected writings of the German philosopher Johann Georg Hamann and co-editing the fourth volume of The Oxford History of Literary Translation in English. He has also edited and/or translated several other publications.
In addition to his "Hero" course, Haynes will be teaching a course on classical traditions in English poetry this fall; in the spring he will offer "Equity: Law, Literature and Philosophy" and "Enlightenment and Anti-Enlightenment in 18th-Century Germany."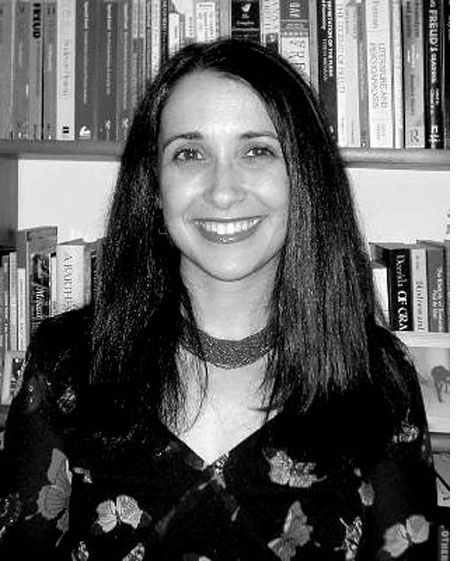 After an overwhelming catastrophic event, both law and literature help us make sense of the world and provide us with a structure for determining what is morally right and just, according to Ravit Reichman.
Reichman, who speaks French, Hebrew and German, received her doctorate in comparative literature from Yale in May. In her dissertation – Taking Care: Injury and Responsibility in Literature and Law – she examined novels written after the first and second World Wars to determine how people sought justice "in the face of unprecedented injustice and genocide."
"I wanted to get at these very emotional structures – at what it's like to feel just or to feel guilty ... How do you remember something so overwhelming?" she said. "Responsibility is not always explicitly legal. It can occur at much subtler levels."
In spring 2004, Reichman will teach a graduate seminar based on her dissertation research. She'll also teach undergraduate courses in modern literature and hopes to develop pre-law courses in collaboration with faculty from other departments.
"We were especially pleased to recruit her, because she brings a new interdisciplinary way of thinking to modernist fiction, an area of great student demand," said Nancy Armstrong, Department of English chair, who noted Reichman was one of two professors hired from a pool of some 300 applicants. "Her research interests lie in the early 20th century, where rather than either reflecting or incorporating legal logic, literature looks at the same problems handled by tort law from opposing critical perspectives."
Prior to attending Yale, Reichman attended Tel Aviv University as a Fulbright Scholar and earned a master's degree at St. Cross College at Oxford as a Georgetown Healy Scholar. In 1994 she received her B.A. in English and psychology at Georgetown University.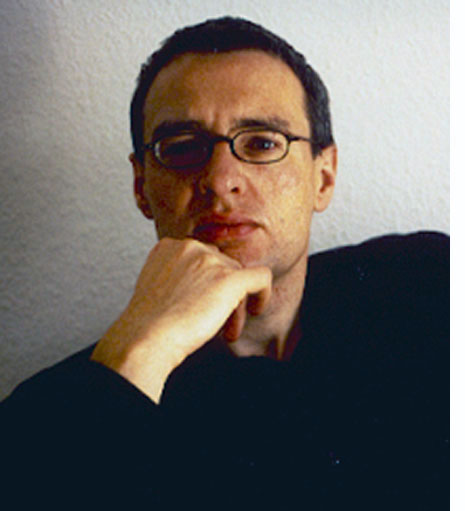 When the Department of German Studies sought a new faculty member who would combine an interest in German literature with expertise in digital media, it found the ideal candidate in Roberto Simanowski. His research and teaching have focused on both.
"His interests and expertise bring a new dimension to the study of German literature, both digital and traditional – and not only at Brown," said Katherine Goodman, Department of German Studies chair.
Simanowski finds it "a special pleasure to come to Brown, where digital literature was first established as an academic discipline" through the work of faculty and students such as George Landow, Robert Coover, Robert Arellano and others. "It wouldn't have been easy for me to find a better place to go," Simanowski said.
After receiving a Ph.D. in German literature in 1996 from the University of Jena in Germany, Simanowki spent two years at Harvard as a Humboldt Foundation Feodor Lynen Fellow and another as a visiting scholar at the University of Washington. He has taught at various American and European colleges, most recently at the University of Jena, and has published several books and numerous articles on digital media. He is also the editor of the international journal dichtung-digital.org, which he founded in 1999.
Simanowski will be teaching a course on digital storytelling as well as three other courses on different aspects of German literature. He'll take his classes online to discuss digital aesthetics, and his seminars will feature Web sites that will facilitate online discussions and information exchange with students at other American and European universities.
"This will involve students more actively and give them the opportunity to present their work not only to me and to each other, but also to the visitors to this Web site," he said.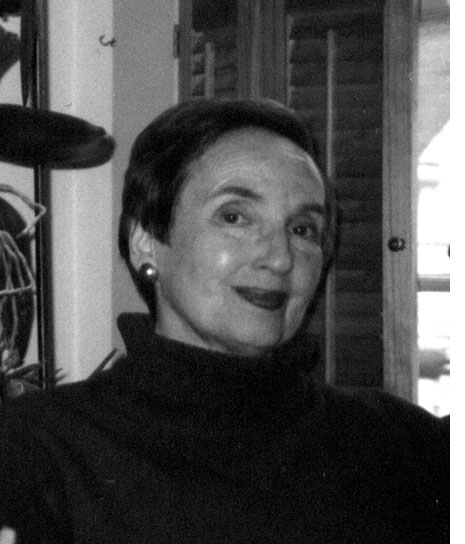 Barbara Herrnstein Smith could offer her career as a model for interdisciplinary study.
She began studying biology, psychology and philosophy as an undergraduate at City College in New York, then shifted her focus and earned a doctorate in English and American literature at Brandeis University. She has taught literature at Bennington College and the University of Pennsylvania and has been a fellow at the Center for Advanced Study in the Behavioral Sciences in Stanford and at Princeton's Institute for Advanced Study. She is currently the director of the Center for Interdisciplinary Studies in Science and Cultural Theory at Duke University, where she has been a faculty member since 1987. She has written on topics ranging from poetry and Shakespeare to mathematics and evolutionary psychology.
"I began with an interest in science, and I retained that interest, (which) emerged in my books" through issues of cognition, learning and the nature of knowledge and interpretation, she explained, noting her focus is "one-third each of philosophy, critical theory and social science."
Smith's interdisciplinary approach, combined with her highly respected academic credentials and experience, make her perfectly suited to be part of Brown's Initiatives for Academic Enrichment.
"She has earned an international reputation for her work in poetics, theories of value and, most recently, science studies," said Nancy Armstrong, chairman of the English Department. "The interdisciplinary and theoretical orientation of her work make her an ideal addition to our senior faculty."
Smith will spend half of each academic year at Brown. After teaching in Providence during the fall semester, she'll spend the spring semester at Duke. She is currently writing a book, due to be published in 2005, on the development of ideas and knowledge and science in the 20th century, titled Scandalous Knowledge: Science, Truth and the Human.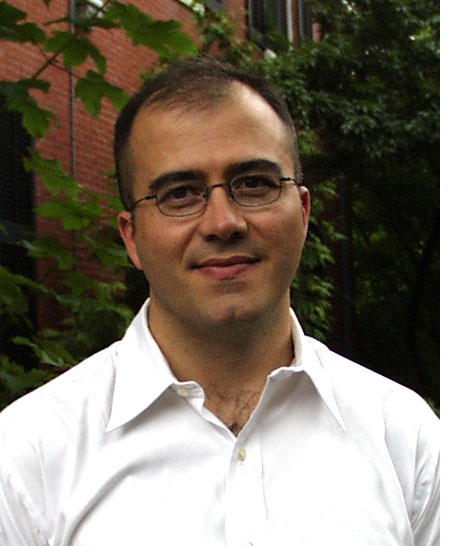 When Nicolás Wey-Gómez teaches a course on cultures of violence this fall, his students may feel a bit like time travelers. The newly appointed assistant professor of Hispanic Studies will take them from the patriarchal society and domestic violence of 16th-century Spain to contemporary Hispanic reality and "confessional" television, which often takes on the qualities of "The Jerry Springer Show."
While Wey-Gómez will cross time periods for this class, he crosses the Atlantic on a more frequent basis, studying Latin American literature about the discovery and conquest of the Americas. "There is a continuity of genres from Spain to America and in the ways American cultures and literature affected the literature produced in Spain," he says.
"[Wey-Gómez's] rigorous trans-Atlanticism, both in his research and in his teaching interests, will strengthen our department by presenting courses that examine the shared histories of Spain and the Americas, particularly during the age of exploration and colonization," said Enric Bou, chair of the Hispanic Studies Department. "We are elated to have [him] to teach Golden Age Spanish literature as well as Latin American topics, a combination which few Hispanists can successfully fulfill as teachers and scholars."
A native of Columbia, Wey-Gómez came to the United States in 1981. He earned a B.A. in Latin American studies at Brandeis University in 1986 and received a Ph.D. (1995) and M.A. (1991) in Latin American literature, as well as an M.A. from The Writing Seminars (1987), all from Johns Hopkins University. He spent the last decade at MIT, initially as an instructor, then as assistant professor of Hispanic studies in 1995 and associate professor in 1999. He is currently finishing a book, The Machine of the World: From Place to Colonialism in the High Scholastic Cosmological Tradition (1492-1503), which will be published by MIT Press.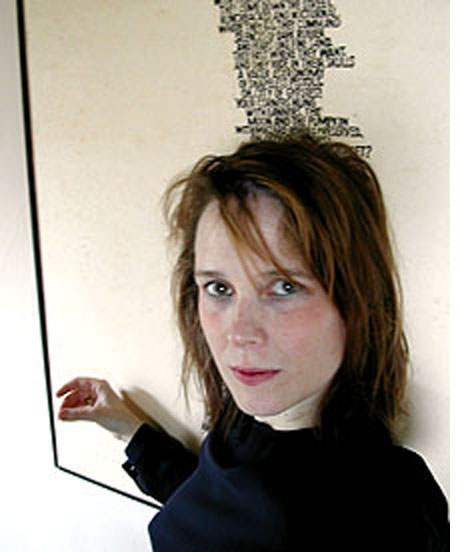 Erin Cressida Wilson says her appointment as professor in Brown's Creative Writing Program is "everything [she] hoped to move forward to" in her career.
"This is a chance to work with graduate students in playwriting in a first-rate English department and creative writing program, a chance to work with people like Paula Vogel and Oskar Eustis," she says.
Wilson – who will run the annual New Plays Festival – has won numerous awards for the more than 15 plays she's written, including The Trail of Her Inner Thigh and Hurricane, among others. As the screenwriter for the critically acclaimed film Secretary (winner of the 2002 Special Jury Prize at the Sundance Film Festival), she's also the winner of an Independent Spirit Award and was named one of "Ten Screenwriters to Watch" by Variety last year.
Forrest Gander, director of the Creative Writing Program, notes Wilson is not only "a standout playwright" but an actor, screenwriter and novelist. "She has a reputation for working intensely with students," he adds.
A graduate of Smith College, Wilson began her teaching career in 1993 at New York University, with a stint as lecturer at Columbia the following year. In 1995 she joined the faculty at Duke, where she's taught playwriting and screenwriting.
"I try to ascertain how each student approaches creativity and writing," she says. "I try to find and nurture their approach; from there, having found their strength, they then have the tools to drive their writing. Many even very advanced students don't know what their strengths are."
Wilson has several projects in process in addition to taking on her new position at Brown. In October Wilder, a musical she co-wrote with Jack Herrick and Mike Craver of the Red Clay Ramblers, will open off-Broadway at Playwrights Horizon. She's currently writing a novel for Simon & Schuster as well as a feature film based on the life of photographer Diana Arbus.


######
---
News Service Home | Top of File | e-Subscribe | Brown Home Page