Report prepared for Fawwaz Al-Kraysheh
By Martha Sharp Joukowsky, Director
8 August 2006
The Brown University Petra Great Temple Excavations 2006
Our excellent Jordanian Department of Antiquity representatives were Suleiman Farajat and Mohammad Abdel Aziz Al-Marahleh.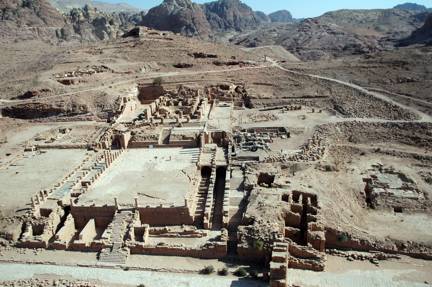 Figure 5: Aerial photograph of the site after the 2006 season
Besides the inscriptions shown above, our cataloguer, Deirdre G. Barrett, recorded 123 objects of which 93 were coins, 10 inscriptions, plus 7 lamps, and a silver bracelet.
2006 Field Team
Brown University archaeologists included Martha Sharp Joukowsky, Director, Artemis A. W. Joukowsky, Photographer, and five supervisors served as most valued staff members, including Emma Susan Libonati, Marshall C. Agnew and Eleanor A. Power, (Surveyors), Christopher A. Tuttle, Tarek M. Khanachet, and Süreya Köprülü. Deirdre G. Barrett served as our Registrar-Cataloguer and lamp expert, Christian Augé again analyzed our coins, and Margaret O'Hea spent two weeks at the site as our Glass Consultant.
2006 Sponsors
This campaign would not have been possible without the generous assistance of the Jordanian Department of Antiquities, Fawwaz al-Kraysheh, Director, and Suleiman Farajat Director of the Petra National Park, Suleiman Farajat and Mohammad Abdel Aziz Al-Marahleh, our Department of Antiquities Representatives, and the American Center of Oriental Research, Barbara A. Porter, Director. We would also like to express our thanks to Brown University and to the generous assistance of the Luther I, Replogle Foundation for making this season possible.
This was a most rewarding excavation season at the Petra Great Temple with its impressive Roman-Byzantine Bath Complex.
Martha Sharp Joukowsky, Director
August 2, 2006