Discussion points
How are rock reliefs (Hittite and Assyrian) conceptualized in the context of the various interpretations of empire (esp. Glatz, Bontaz, Volk)? How do they function in the imperial landscape? In the beginning of her article Claudia Glatz critiques the "top-down approaches" to empire. Using the case of "imperial" landscape monuments such as rock reliefs, can we speculate on the pros and cones of "macro" and "micro" regional approaches to places and place-making practices?
Rock reliefs as "administrative technology"? (Glatz 10)? "...from a macro scale perspective, rock reliefs and constructions in direct association with Hittite rulership were concerned with the framing or guarding of an interior rather than subjugation of an exterior." (11). Follow Bonatz on this: "The rock reliefs... may be connected above all with the expression of clear political statements aimed at the Hittite Empire at the moment of its greatest crisis, if we follow the aforementioned interpretations of the rock reliefs from Hamide, Karabel and Hatip. The donors of the reliefs pursued their geopolitical aims using pictorial propaganda with iconography taken entirely from the Hittite repertpoire." (Bonatz 123). Why is this iconography specifically "Hittite" - a cultural determinative which clearly excludes the kings of other Anatolian kingdoms such as Tarhuntassa or Mira. How did we come to this isolationist iconographic definitions of who is Hittite and who is not? I would like to explore this strange fabricated view of rock reliefs as "watch-towers" that has been developed by archaeologists, ancient historians and art historians in the last few decades.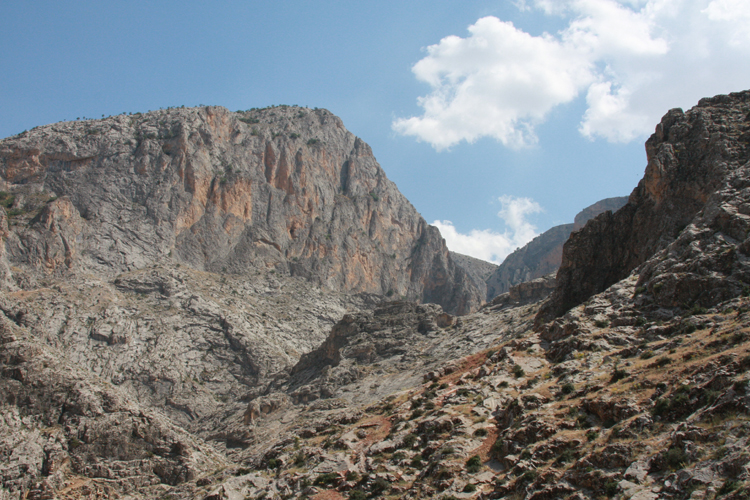 Ivriz, Turkey. The mountain opposite the Early Iron Age Rock relief and spring sanctuary of Warpalawas.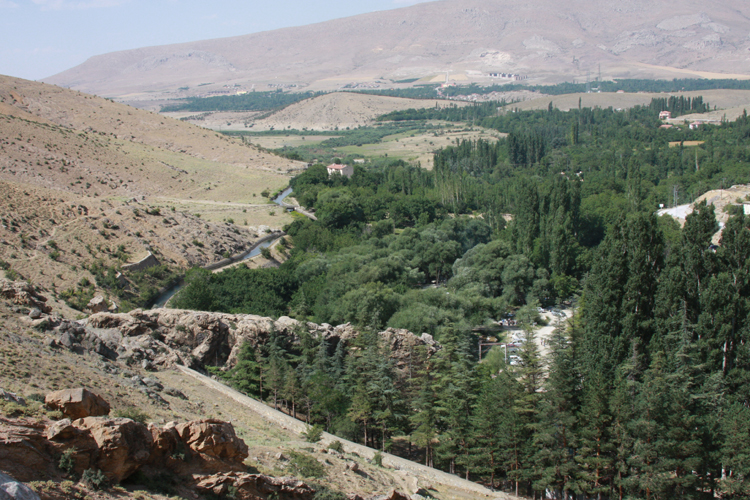 Ivriz, Turkey. View of the Ivriz valley with the rock relief of Warpalawas at the tip of the linear rock outcrop bisecting the valley.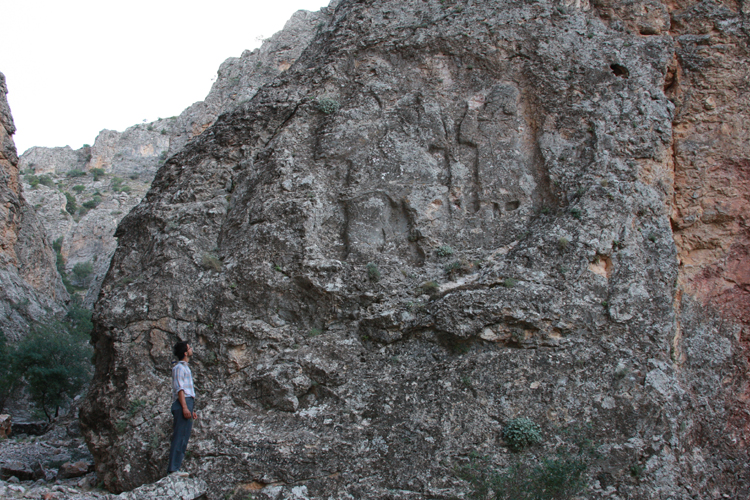 This is such a great photograph! End of a really difficult walk. Bochay and the "Second" relief at Ivriz.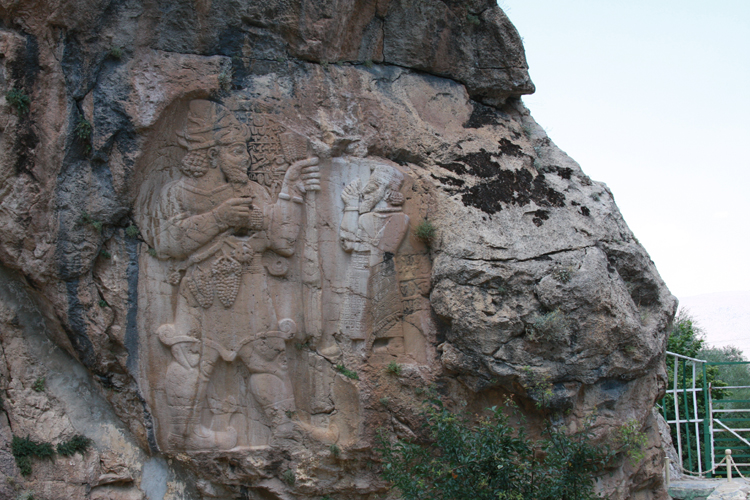 Yeah yeah yeah, ok, here it is. The famous relief. Mr Warpalawas presents his profuse thanks and humble greetings to Tarhunzas.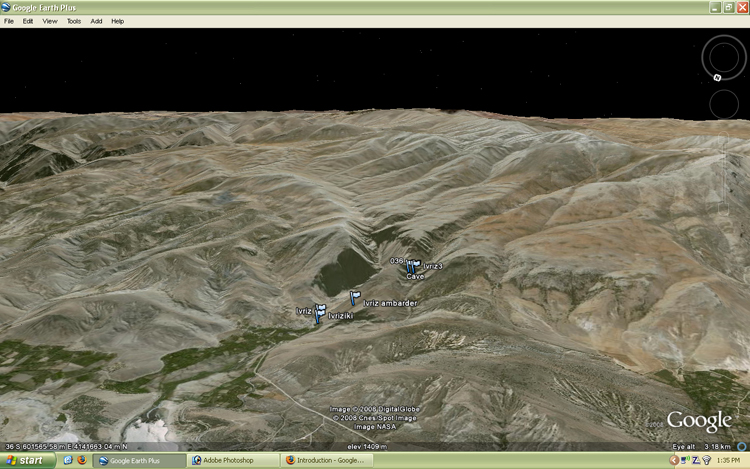 Thanks to Peri Johnson for this image. Based on GPS readings taken in July 2008.