September 18, 2007
---
Modernism as a project (an incomplete one), a utopia that was never realized, a worldview, an important episode in world history.
European colonialism, the roots of the modern, and the making of the nation-states: three parallel stories, untold.
Restructuring the everyday life, disciplining the body, remaking the relations of production.
The project of modernity in Europe and the making of the "modern city"
City planning and architectural design as new disciplines. Articulation of the concept of space as a new paradigm.
Modernist utopia as a universalizing project.
Indigenous modernities: hybriditization of the modernist universalism merged with local identities, powerful cultural traditions.
The healing pick: Encounters of the modern and the ancient in the urban landscape: destruction of the physical corpus of the historical fabric, especially anything between the glorious antiquity and the modern genius. paradigms: Athens and Rome.
---
Project of modernity: a "tumultous cultural condition" in the city. Performance and enactment of modernity in the urban sphere through a cultural confrontation with the past.
---
Mussolini's destructions of urban space in Rome: Piazza Venezia in 1932. Clearing the "clutter" of historical fabric to reveal the glorius ancient monuments.
(Image Source)
Il piccone risanatore (The "healing pick"): Mussolini at the Roman Forum.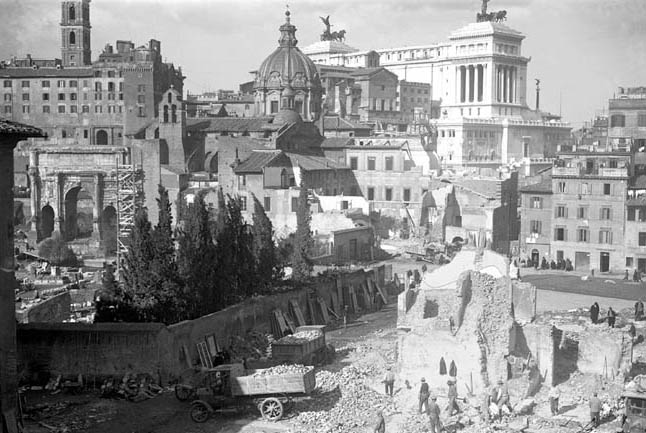 Roman Forum 1932.
(Image Source)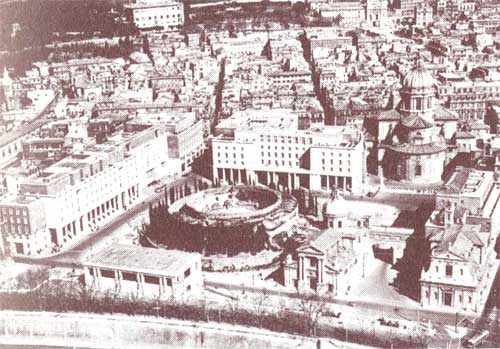 Piazza Augusto Imparatore 1937. Fascism appropriates the ancient monument.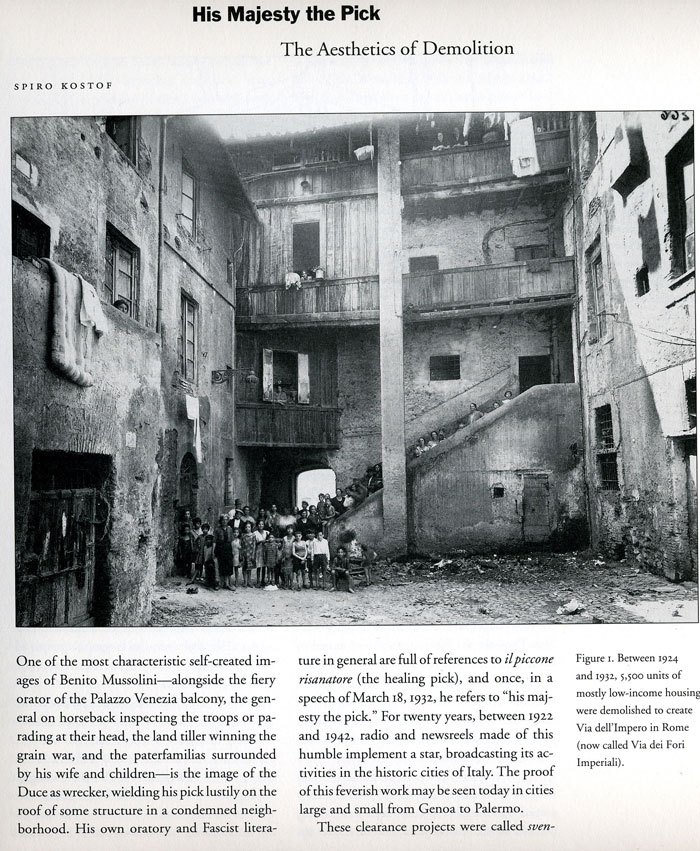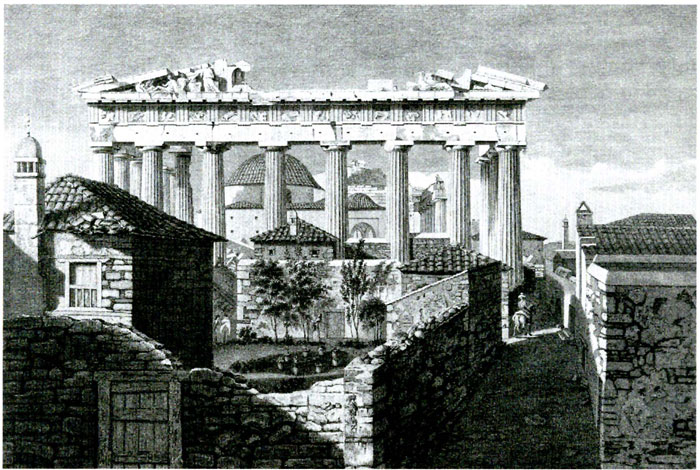 Selective history or architectural amnesia: Acropolis of Athens at the time of the Ottoman Empire. The stone buildings of the Ottoman city are "cleared away" to reveal the pure beauties of classical Athens.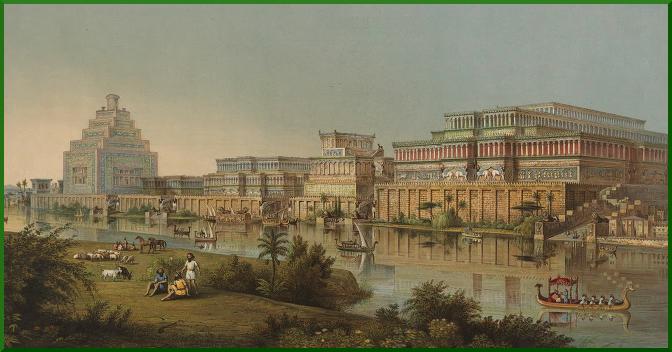 Austin Henry Layard's reconstruction of the Assyrian city of Kalhu (Nimrud) which he mistakenly thought as Nineveh (published as Monuments of Nineveh, 1849-1853).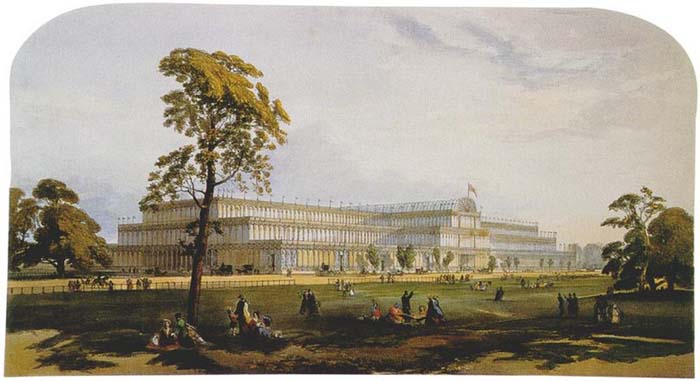 The Crystal Palace, Hyde Park, London (built to house the Great Exhibition of 1851, designed by Joseph Paxton)