Boccaccio AfterLife Award Winners
Boccaccio AfterLife Award Winners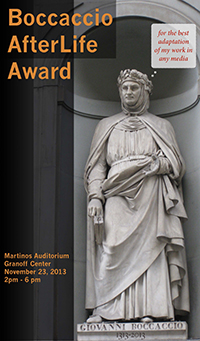 The competition was open to students and readers of Boccaccio from any country, and to individuals or collaborative projects, divided into three categories:
1. Prize for the best translation-adaptation into contemporary English
2. Prize for the best adaptation in other media (YouTube movie, Twitter, animation, videogame, etc. - in any language)
3. Prize for the best theatrical adaptation in English and/or Italian
To deliver the awards, we had a surprise guest, Giovanni Boccaccio in persona (Boccaccio himself!) ... alias Giacomo Cucini, Assessore alla Cultura (Alderman) of the town of Certaldo ...
To see the program, click here.
Prize: The winners received a $500 check and the right to publish the project on the Decameron Web site.
A. Translation or Adaptation in Writing
Honorable Mention: the 8th grade students of the Classe Seconda R, Scuola Media Rolandino de' Passaggeri, Bologna, Italy for their class project, written under the direction of Prof. Flora Milena Di Gioia a free adaptation of some Decameron themes to a contemporary Italian setting, based on their daily lives in the city of Bologna after the 2012 earthquake (a parallel to the plague in the Decameron's frame narrative).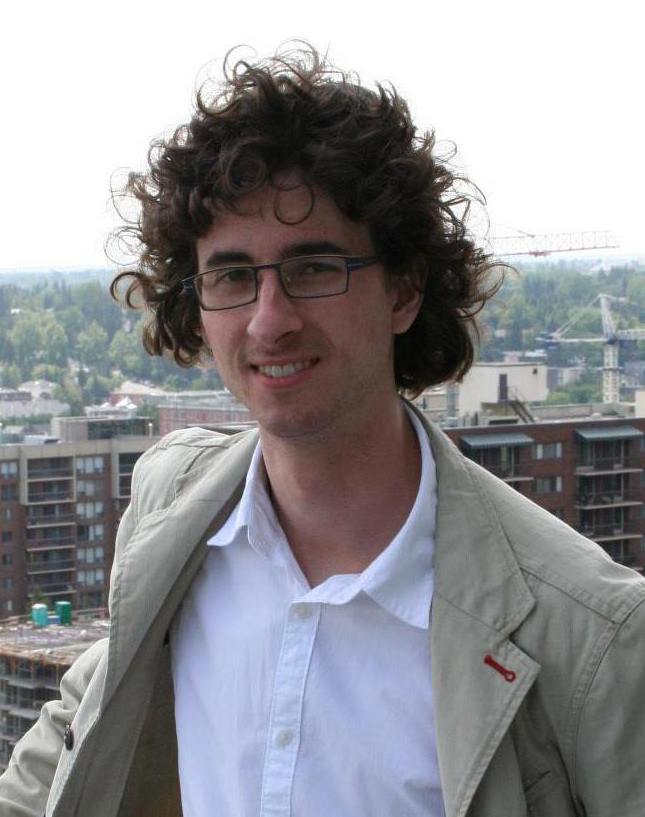 First prize winner: Ian Sampson, from Providence, RI, for his witty and linguistically inventive contemporary adaptation of the tale of Pinuccio and Niccolosa [IX.6] into modern English, loosely rhymed in terza rima, an iambic verse consisting of stanzas of three lines of no more than 140 characters (twitter-ready). Ian Sampson is a PhD student in English at Brown University. Supported by a Doctoral Fellowship from the Social Sciences and Humanities Research Council of Canada, his research focuses on modern and contemporary poetry, the history of poetics, and critical theory. A former (and still recovering) medievalist, he also translates poetry from Old English and Middle High German and is currently at work on a verse translation of Beowulf. Since coming to Brown in 2011, he has also become a clandestine Germanist, reading Hölderlin and Heidegger alongside Wordsworth and Whitehead – a side-effect, no doubt, of regularly summering with family in Köln. Now we have discovered he is also a clandestine Italianist...(after all, German and Italian studies share the same building, on campus).
B. Other Media
Honorable Mention: Simona Baltieri, from Florence, Italy, for a screenplay adaptation of the novella of the Marchesana of Monferrato [I.5], intended for a papercut animation film that aims to display  the "papery" nature of its characters.
Honorable Mention: The students of Prof. Catherine Sama at URI - Katie Levowich, Kathleen O'Rourke, Wendy Searle, Elisabeth-Ann Viscione, for a pedagogically well conceived and executed interactive multimedia IBook adaptation of the novella of Federigo degli Alberighi.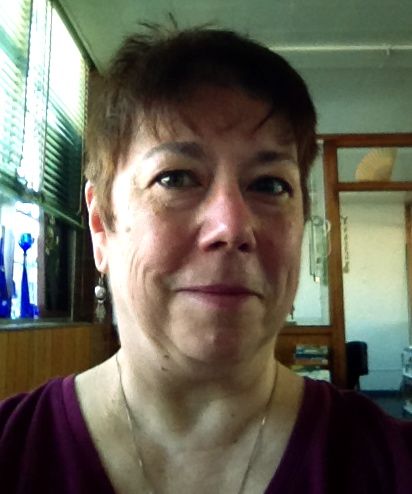 First prize winner: Mary Mazziotti, from Pittsburgh, PA, for a series of embroidered panels  inspired by several Decameron novelle in which the theme of sexuality is intertwined with the fatal or violent death of one or more protagonists, a memento of the deadly plague looming over the entire work. Mazziotti's ingenious needlework humorously reveals the subversive and at times blasphemous Eroticism interwoven into some of Boccaccio's most somber novelle...
Since 1993 Mary Mazziotti has been creating contemporary memento mori in a variety of mediums, from cut-paper silhouettes to embroidered textiles. The purpose of her work is to encourage the viewer to be mindful of death and the ephemeral nature of life. Her work is often inspired by medieval manuscripts and portrait miniatures. See her winning submission Sex and Death in the Decameron.
C. Theatre Adaptation
Honorable Mention: Kieran Carroll, from Melbourne, Australia, for his "Tim-Burtonian" play and contemporary theatrical adaptation of the first novella of Day Nine [IX.1], featuring a fashionista young widow, her suitors (a middle class bank teller and an information technology student, both death metal music fans) and the corpse of an obese death metal singer. Kieran Carroll is a playwright from Melbourne, Australia who has had thirteen plays produced nationally. He just finished a play about 1960s and 70s Australian tennis champion, John Newcombe entitled NEWK! (The John Newcombe Story).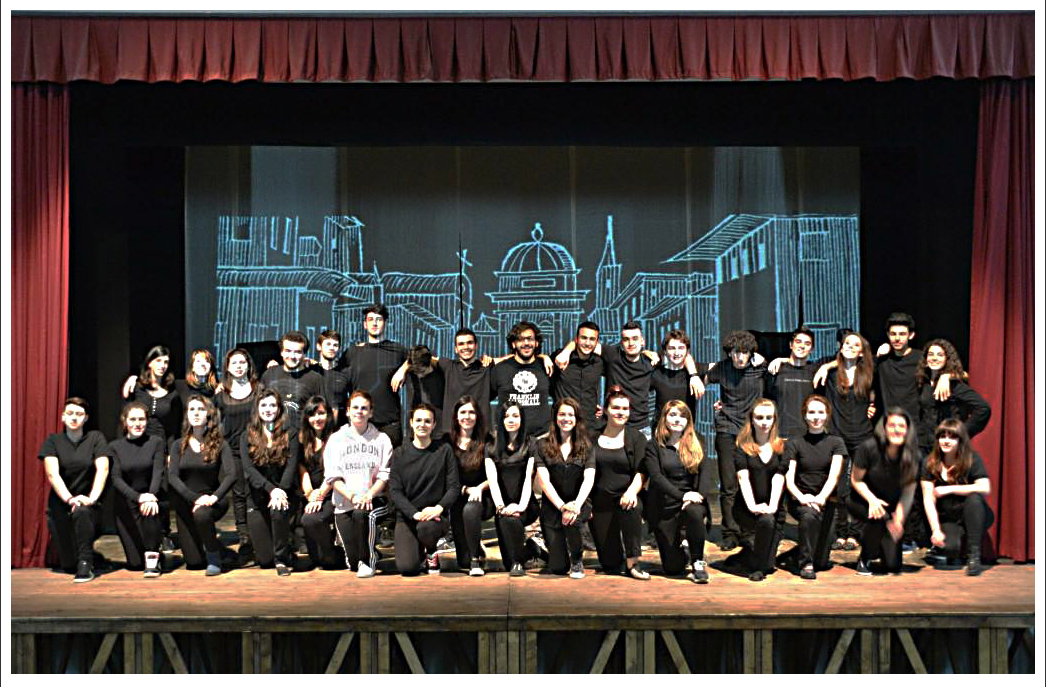 First Prize Winner: Liceo Canopoleno, from Sassari, Sardinia, Italy, for their original adaptation and exuberant stage production in four languages (Italian, English, Latin and Sardinian) of "Griselda", based on the last and perhaps most controversial novella of the Decameron [X.10] - a school project that lasted several months and involved approximately forty students from different secondary schools in Sassari, under the direction of Sante Maurizi and Daniela Cossiga.
The Project