A pictorial approach to the foundations and societal underpinnings of chess: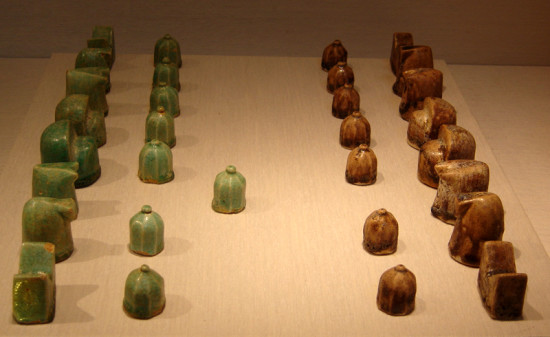 An Iranian chess set, called "shatranj." The game passed from Indian chaturanga, to Persian shatranj, to Spanish ajedrez, and finally English chess. Chaturanga stood for the four divisions of the military represented - infantry, cavalry, elephants, and chariots. In Europe, the game was modified to be dominated by bishops and queens. Consider the significance of these dominant influences!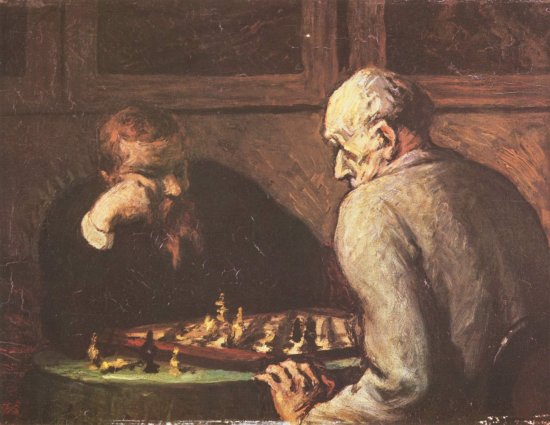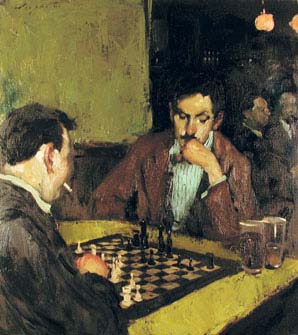 On left, Honore Daumier's The Chess Players; on right, Thomas Eakins The Chess Players. Apparently chess is a very laborious, gut-wrenching game. The popular perception of a chess player appears to be a slumped figure, either old, smoking, or bearing facial hair. Chess carries a reputation of having popularity amongst loose minds that are prone to obsession, practice, and study of their trade.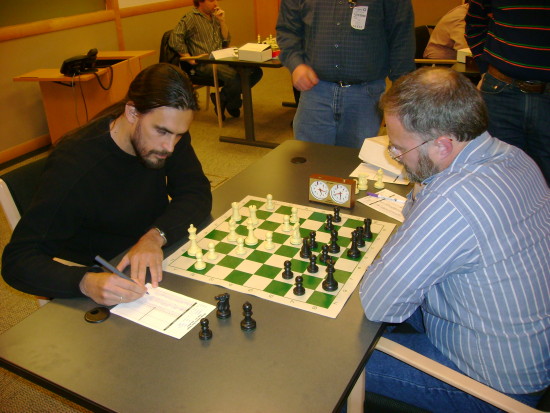 Shown here are the items commonly associated with chess. Remember that the thing is greater than the sum of its parts! But the parts include any standard board - here the utility of a mat is preferred over ornamentation, a timer (blitz chess is popular), some pieces, a scoring sheet, and a table just big enough to be comfortable for a one-on-one confrontation. A common pattern is the orderly layout of isolated tables, often in a large conference room or gym (see frontpage).