Discussion questions
One of the main concerns of this very first seminar discussion is to think through various reasons why "the body" has so long been an "overlooked element of social reality" (Shilling 5) (and subject of academic research), and what are the reasons for the steadily rising interest in the body over the last few decades in the humanities and social sciences. Coupled with issues of gender, sexuality, and performance, the body surely enjoys scholarly interest by way of the second wave feminist theory of 1970s, and the recent post-feminist critique, but what other trajectories of thinking brought us here, trying to be really mindful of the body? Shilling and Turner draw interesting but different maps. Can we compare? (Omur)
How do we define "embodiment"? What is this elusive concept of "the body" we are talking about? What sort of definitions are our authors coming up with?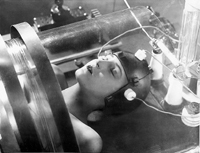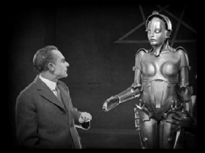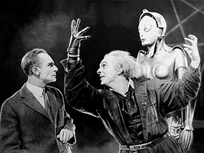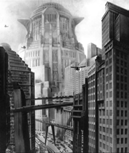 Scenes from Fritz Lang's 1927 film Metropolis.
In what ways do you think, industrialization and modernity/modernism of 19th and 20th centuries have transformed the status of the body? Provocatively, think for example a craftsman's consciousness of his hands, his body in comparison to a factory worker who repeatedly performs a particular act all day. If anyone has read Jeffrey Eugenides's Middlesex, you will know what I mean.
What is Bryan Turner's critique of what he calls "decorative" sociology of the body? What are the essentials, according to him, of a proper sociology of the body? What would you add from your own point of view?
Being grounded in the material world(s) and with access to long-term views of cultural practice, archaeology is contributing to body related debates in the humanities and social sciences. In what ways do you think archaeology can make a major, critical contribution to this cross-disciplinary field of inquiry?