Ramona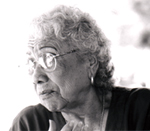 Ramona Medina was born in 1918 in Beaumont, California. The child of immigrants, she became part of a network of Mexican settlers in Coachella Valley. During her childhood, she attended a non-segregated school where teachers punished her for speaking Spanish.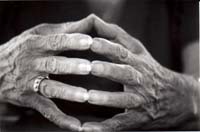 The only Mexican pupil in her classroom, Ramona maintained her native language at home. A working mother, Ramona also cared for many immigrant family members including her niece Socorro Gomez. Like many Mexican women in Coachella, she worked in the date industry for most of her life. Currently she is retired and volunteers as a teacher's aide in her daughter's elementary classroom.

Video of Interview with Ramona

Socorro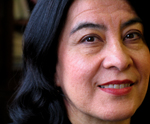 Socorro Gómez was born in the state of Jalisco, Mexico May 14, 1951. Her father, a former bracero, sharecropped, while her mother, born and raised in Illinois until she was deported in 1932, taught reading and writing. The grinding poverty of the countryside forced Socorro and her family to seek better conditions in the North. In 1959, her mother saved up enough money to sponsor all of her children to come to the United States,

while her father secured employment at Forbes Citrus Ranch in Oasis, California in the Coachella Valley. At the age of eight, Socorro crossed the border with her mother and siblings.
Socorro's road to a career in education ran through the common experience of discrimination for Mexican children of her generation. Fortunately, her math skills enabled her to survive, and in high school, she received encouragement from friends, her teacher Mr. Keller, and her father. In 1969, she attended California State University, San Bernardino, where she entered a five year program for her MA in Education.
In college, Socorro became one of only 21 ethnic Mexican students on campus and an active member of the Chicano student group, Movimiento Estudantil de Chicano de Aztlán (MEChA). She refused to accept the prevailing attitudes of Chicano men regarding women's participation and became a leader of the organization. MEChA organized food drives to support the United Farm Workers in Coachella Valley, held cultural activities, and ran symposiums on topics such as the anti-war movement. They also worked with local African American leaders and welfare activists to create assistance for welfare mothers and high school dropouts in the Mount Vernon area of San Bernardino.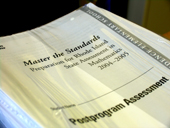 In September 1973, Socorro began teaching in her hometown, Mecca, at the local elementary school. She became an outspoken critic of the school system and quickly became embroiled in a conflict with school administrators. In her third year, Socorro joined with other teachers and parents to form the Community Committee for Alternatives in Education (CCAE), a group organized to defend students against teacher abuse and to advocate for educational reform, including bilingual education. Her criticism of the school system led to conflict with the district. (See COACHELLA CONFLICT RESULTS for more details.)

In 1995, Socorro moved to Providence, Rhode Island where she became Principal of Alfred A. Lima Elementary, at the time, the only two-way, Spanish-English immersion school in the Rhode Island public school system. Socorro has cultivated a strong base of support from a mostly low-income, diverse Latino and Black parent population in Providence. Although the district eventually scaled back the TWI program and moved Socorro to another school, she remains a strong defender of bilingual education in Rhode Island.

Video of Interview with Socorro
Yolanda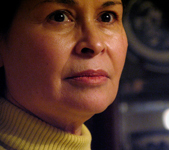 Yolanda Almaraz was born in Donna, Texas on April 10, 1951. Raised by a single mother and grandmother, Yolanda experienced constant migration and instability early in her life as her mother and grandmother looked for agricultural jobs throughout the southwest. Like many Mexican children growing up in Texas in the 1950s, Yolanda witnessed corporal punishment and discrimination in school.
At age 14, Yolanda and her family moved to Coachella Valley, California for work in the fields. Yolanda graduated from Coachella High in 1969 and earned acceptance to California State University, San Bernardino (CSUSB), with financial assistance through the new Affirmative Action federal program.
Yolanda earned her BA and teaching credential from CSUSB in 1973 and returned to Coachella Valley to teach. In Coachella, Yolanda witnessed abuse against students on several occasions. In response, Yolanda helped form the group Community Coalition for Alternatives in Education (CCAE) to defend Mexican children. In the face of harsh critism, Yolanda moved away from the Coachella Valley. During the struggle, she married the local radio station manager and personality, Gilberto Esquivel, and together they moved to Indio, California where they began a family. Although circumstances forced Yolanda to leave Coachella, she believes their movement improved life for Mexican people in the valley. Today, Yolanda is the mother of three children and is a supervisor of programs for mostly Latino, English language learner students in Riverside, California.

Video of Interview with Yolanda