In the Classroom...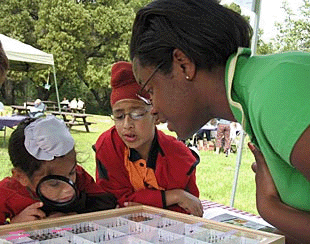 (Source: http://www.berkeley.edu/news/media/releases/2007/04/images/bees.jpg)
Out in the field...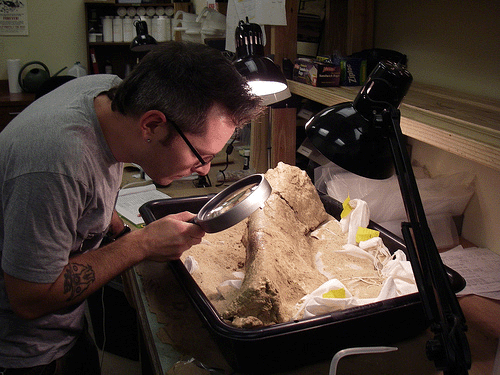 (Source: http://farm2.static.flickr.com/1002/709156104_c5c71f4e90.jpg?v=0)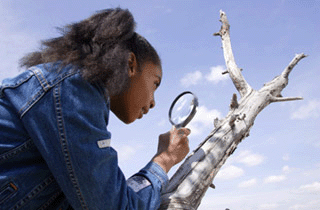 (Source: http://www.nationalgeographic.com/xpeditions/activities/08/evexplore4.html)
In museums...
http://www.powerhousemuseum.com
http://collections.tepapa.govt.nz
The Metropolitan Museum of Art: Rembrandt, Man with a Magnifying Glass (http://www.metmuseum.org/toah/hd/rmbt/ho_14.40.621.htm)
On our search bars...

In book stores...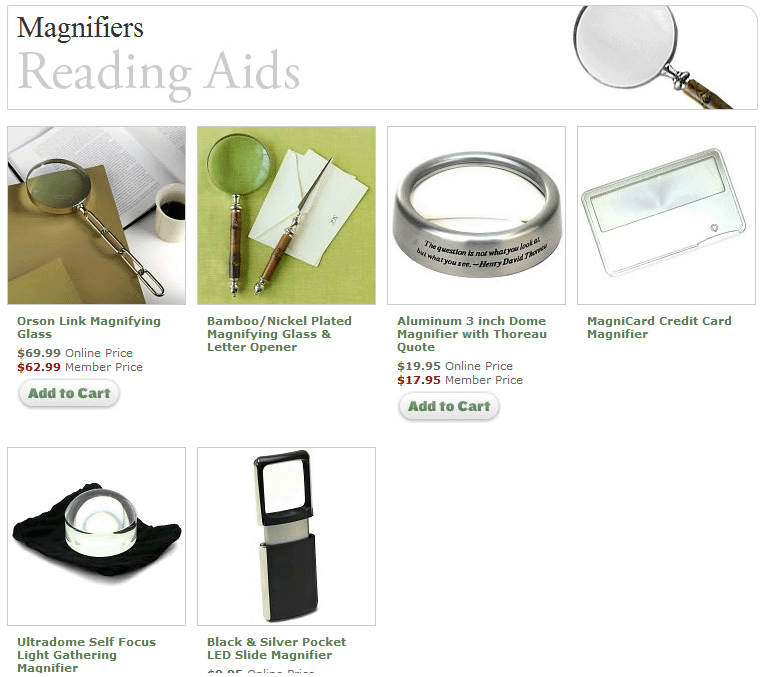 (Source: http://gifts.barnesandnoble.com)
...but not in biology laboratories. In my search for magnifying glasses on Brown University's campus, I visited a biology laboratory which works with fruit flies. Instead of using a lens or magnifying glass, magnification is done using microscopes. See Mobility for a consideration of why this might be.
Back to The Magnifying Glass project page.