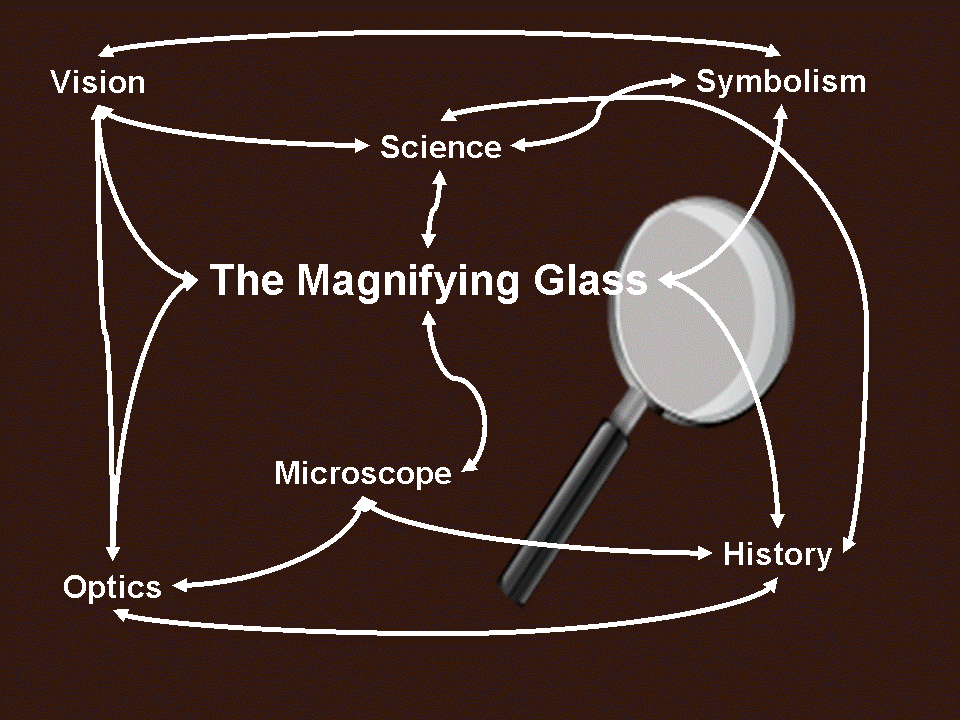 THE MAGNIFYING GLASS is a tool and a symbol that has persisted physically unchanged for hundreds of years. It gathers together issues of technology, modernity, and humanity through its interactions with humans and objects alike. Today, we have the capacity to visualize objects the size of a millionth of a human hair--where does that leave the magnifying glass?
Magnifying Glass Project Proposal
The Basics of the Magnifying Glass
Vision and the Magnifying Glass
The Microscope versus the Magnifying Glass
Comments on the Magnifying Glass Project
Some Interesting Twists on the Magnifying Glass
---
Posted at Oct 06/2008 09:18PM:
chris witmore: Hey Rebecca, I like the angle on asking what work does a magnifying glass do and also trying to locate one in use on campus. As far as books, check out William Croft 2006: Under the Microscope: A brief history of microscopy.
---
Posted at Dec 05/2008 03:45PM:
chris witmore: Hi Rebecca, Nice intro. And I like the image. Perhaps one might also consider the magnifying glass in light of the relationships touched on in class today, as a mediator of a some very specific engagements.