Book Launch: Dr. Michèle Hayeur Smith & The Valkyries' Loom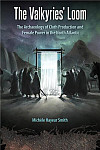 Join the Haffenreffer Museum's Research Associate, Dr. Michèle Hayeur Smith for the launch of her new book, The Valkyries' Loom. She will discuss the social implications of textile production in the Norse colonies of the North Atlantic from the Viking Age to the 19th century with Dr Jonathan Conant, Associate Professor of History and Classics at Brown University.
Her book, based on a ten-year NSF funded study of archaeological textile collections from Iceland, Greenland, Denmark, Scotland, and the Faroe Islands, provides new insights into the ways that women influenced international trade, shaped national identities, and helped their communities survive climate change. The Valkyries' Loom lays the foundation for a gendered archaeology of the North, contributing to global discussions about women's hidden roles in past societies.
"An impressive presentation of Viking Age and medieval textile production in the North Atlantic, especially in Iceland and Greenland. All aspects have been examined: methods of spinning, weaving, dates, yarn, contemporary climate, as well as who did the work and for what purpose."—Birgitta Linderoth Wallace, author of Westward Vikings: The Saga of L'Anse Aux Meadows
"Hayeur Smith's careful research undergirding The Valkyries' Loom demonstrates how well she knows and understands the cultural and gender significance of textile analysis. Fascinating to read."—Joanne B. Eicher, editor of Encyclopedia of World Dress and Fashion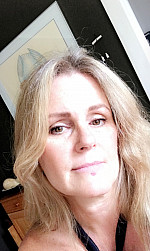 Michèle Hayeur Smith is an anthropological archaeologist working predominantly in the Norse colonies of the North Atlantic regions on issues of gender, identity, ethnicity, and cultural contact, which she is examining through a focus on material culture, textiles, dress, and the body. She is currently a Research Associate at the Haffenreffer Museum of Anthropology, where her projects focus on the roles of men and women in Norse societies of the North Atlantic, the structure of Viking Age and medieval textile production in that region, the role of textiles and women in international trade, and creative approaches developed by women as sustainable responses to climate change during the Little Ice Age in the North Atlantic.
Register: bit.ly/Smith-event
Order your copy of The Valkyries' Loom: Use discount code BROWN for 50% off and free shipping, courtesy of the University of Florida Press. | bit.ly/ValkyriesLoom
This program is free and open to the public.
Supported by generous donors to Friends of the Haffenreffer Museum.