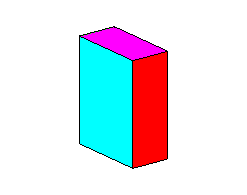 EN40 Dynamics and Vibrations
Summer 2021
Jesse Ault, Allan Bower, Yue Qi
A broad introduction to Newtonian dynamics of particles and rigid bodies with applications to engineering design. Concepts include kinematics and dynamics of particles and rigid bodies; conservation laws; vibrations of single degree of freedom systems; and use of MATLAB to solve equations of motion and optimize engineering designs. Examples of applications are taken from all engineering disciplines. Lectures, recitation, and team design projects, including use of Brown Design Workshop. Prerequisite: ENGN 0030. Corequisite: MATH 0020 or 0180 (if you meet these pre or co-reqs in other ways you can request a registration over-ride by filling out this form)
Important: If you are thinking of taking ENGN40 and did not pre-register, please register for the class in Banner as soon after registration opens (noon on May 5) as you can, so we can assign you to a tutorial group.
ENGN0040 may be taken as a 'hybrid' class or fully online in Summer 2021. Class and assignments will consist of:
Pre-recorded lecture videos >>. These are the 'online' 6:40-8pm class meetings, but of course you can watch them whenever you like.
One weekly 50 minute small group tutorial meeting >>, led by a faculty member. These will be held during the scheduled MWF conference section meeting times. We hope to be able to hold these in person for those on campus. Arrangements for group assignments will be made after pre-registration.
Please register for a conference section that you will be able to attend - your weekly tutorial meeting will take place during that time.