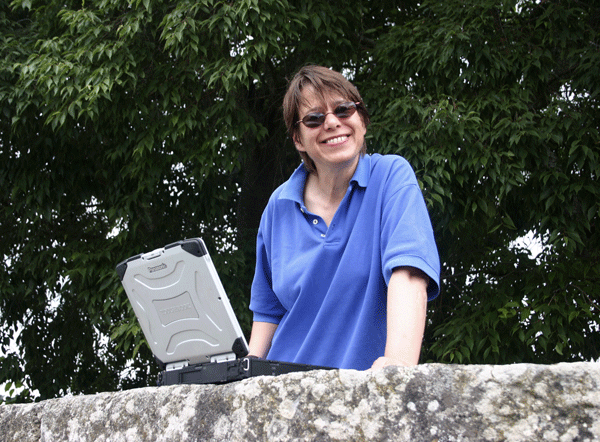 Prof. Katerina Thomas - Dean, Graduate and Undergraduate Faculties of Liberal Arts at Deree College, Athens (Greece).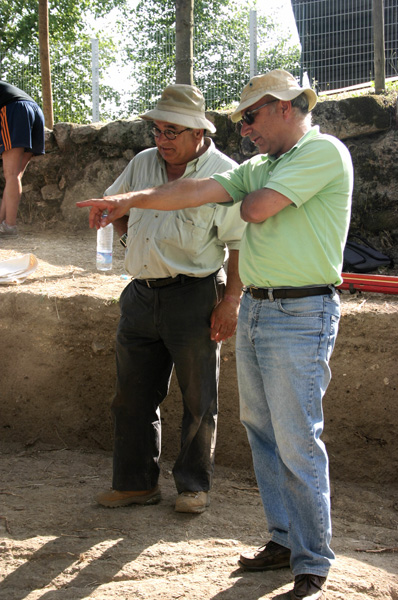 Profs. Lino Dias of IGESPAR (r) and Winkes of Brown University (l) discussing strategy.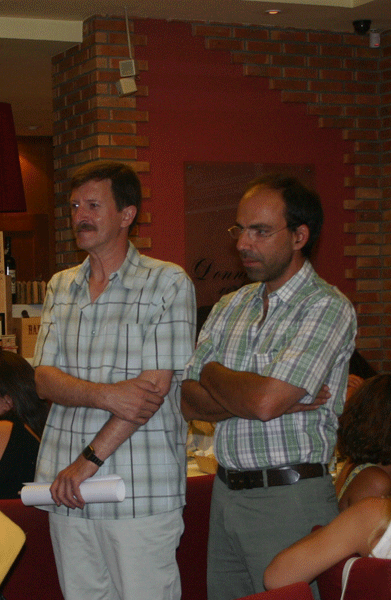 Drs. Jorge Araújo (l) and António Lima (r) of IGESPAR.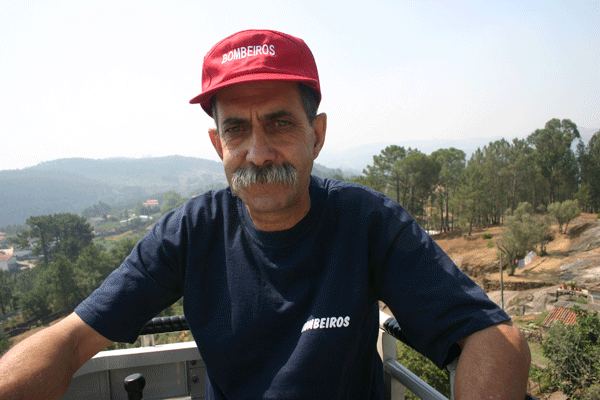 Chief of bombeiros (=fire department) operating ladder during take of aerial photograph.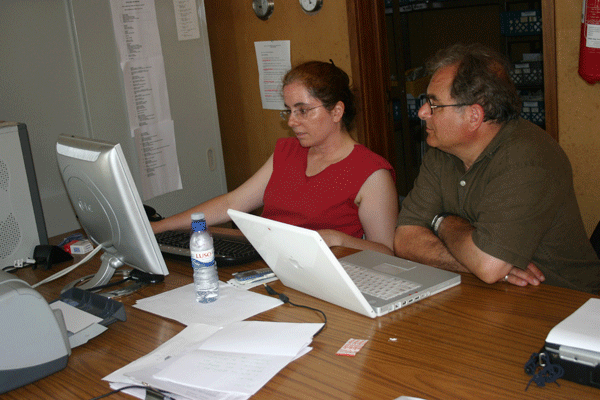 Prof. Cristina Kormikiari of the Universidade de São Paulo (Brazil) with Prof. Winkes.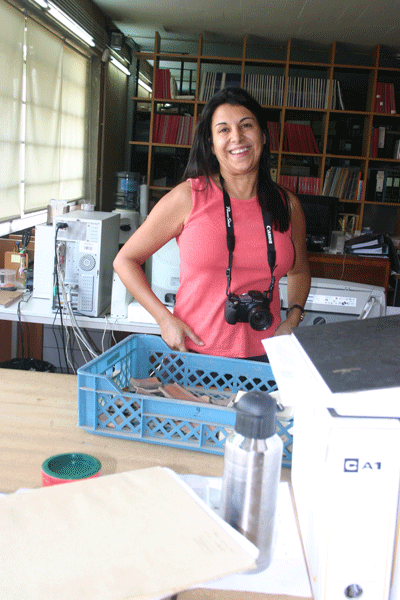 Prof. Silvana Trombetta, Universidade de São Paulo (Brazil).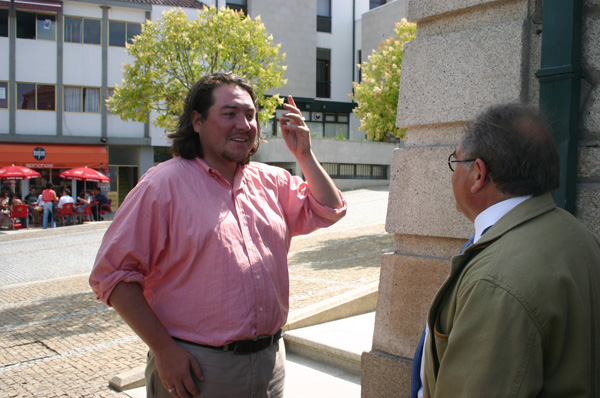 Trench Supervisor Jason Urbanus.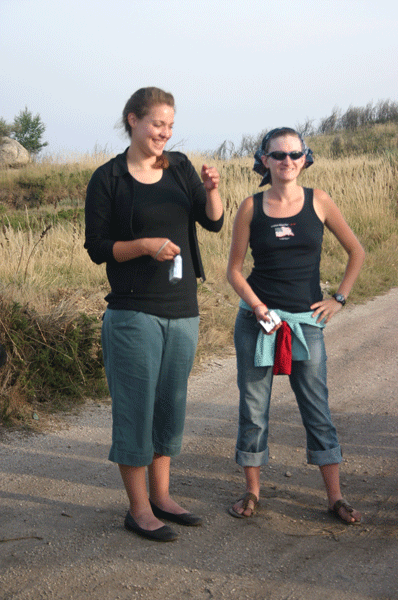 Trench supervisors Kate Marino (r) and Marian Visona (l).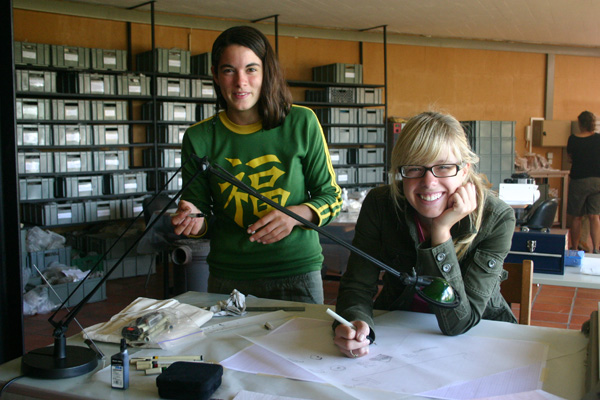 Draftsperson Lacey Gray (r) teaches Portuguese student Luna (l).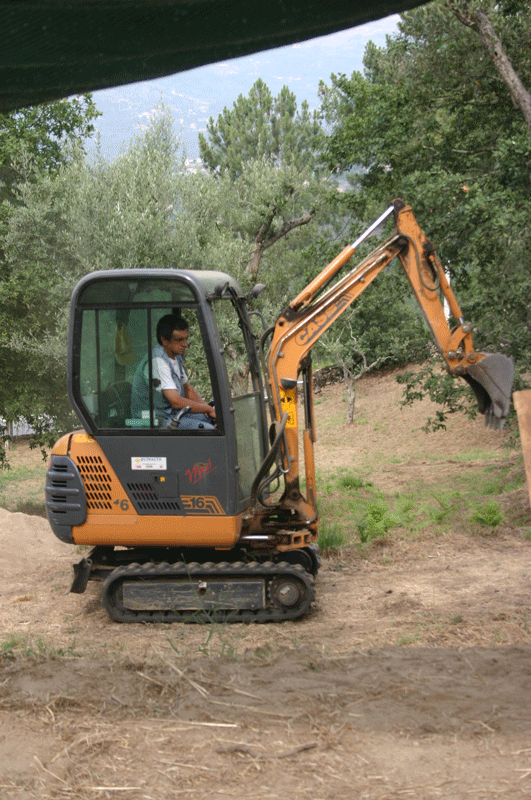 António Freitas (IGESPAR) loves his mini bulldozer.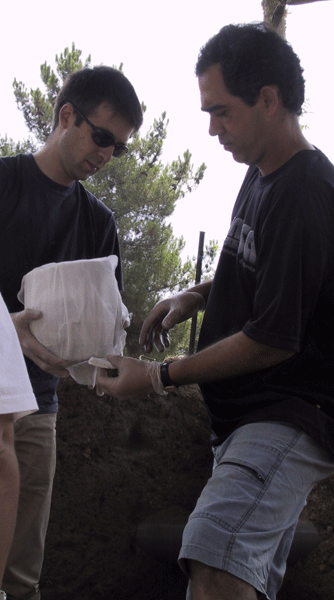 Dr. Vagner Porto (r) of the Universidade de São Paulo lifting cinerary urn with restorer Paolo Carvalho (l) from the Escola Profissinal de Arqueologia at Freixo.