In Celtic dialects of the Iberian peninsula Tong refers to a place of gathering and briga to a settlement at a high place. Tongobriga was situated on a hill top. Ptolemaios (II, VI, 38) writes in the second century CE and mentions a town of Tuntobriga situated in the territory of the Callaeci Bracari (modern Braga) between the Douro and the Minho.Tongobriga fits that description. Tongobriga is mentioned as a Suevi parish in the 5th century CE and also referred to in the context of the 7th century CE reorganization (Divisão) of the Visigothic King Wamba. The name appears in medieval parochial registries for the Diocese of Oporto. In 1882 an inscribed granite votary stone was found at a well in the village of Freixo that mentions the Genius of the People of Tongobriga.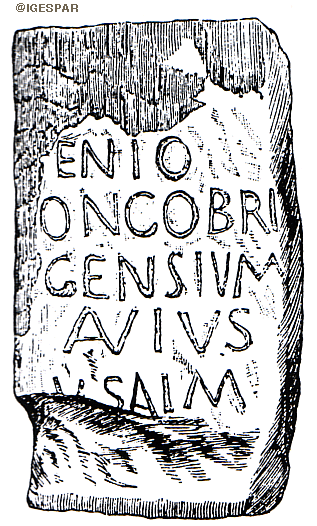 See Lino Dias, Tongobriga, Lisbõa (IPPAR) 1997.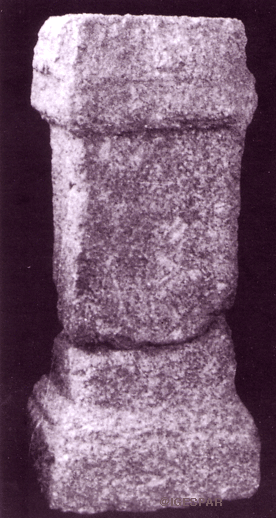 Tongobriga was located along the Roman road that lead from Bracara Augusta (modern Braga) to Augusta Emerita (modern Mérida).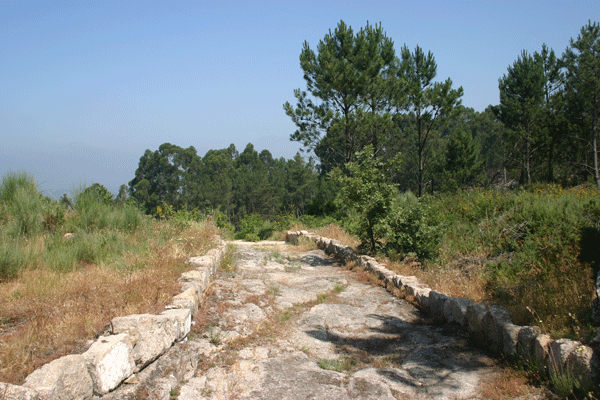 Below: Dr. Jorge Araújo (r) walking the Roman road with Prof.Winkes.