DEIC Mission

Contribute to creating and fostering welcoming and inclusive community where everyone has equitable access to opportunities and resources, regardless of race, ethnicity, age, disability, veteran status, socioeconomic status, familial status, sexual orientation, national origin, gender identity, religious affiliation, or any intersection of these identities.
DEIC Purpose

DEIC will be assessing the state of diversity and inclusion within our Program through biannual climate surveys. Our aim is to eliminate structural and systemic barriers in a culturally inclusive way and offer recommendations to Program leadership to improve equity and empower underrepresented groups.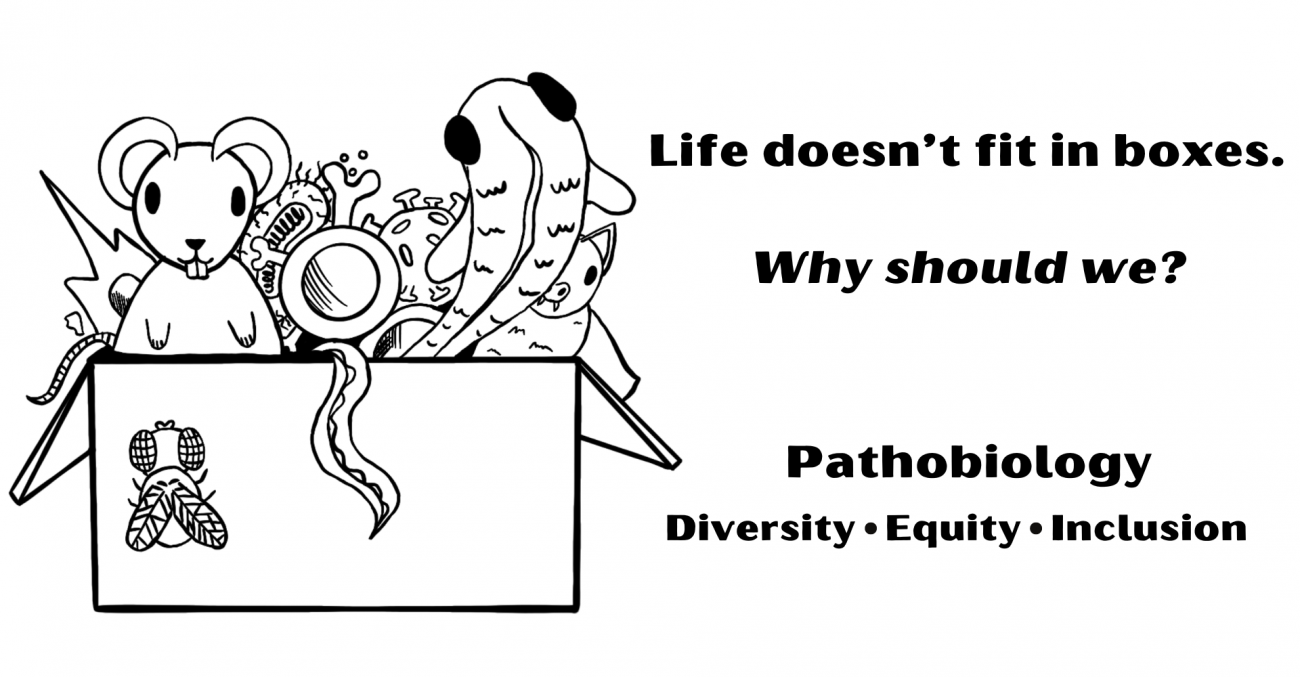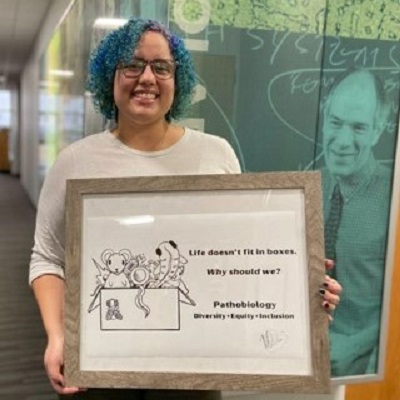 Diversion, Equity and Inclusion design by Pathobiology student Melanie Ortiz-Alvarez was selected to be printed on mugs or T-shirts to be available for the members of our community upon completion of the Pathobiology Climate
Survey.
Mel says: "I wanted to draw something that reflected the diversity of the research in our program, as well as the diversity of the hands that carry that research out. STEM can sometimes feel unwelcoming if you don't fit a certain 'box'. My drawing's message is that those boxes only limit everything life has to offer. It's an invitation to break them".