Kenya
For more than 10 years, Brown has collaborated with Moi University in Eldoret, Kenya in a bilateral exchange between medical students, residents, fellows and faculty in clinical research, treatment and social and economic programs — with a particular focus on HIV/AIDS. Kenyan physicians come to Brown to augment their training, and more than 90 Brown medical students have completed what many describe as "life-changing" rotations in Kenya. The Moi partnership has been cited in JAMA and LANCET, and its leaders have been nominated for a Nobel Prize.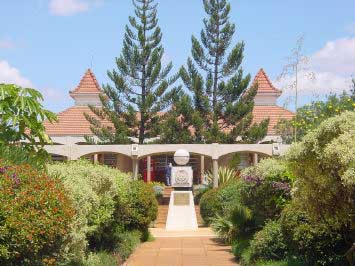 Over the past several years, the Population Studies and Training Center (PSTC) has developed a partnership with the African Population and Health Research Centre (APHRC) in Nairobi, which conducts policy-relevant research on the continent. APHRC is one of the partner institutions in the Wits-Brown-Colorado-APHRC consortium, which includes two US population centers (Brown and the University of Colorado, Boulder) and two African institutions (APHRC and the University of Witwatersrand in South Africa). The goal of this consortium is to promote African demography and the enhancement of population infrastructure in Africa through an annual scientific meeting, collaborative research, and scholarly exchange.
In addition to its participation in the WBCA group, the PSTC connection to APHRC has led to other mutually beneficial activities: APHRC identified one current African graduate student, employs one recent African PSTC alum as a postdoctoral researcher, and has served as host institution for several PSTC graduate students during their fieldwork in Kenya. Additionally, APHRC's Deputy Director collaborates with sociologist and PSTC faculty associate Nancy Luke on her NIH-supported work examining sexual networks in western Kenya. Luke's research has provided fieldwork opportunities for both Brown graduate students and undergraduates.
Through the INDEPTH Network, a consortium of demographic surveillance sites in developing countries that aims to use health and population data to inform health policy, PSTC Director Michael White also collaborates with Kisumu and APHRC colleagues, as well as colleagues from the Agincourt Health and Population Unit at the University of the Witwatersrand South Africa.