Interstate 95 (I-95) in Providence
This wiki is a tracing of the effects of the national trend in highway construction and the dominance of the automobile in the city of Providence Rhode Island, specifically the constitution of the Interstate 95 and how it utterly defines urban activity and landscape. It is an exploration of the Interstate 95 as an entity and the relationships that it is composed of and how its deployment defines the city of Providence, what spaces are destroyed and created, what actions are allowed and inhibited.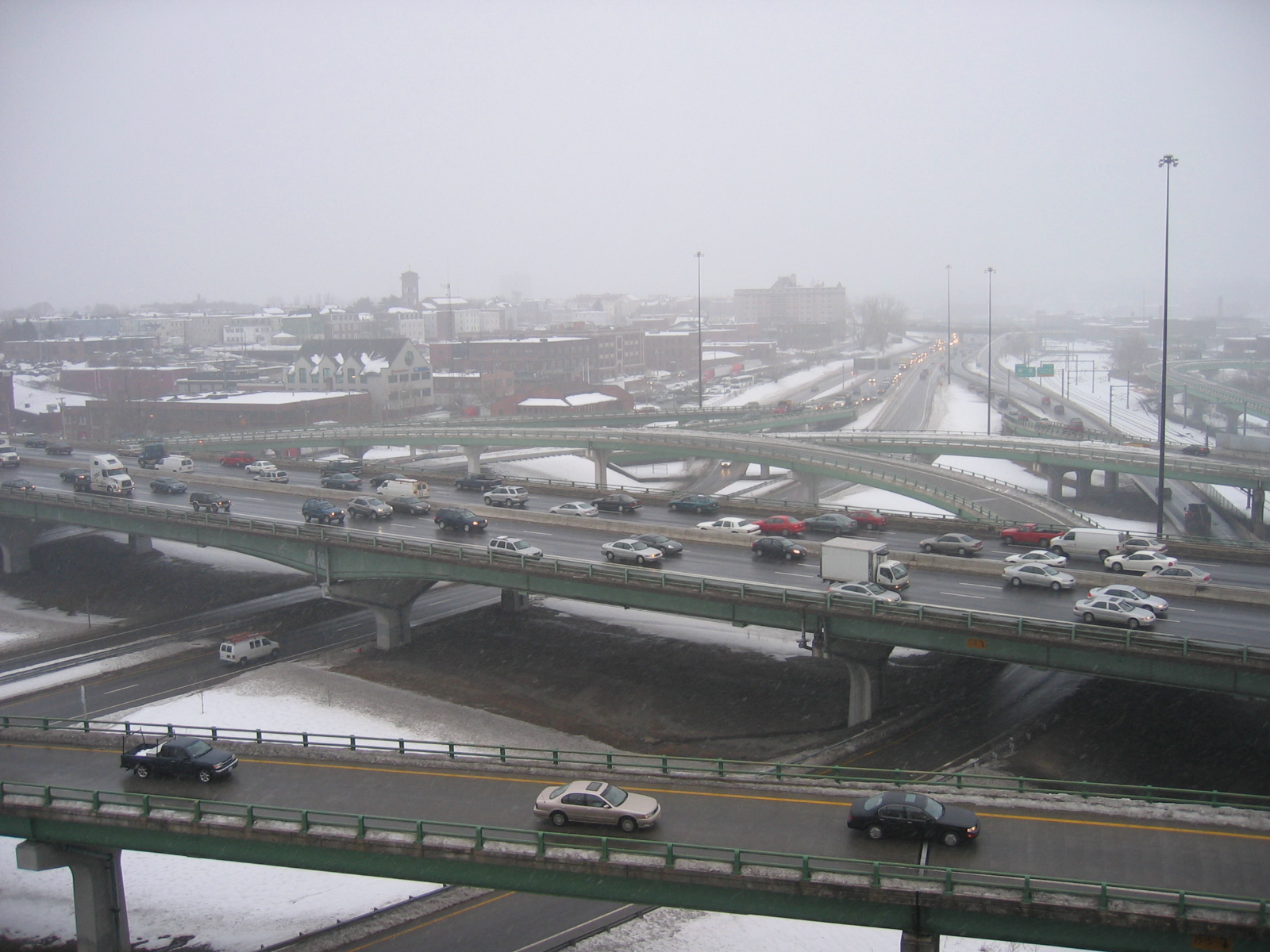 ---
The history of the highways in Providence are a part of a broad national trend that began as early as the turn of the 20th century and has resulted in THE EISENHOWER INTERSTATE HIGHWAY SYSTEM, which is the largest public works project ever undertaken:a short history and overview of the interstate highway system
Recent highway construction in Providence has focused on the relocation of sections of I-195 and the 95/195 interchange
---
Other sections of this wiki look at the Interstate 95 in Providence by specific roles that it fills or work that it does...
The Interstate highway as...
Notes and photographs from fieldwork
---
Thanks to Chris Mulligan and Katie Miller for helping with fieldwork. Special thanks to Christopher Witmore for guidance and advice, and The Joukowsky Institute.
---
Posted at Dec 25/2007 04:38PM:
sarah: fantastic photo!; (took a little while to download on dialup line). reminds me of 90's highway metaphors for web access itself... side roads or fast lanes, etc.