The ostensible purpose of the interstate highway is to facilitate ease and haste of motion from one place to another. This may be true as long as one is on the freeway, an exclusive place in which pedestrians, cyclists, animals and are not legally permitted. Even the specific classes of vehicles that operate safely at 55-90 mph can be confounded by the restrictive aspects of the highway when not actually on it, or even when on it and not being allowed to exit where one wishes. The highway can be quite a barrier. In the urban setting of Providence this is played out on the ground through restriction of contiguous street access, and division of neighborhoods and zoning areas.
In the way
In Providence most of the Interstate 95 is elevated above street level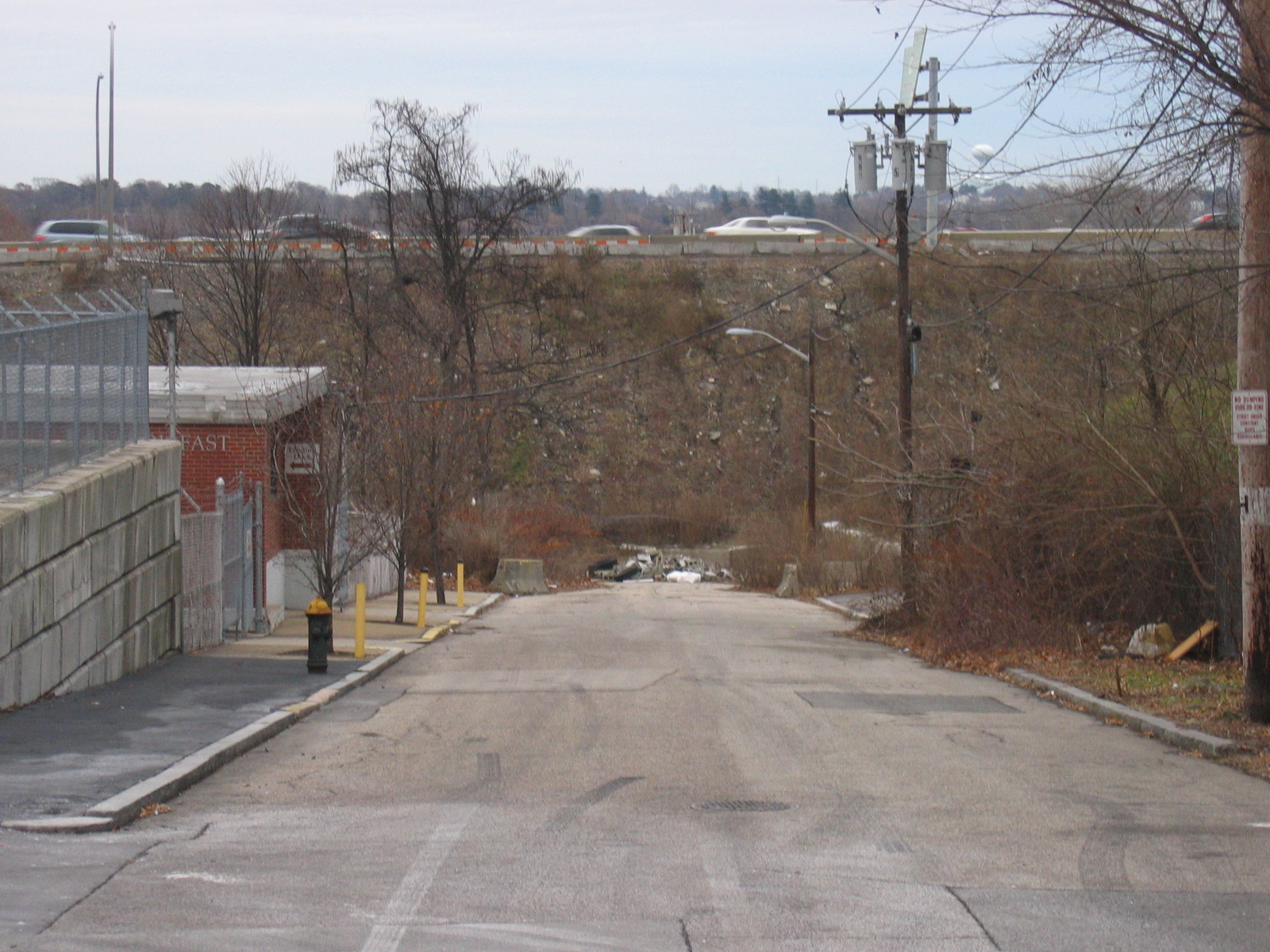 or depressed below street level.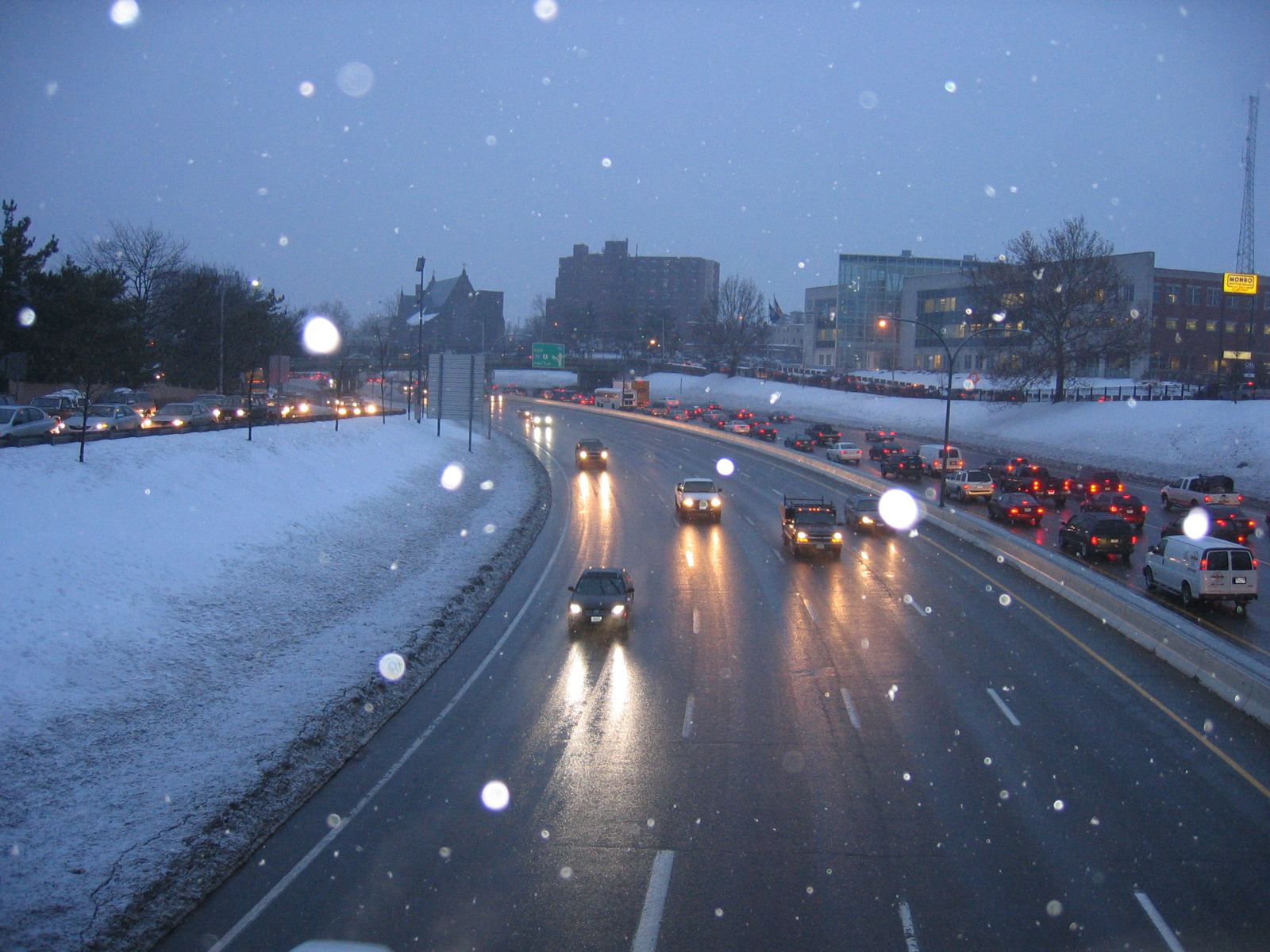 The former creates an obvious earthen or concrete wall that cannot be passed, and the latter a impassable valley full of fast moving vehicles. When taken to the extremes of aerialized structures with relatively small and few pylons as in the new 195 structures in the case of elevation, and tunneling like has been done in Boston in the case of depressed roadways, less of a barrier effect can be achieved. Although former mayor 'Buddy' Cianci did want to bury the 95 (Providence Resident Hilary Treadwell 2007, personal communication), the 95 structures as they are were built in the early sixties (see interstate 95 in Providence) and are constructed mainly on a model of digging out or piling up dirt, with more complex construction reserved for select over and underpasses.
Divisions of the city
Starting from the north and proceeding south: The section of highway that comes into the city from Pawtucket is depressed or at grade until the 10/6 interchange. Although there is definitely blockage between neighborhoods here, the preceding physicality's of the Moshassuck River and train tracks and yards already confirmed those barriers. The last section of depressed roadway before the interchange splits the Smith Hill neighborhood from the State Capitol and Train station. Again, although the neighborhood was cut of from the capitol, there were preexisting railroad barriers ringing the entire southwestern, southern and southeastern faces of the area of land that the State Capitol Building is on. Smith Hill was already cut off from Federal Hill and Downtown by railroads.
After being elevated over the train tracks and the Woonasquatucket River and through the 10/6 interchange, the 95 enters a long depressed section into the center of Providence, dividing Federal Hill, the west side and the upper southside of the city from downtown.
Further south, the southside continues to be separated from the Jewelry District and after the 195 interchange, the industrial areas along the Providence River, and to the southeast after the Thurbers Ave. curve.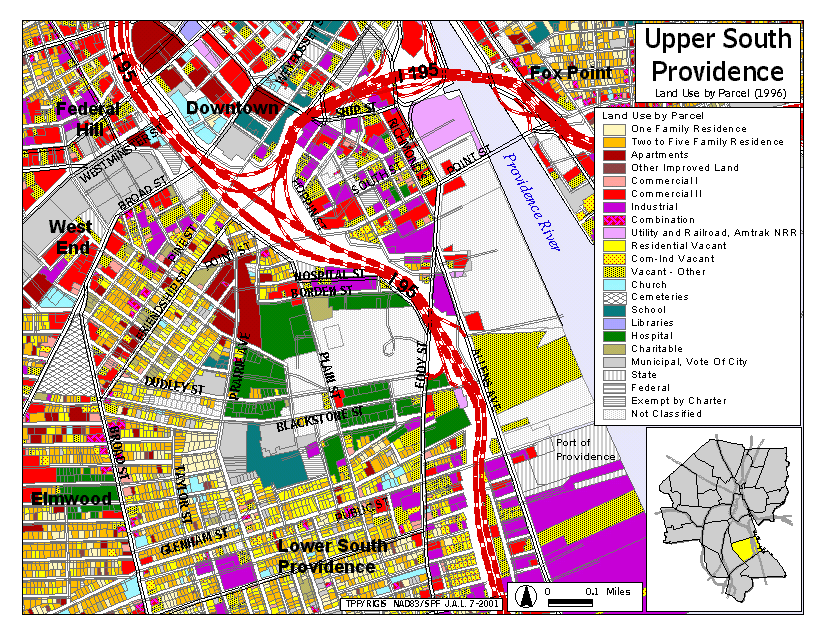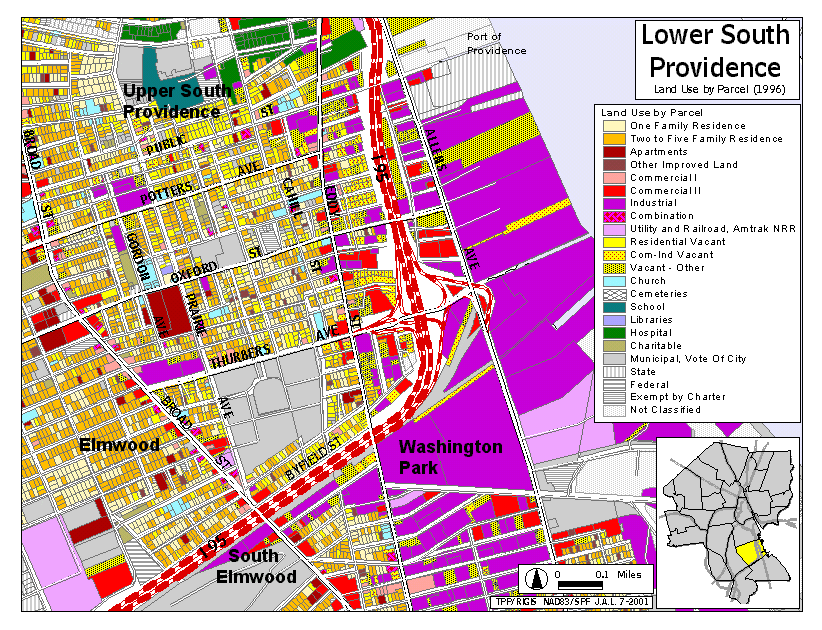 The Elmwood neighborhood is separated from Roger Williams Park.