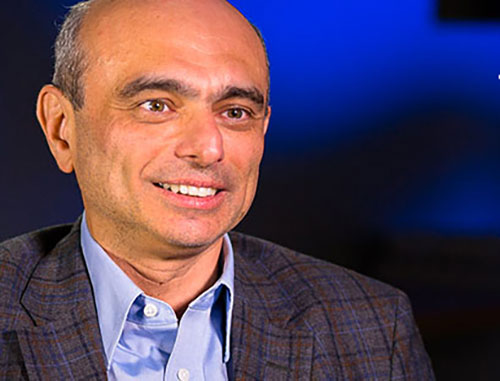 PROVIDENCE, R.I. [Brown University] — Amid increasing concerns about data and computer security in industry and government, Brown University has launched a new Executive Master in Cybersecurity program enrolling now for the fall of 2016.
The 16-month program aims to produce security leaders with a deep understanding of the technological, legal, policy, and people issues surrounding cybersecurity. The program is designed for people with significant professional and managerial experience, and responsibility for security in business, education, financial services, government, healthcare, policy, regulatory, retail, or other sectors in which cybersecurity is an increasingly critical concern.
"There's no such thing as perfect or impenetrable security. Strategy is the best security," said Roberto Tamassia, professor of computer science and executive director of the new program. "We've developed a comprehensive and timely curriculum that teaches cybersecurity leaders how to unite stakeholders in technology, law, and policy around an effective strategy."
The nature of the threats facing security professional is constantly evolving, as is the variety of data, communications, and devices that need protecting. Students in the program will gain valuable insights and be prepared to:
Address privacy concerns such as cyber intelligence, data privacy, and internet governance;
Understand the security, human, and privacy implications of emerging technologies, such as big data, cloud computing, mobile computing, social networks, the Internet of Things, and Web 2.0 applications;
Gain proficiency in identifying vulnerabilities, anticipating attacks, using monitoring tools, and developing defensive strategies; and
Build organizational resilience, and crisis management and response capabilities.
An informational webinar will be held about the program on Thursday, Feb. 11, at 1 p.m. ET. Registration for the webinar is available online.