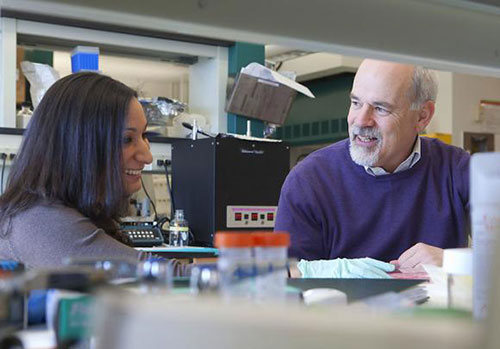 PROVIDENCE, R.I. [Brown University] — The co-directors of Brown University's Center for Biomedical Engineering have both been elected fellows of the American Institute of Medical and Biological Engineering, a national professional society founded by Pierre Galletti, former Brown University bioengineer and vice president of the Division of Biology and Medicine.
Jeffrey Morgan, professor of medical science and engineering, is widely known for developing technologies and a company, MicroTissues Inc., to produce three-dimensional tissue cultures. Recently his lab invented a device to make large-scale artificial tissues for the purpose of eventually making artificial organs.
"I was very surprised to receive such an important recognition and honor," Morgan said. "Not only does it help draw attention to the research in my lab focused on organ engineering, it also helps highlight the prominence of bioengineering and biotechnology at Brown University."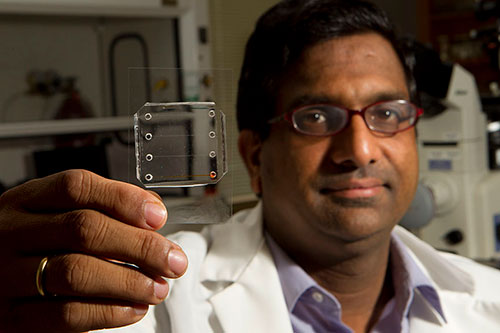 Among the important research contributions of Tripathi, professor of engineering and biology, are methods to amplify and analyze the RNA of viruses to aid in diagnosis of disease, for instance influenza and HIV.
"I am very honored by this recognition," Tripathi said. "I really want to thank my collaborators and students for our contributions in developing new technologies for life sciences and human health."
Morgan and Tripathi join faculty colleagues John Donoghue, Edith Mathiowitz, and Peter Richardson as members of the AIMBE College of Fellows.