PROVIDENCE, R.I. [Brown University] — The Corporation of Brown University, the University's governing body, has elected new officers, who will begin serving in the 2016-17 academic year. Samuel M. Mencoff, a Chicago investment executive and member of the Corporation since 2003, will become the University's 21st chancellor, succeeding Thomas J. Tisch, whose nine-year service as chancellor concludes at the end of the current academic year.
Mencoff will head a leadership team that includes a new vice chancellor and treasurer, both also elected today, and the Corporation's secretary, who continues in office:
Alison S. Ressler, a partner at the law firm Sullivan & Cromwell LLP in Los Angeles and currently serving as the Corporation's treasurer, will become vice chancellor, succeeding Jerome C. Vascellaro.
Theresia Gouw, founder and managing partner of the venture capital firm Aspect Ventures in Palo Alto, Calif., and a member of the Board of Fellows, will succeed Ressler as treasurer.
Donald C. Hood, the James F. Bender Professor of Psychology at Columbia University and a member of the Board of Fellows, has served as the Corporation's secretary since 2008 and will continue through the 2016-17 academic year.
On behalf of the new leadership, Mencoff thanked the Corporation for the confidence placed in them to lead Brown's governing body.
"I sincerely appreciate the confidence; it means more to me than I can say," Mencoff said, and recognized the leadership of the Corporation's current chancellor and vice chancellor. "Tom Tisch has been such a magnificent steward of this body, and his warmth, wonderful spirit and total commitment to Brown is an inspiration to everyone on the Corporation and throughout the Brown community. Jerome Vascellaro has been a giant on this Corporation and has served for so many years and in so many leadership roles that if there was a Mt. Rushmore for great Corporation members, Jerome would surely be on it."
Mencoff also addressed the Corporation's important role in stewarding Brown's excellence, referencing framing in Brown's 2006 Report of the Brown University Steering Committee on Slavery and Justice.
"To be at Brown is to be part of a community that exists across time — to be a participant in a procession that began centuries ago and that will continue long after we're gone," Mencoff paraphrased from the report. "What's so exciting about our place in that procession is that we have all the pieces in place to really move Brown to an even higher level of excellence. We have excellent leadership in President Paxson, a strong strategic plan...all the pieces are there to realize the ambitions we've set for ourselves to pursue Brown's mission at a higher level of distinction. I can't imagine a more worthy legacy for us to leave to the generations who will come after us in this procession in time."
The Corporation comprises a 12-member Board of Fellows and a 42-member Board of Trustees. It has three meetings each year. The four Corporation officers, together with the University president (chair) and at least nine other members, serve on the Advisory and Executive Committee, a "minor quorum" empowered to act on behalf of the Corporation on most items of business that require consideration between meetings of the full Corporation.
The Corporation is responsible for setting the University's budget, tuition and fees; selecting the president; establishing policy and strategic plans; appointing faculty and senior administrative officers; siting buildings; and accepting gifts and naming opportunities.
New Officers
Samuel M. Mencoff, Chancellor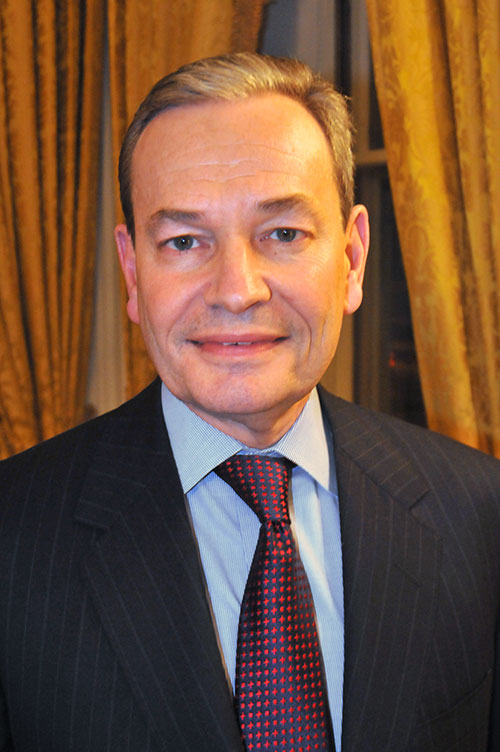 Mencoff is a founding partner and co-CEO of Madison Dearborn Partners, one of the nation's leading private equity investment firms, with approximately $18 billion of capital under management.
He earned a Bachelor of Arts degree in anthropology from Brown in 1978. During his undergraduate years he served as president of the Association of Fraternity Presidents and played freshman lacrosse. He earned an M.B.A. from Harvard Business School in 1981.
Mencoff began his service on the Brown Corporation in 2003 as a member of the Board of Trustees. Election to the Board of Fellows followed that six-year term in 2009. He chairs the Academic Affairs Committee, is a co-chair of the BrownTogether campaign, and is a member of the Advisory and Executive Committee, the Fundraising Committee, the Audit Committee, and the Nominating and Governance Committee. He has also served on the board of the Brown University Sports Foundation and the Watson Institute.
Among his civic engagements and interests, Mencoff is a director of several Chicago-area institutions and organizations: of the Art Institute of Chicago, which features one of the largest permanent collections in the United States; of World Business Chicago, a public-private partnership between the city and its business community; and of NorthShore University HealthSystem, which provides health care at four Chicago-area hospitals and employs 10,000 people.
"I am enormously honored and humbled, and at the same time so optimistic about Brown's future," Mencoff said. "Chancellor Tisch has led the Corporation with great wisdom, dedication and energy. It will be a privilege to work with President Paxson and the Corporation to build on that legacy and to pursue Brown's mission at an ever higher level of distinction."
Alison Ressler, Vice Chancellor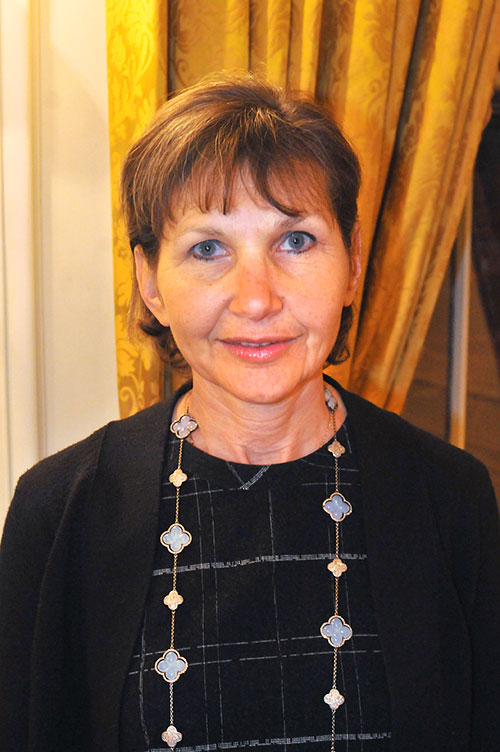 As a partner since 1991 at the law firm Sullivan & Cromwell, LLP, Ressler is a member of the firm's eight-person management committee, the first woman and first person outside the firm's New York office to serve in that role. Based in Los Angeles, she heads the firm's California practice and is co-leader of the private equity practice. In her work, where she represents some of the firm's biggest clients, she focuses on mergers and acquisitions and corporate governance. In 2014, Ressler was recognized as one of the ten most innovative lawyers in North America by the Financial Times and as a Law360 "M&A MVP."
In 1980, Ressler received an A.B. from Brown magna cum laude and Phi Beta Kappa in classics. She was active in community service and served as the president of Brown Community Outreach. She was elected to the Board of Trustees in 2004 and in 2008 was elected treasurer.
Ressler earned a J.D. degree from Columbia University in 1983, where she was a Harlan Fiske Stone Scholar. She is a member of the Dean's Council of Columbia Law School and the Board of Trustees of The Harvard Westlake School.
"I am excited to work with Chris [Paxson] and Sam in my new role as we seek to realize all the goals Chris and colleagues have set for the University — goals the Corporation has embraced," Ressler said. "We will work to bring our community together, to see the $3-billion BrownTogether campaign through to a successful conclusion, and to help Brown follow its ambitious plans to a secure and successful future."
Theresia Gouw, Treasurer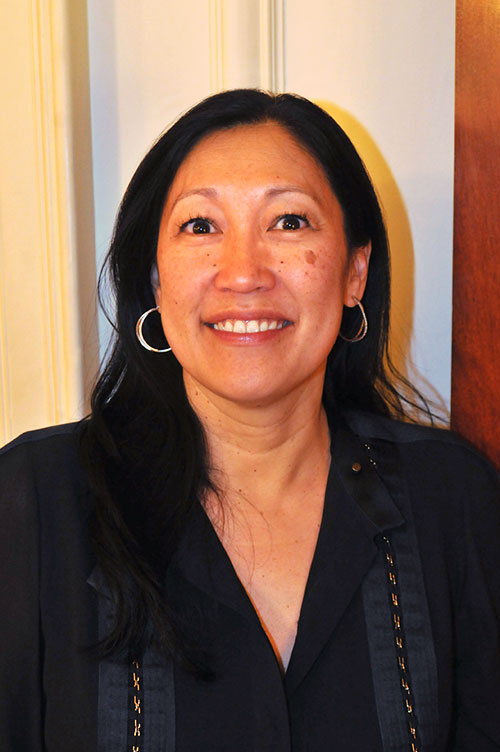 Gouw is the founder of Aspect Ventures, a venture capital firm launched in February 2014 that invests in the emerging mobile marketplace. She was previously a partner of Accel Partners, a global firm focused primarily on Internet technology companies. She was responsible for a number of Accel's investments with successful exits, including IPOs for Imperva, PeopleSupport, Trulia, and acquisitions of Kosmix, Xoopit and Zimbra. As an entrepreneur, Gouw was founding vice president of business development and sales at Release Software, which provided digital rights management and payment technologies for the software industry.
Gouw earned a Bachelor of Science degree magna cum laude from Brown in 1990, concentrating in engineering. She went on to earn an M.B.A. from the Stanford Graduate School of Business in 1994. As an ardent supporter of Brown's School of Engineering, her gifts have supported entrepreneurship education and the construction of a new engineering research building, now underway. Gouw was elected to the Board of Trustees as an alumni trustee in 2007 and elected to the Board of Fellows in 2012.
Gouw serves as a director of DonorsChoose.org, an organization that helps fund classroom projects in public schools. She is a member of the Stanford Graduate School of Business Advisory Council and DAPER Investment Fund, which supports Stanford athletics.
"Brown has always been an energetic and creative place. It has a clear and ambitious vision of its future," Gouw said. "I am honored by the opportunity to serve as an officer, and I look forward to advancing the work that is already underway."