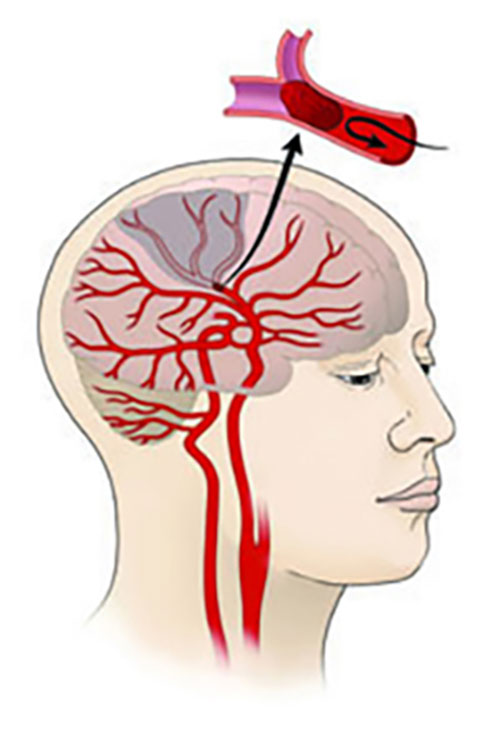 PROVIDENCE, R.I. [Brown University] — By treating insulin resistance with a drug called pioglitazone, doctors running the Insulin Resistance Intervention after Stroke (IRIS) trial were able to reduce the risk of heart attack, a second stroke, and diabetes in patients who had experienced a stroke before. The results were presented at the International Stroke Conference 2016 in Los Angeles and published in the New England Journal of Medicine Feb. 17.
"This study opens an entirely new approach to stroke prevention," said Dr. Karen Furie, the trial's principal neurologist and chair of neurology in the Warren Alpert Medical School of Brown University. "Until now, we have screened stroke patients for possible diabetes, but not the earlier stage of metabolic dysfunction, insulin resistance. We now know that insulin resistance is common in stroke patients and treating it significantly reduces risk of stroke and heart attack. Screening for insulin resistance is likely to become standard practice after stroke."
The trial, led by Yale and funded by the National Institute of Neurological Disorders and Stroke, enrolled 3,000 people from seven countries. Half were randomized to receive pioglitazone and half received a placebo. Otherwise, both groups received standard care. Over the course of five years, stroke or heart attack occurred in 9 percent of participants taking pioglitazone and 11.8 percent of patients on placebo, which was a relative decrease of 24 percent, according to an NINDS press release.
In this study the drug, which is used to control type 2 diabetes, reduced the risk of diabetes by 52 percent. Some also experienced a known side effect of the drug, an increased risk of bone fractures.