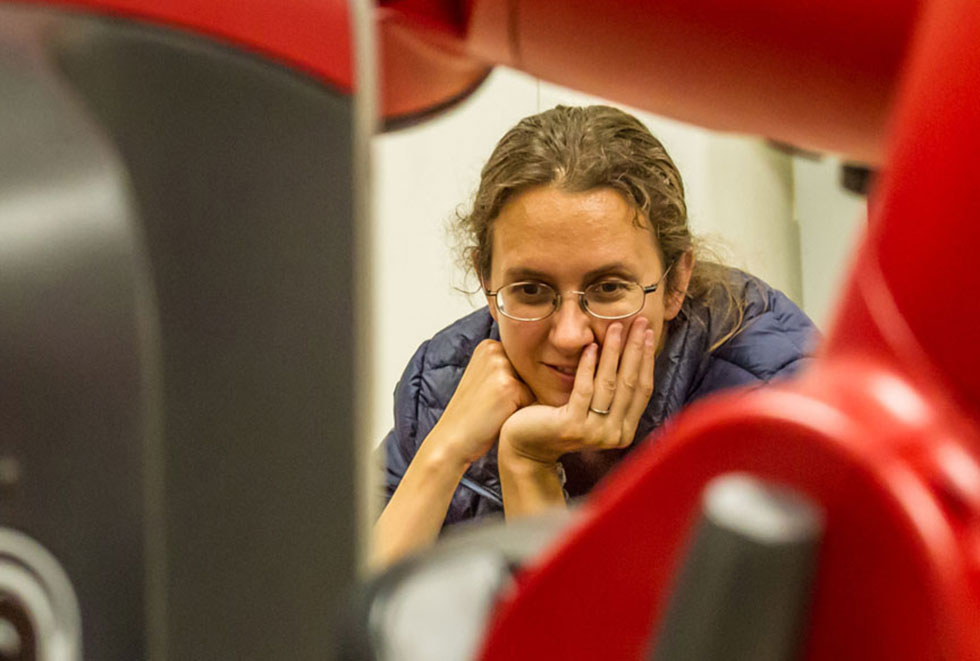 PROVIDENCE, R.I. [Brown University] — Stefanie Tellex, assistant professor of computer science, is one of 126 U.S. and Canadian researchers to receive a research fellowship from the Alfred P. Sloan Foundation for 2016, the foundation announced Feb. 23. The fellowships are awarded annually to early career scientists and scholars identified as the next generation of scientific leaders.
Tellex's Humans to Robots lab at Brown looks for ways to make robots work collaboratively with people and meet needs in heath care, household, manufacturing, and other settings. The lab's work includes developing robotic systems that better perceive and act in the world around them, and that are that are better able to interpret and execute commands from human collaborators.
Among her recent projects is the Million Object Challenge, in which she and her students are crowd-sourcing data to allow robots to better identify and pick up objects they have never encountered.
"I am honored to receive a Sloan Research Fellowship," Tellex said. "It's an honor not just for me, but for all the members of our lab, recognizing the importance and impact of the work they are doing."
Tellex joins several other Sloan fellows currently on the Brown computer science faculty, including Anna Lysyanskaya, Amy Greenwald, Ben Raphael, and Paul Valiant.