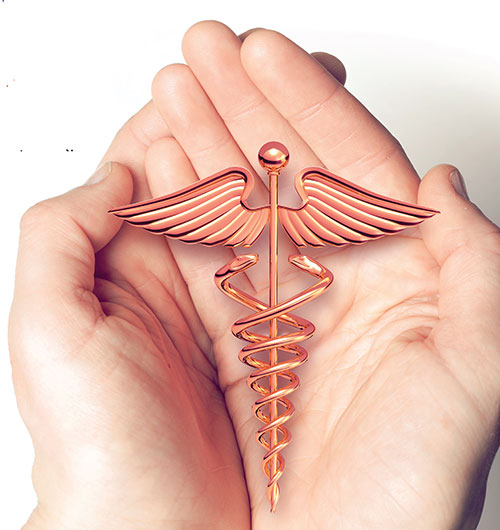 PROVIDENCE, R.I. [Brown University] — Medical students face a notoriously rigorous academic workload and the nature of their training exposes them to stresses unlike anything else in higher education. In their introductory semester they dissect human cadavers and, in the clinical clerkships of their later years, they often observe what comes with the calling of medicine: suffering, pain, anguish, fear and death. Beginning with a public lecture series this spring and then integration into the medical curriculum this fall, the Warren Alpert Medical School of Brown University will teach a new skill to help them manage such stresses: mindfulness.
"The process of becoming a physician does involve many challenges that can impact student well-being," said Dr. Allan Tunkel, associate dean for medical education. "We are attempting to assist students in managing these challenges and develop resilience in dealing with pressures they face during medical school, and will face during residency and as practicing physicians."
Research and practice at a few other medical schools, including the University of Rochester, suggests that training in mindfulness – focusing controlled attention on physical sensations, thoughts, and emotions in the present moment – helps students to acknowledge and process the stresses and strains of their work, said program directors Cathy Kerr, research assistant professor of family medicine, and Dr. Ellen Flynn, clinical assistant professor of psychiatry and human behavior. Kerr uses the physiological metaphor of metabolizing distress so that it doesn't become overwhelming.
One clinical trial, for example, found that medical students who practiced mindfulness had less depression and anxiety, Flynn said, and exhibited greater empathy. Other research suggests that mindfulness can help students sustain concentration, which can help in academic work.
Kerr and Flynn said they hope that by training students in mindfulness exercises throughout their four years of medical school, the school will give students a tool to enhance their personal psychological resilience and well being as well as improve their job performance. The alternative can be a common phenomenon among medical students and young doctors around the country: burnout. Students and physicians who struggle to cope with stress and to take care of themselves can experience personal distress that undermines their mental health, Flynn said, but also makes them less compassionate toward patients and more prone to errors.
Anecdotally, some Alpert Medical School students who already employ mindfulness techniques report that it helps them. In a video on the program website, fourth-year student Amy Walker said the practice helped her deal with encountering tragic experiences in her third year such as meeting a 28-year-old patient who was dying of cancer. Proximate to such moments, she said, it helps to have a way to quickly and effectively acknowledge and therefore control her emotions and thoughts by giving them practiced attention. Otherwise, stresses would be temporarily deflected, only to return.
"It became really easy to ignore really sad things and it became easy to pretend things weren't sad and that really gnawed at me throughout the year and I know a lot of my friends had the same issue," she said. "That's where mindfulness came in. When I had a really sad moment, I'd say I'm just going to focus on my breath, I'm going to focus on the sensations I'm having, give myself 30 seconds to experience that instead of shoving it down."
Leading with lectures
The mindfulness program is funded by a grant from the Berkman Landis Family Foundation. The first phase is a lecture series this semester that is open to the public. On Feb. 11, Dr. Mick Krasner of the University of Rochester discussed the results of providing mindfulness training to third-year students at the medical school there. Five more lectures are planned including one Feb. 25 by Dr. Anthony Back, an oncologist at the University of Washington who will talk about how mindfulness can help in palliative care and in the doctor-patient relationship at difficult times.
In other talks including the final one on April 21, Brown faculty members will discuss their clinical experiences and research on mindfulness. A full schedule is available online.
Enhancing the curriculum
Starting next year, incoming students will find mindfulness theory and exercises woven into the curriculum in every year. The integration of mindfulness over time throughout medical school is novel, Kerr and Flynn said.
"What we're proposing that's novel is that we're really looking at a longitudinal curriculum," Flynn said. "We want to start to build these skills from the first day of medical school so that by the time they get to these more intensive clinical experiences, they have a background and they have some strength in this."
Though not yet fully mapped out, the curriculum includes modules tailored to the experiences students will encounter as their studies progress. For example, mindfulness exercises to process death and dying are timed to student's exposure to cadavers. Mindfulness related to time and work demands comes at the beginning of the pivotal third year. Compassion becomes the focus as students take on more clinical responsibilities.
For all the training, Kerr said, the program's goal is not to try to transform students into mindfulness, meditation or yoga gurus. It's simply to give the exposure to something that can be effective in helping them as they launch into difficult training and careers.
"It gives them a tool they can use in moments of distress," she said.