PROVIDENCE, R.I. [Brown University] — Shakespeare devotees, get ready. "First Folio! The Book That Gave Us Shakespeare," a national traveling exhibition of one of the world's most treasured books, hits Rhode Island next week with Brown University set to host an array of events and exhibits themed around the Bard.
The exhibition runs April 11 through May 1 and will include theatrical performances, workshops, panels, symposia, concerts and displays of rare and unique artifacts, including one of only 233 known First Folios, on loan from Washington's Folger Shakespeare Library.
Published by two of William Shakespeare's friends in 1623, seven years after the playwright's death, the First Folio is the first collected edition of his plays and includes works that were not published during his lifetime. Without the First Folio, half of his plays, including such well known works as "Macbeth," "Julius Caesar," "Twelfth Night," "The Tempest," "Antony and Cleopatra," "The Comedy of Errors" and "As You Like It" would have been lost.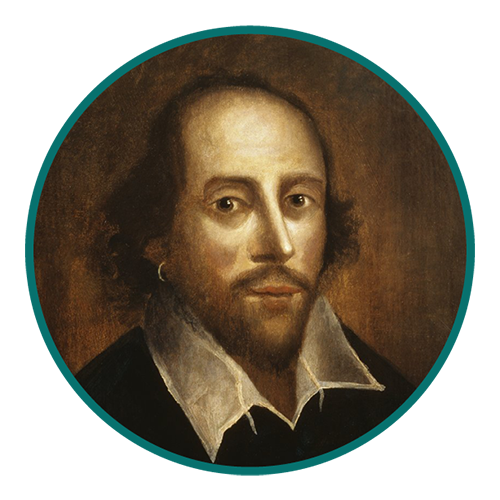 To celebrate this feat of cultural preservation and to mark the 400th anniversary of Shakespeare's death, the Folger Shakespeare Library, in partnership with Cincinnati Museum Center and the American Library Association, is sponsoring the nationwide tour. At each stop, the host institution creates its own public programming. A group from Brown, led by Coppélia Kahn, professor emerita of English, has created a multifaceted celebration meant to engage audiences from all over the region to consider the Bard's relevance today.
"We are honored to have been selected as one of the institutions to share this extraordinary part of the world's cultural heritage from the Folger Shakespeare Library's collection," Kahn said. "For most people, this will be a once-in-a-lifetime opportunity to come within inches of one of the most influential books in history."
The book's lasting influence, Kahn said, has to do with the plays' roots in folklore and the universal themes and dilemmas they present, from class division to crime and war, to parents' opposition to marriage — questions that play out in our politics, neighborhoods and households. Kahn has worked with colleagues at Brown and other universities, as well as partners from the local community (schoolchildren, actors, branch librarians and teachers), to create events and exhibits that delve into Shakespeare's place in literary and cultural heritage.
Selected events
Brown President Christina Paxson will open the First Folio exhibit on Monday, April 11, at 6 p.m. at the University's Granoff Center. In a panel to follow titled "The First Folio: 1623 and today," scholars Gail Kern Paster and Zachary Lesser, along with actor-director Allyn Burrows, will look at the folio as a performance text and collector's item and, as Burrows has described the works, something "urgently relevant to our times."
On Friday, April 15, Kahn will lead a salon titled "The Making of Shakespeare" at the Providence Athenaeum, discussing the book's enduring significance over 400 years.
A Saturday, April 16, symposium titled "America's Shakespeare" features scholars James Shapiro, Miles Parks Grier and Virginia Vaughan, who will discuss how the poet's works have helped to shape the American understanding of race, social justice, governance and other issues.
Also on Saturday, April 16, a conference and set of hands-on workshops titled "The Play's the Thing: Teaching Shakespeare in Middle and High School," led by three experienced drama teachers, will cover methods for teaching First Folio plays to young people.
On Saturday, April 30, which is the celebration of children's literacy known as El día de los niños/El día de los libros, a group of Latino middle-schoolers who have been studying Shakespeare with Brown student volunteers through the program "¡Shakespeare para todos!" will perform scenes from "Romeo y Julieta" at Knight Memorial Library in Providence.
A "Teaching Shakespeare Workshop" on Saturday, April 30, intended for high school teachers, will be presented by the English-Speaking Union and the Folger Shakespeare Library.
Other events include a film festival at Brown's Granoff Center, a concert of music associated with Shakespeare's plays at St. Stephen's Church in Providence and performances of "The Winter's Tale" at the Sandra Feinstein-Gamm Theater in Pawtucket.
Complete details for all events can be found at: https://library.brown.edu/create/firstfolio/
Exhibits
The Folger Library's First Folio will be on view in the Cohen Gallery at Brown's Granoff Center from April 11 to May 1. The folio will be open to the page with Hamlet's famous soliloquy beginning with "To be or not to be…" Gallery hours are Tuesday to Thursday from 12 to 8 p.m. daily; and Friday to Sunday from 12 to 6 p.m. daily. Private tours are available by request.
"Shakespeare in Rhode Island," an exhibit at the University's John Hay Library, will be on view from April 6 to May 1. The artifacts on display demonstrate how Shakespeare can be found in the objects of daily life, from booklets advertising local businesses to art books intended as parlor entertainment for the wealthy. The John Hay Library will also display its own copy of the First Folio during this timeframe.
On Saturday, April 16, the John Carter Brown Library will host a special exhibit of its own copy of the First Folio, a rare example of a very complete and intact version.