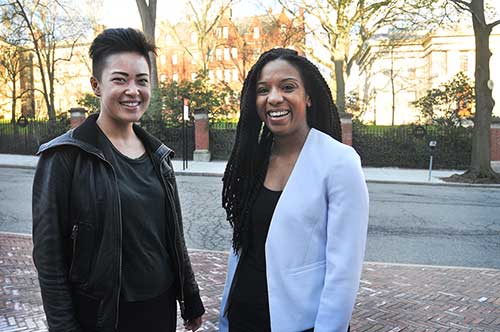 PROVIDENCE, R.I. [Brown University] — Continuing a tradition that dates to the University's first Commencement in 1769, graduating seniors will serve as the event's principal speakers with Class of 2016 graduates Sabrina Imbler and Jamelle Watson-Daniels set to serve as senior orators at Brown's 248th Commencement ceremony on Sunday, May 29.
Despite never having crossed paths during their undergraduate years, both will deliver addresses that build on their experiences at the intersection of science and social justice.
Both Imbler and Watson-Daniels say they arrived on campus with interests and talents — Imbler enjoyed writing and Watson-Daniels was intrigued by physics — but in quintessential Brown fashion, no preconceived plans for where their academic experiences might take them. Along the way, they each cultivated an unyielding drive to incorporate social justice into their scholarly and professional aspirations.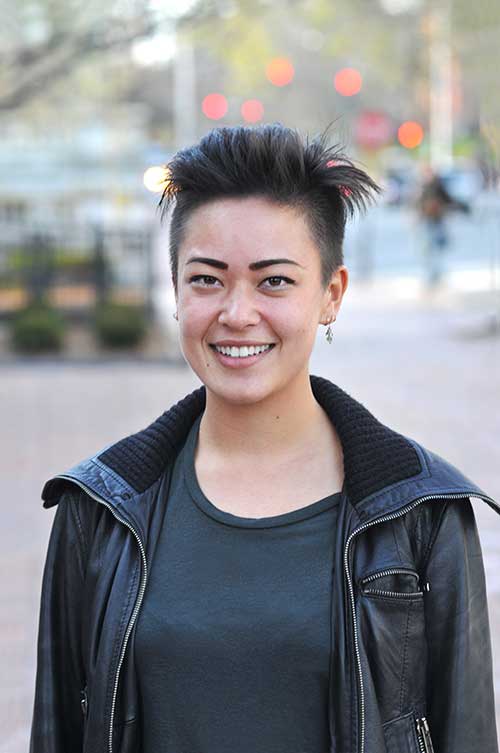 Imbler, a nonfiction English concentrator from Hillsborough, California, says that for years, she was naturally inclined towards a career in journalism and wanted to write for science media on climate change and its impact on the environment. With editorial roles at the Brown Daily Herald, The Week, Catalyst Journal and Scientific American, the writing portfolio she built at Brown reflects that interest.
But the intense conversations about race and inequity playing out both on campus and across America over the last year felt at odds with her science writing interests, Imbler says — especially after engaging in the thought-provoking, often-challenging dialogue at Brown since last fall, when student activism focused national attention on the drive for increased action on diversity and inclusion.
"During our time at Brown, campus activism was very strong," Imbler said. "Although it seemed like campus was breaking apart at the seams at times, the campus was growing stronger at the same time."
Talking about issues of race, class, gender and sexuality in the context of student activism made her realize what work is urgent, Imbler says. Now, she plans to meld her experience in science writing with her interest in addressing inequity by reporting on the individuals and communities affected most by climate change.
As she searches for post-collegiate work reporting and writing on science and social justice, Imbler thinks that the intersection of those topics is a necessary direction for science journalism.
"Currently, science writing is one-dimensional," she said. "It's people writing about inventions or diseases and not considering the broader context of how these things emerged in the first place."
Like Imbler, Watson-Daniels' views on inequity arose from observations in her own surroundings.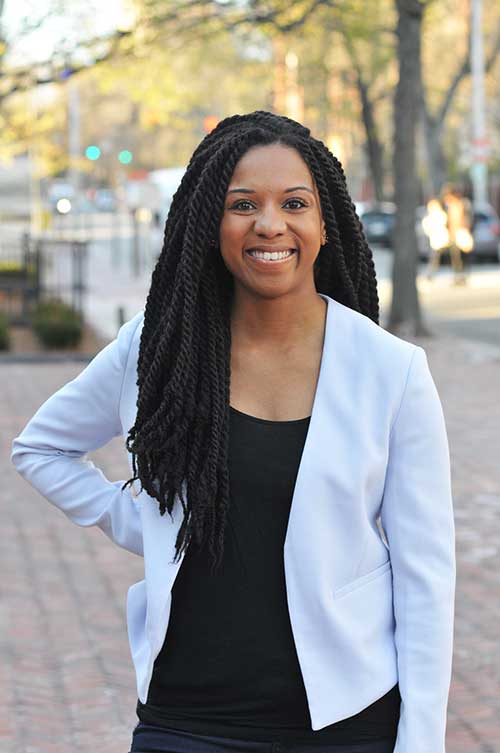 As a physics concentrator, Watson-Daniels immersed herself in scientific studies, performing research in settings that included the Large Hadron Collider in Switzerland and Brookhaven National Laboratory in New York and landing multiple fellowships along the way.
Yet with women of color vastly underrepresented in STEM disciplines, navigating the physics community thrust her into the national conversation about diversity in the sciences. At Brown, she sought mentors from the broader community and found support in the Department of Africana Studies.
"In describing to my advisor what it felt like to be in the physics department, I questioned whether I wanted to be a physics major," she said. Corey Walker, former chair of Africana studies who has since become a college dean in North Carolina, assured Watson-Daniels of her potential.
"He pulled up a paper by a black theoretical physicist named Jim Gates and said: 'You're going to be like him. Don't worry. We can do this.'" she said.
Watson-Daniels — who is originally from a small town outside of St. Louis — says she took up the challenge of analyzing both race and gender in the sciences, ultimately deciding to double-concentrate in Africana studies and physics. She spearheaded efforts seeking increased support for underrepresented students at Brown, while simultaneously building a packed portfolio of research experiences on topics ranging from particle detectors to plasmonic materials.
In her third year, at Brown she founded an initiative called Inertia: Investment in Scientists of Color and partnered with the Undergraduate Council of Students to push for increased support of black students in STEM fields. She served on a variety of committees addressing structural racism in the scientific community and co-organized a group independent study project that examines race and gender in the scientific community. As a member of the varsity women's rugby team, she also managed to squeeze in some time for sports.
Looking ahead, Watson-Daniels will work as an electronic design engineer at Boeing while she defers her start in Harvard's applied physics doctoral program, where she was admitted this year.
For Imbler and Watson-Daniels, their Commencement-day orations will be shaped by the unique sets of experiences they've accumulated during their years on College Hill.
Focusing on the incremental learning that takes place in discovering oneself in college, Imbler's speech is titled "How Do We Want to Become?" Drawing from intellectual exchanges with student activists, professors and poets, Imbler will address how Brown fosters an environment of learning and academic discourse that refines students' role in society.
Using a scientist's lens, Watson-Daniels will deliver a speech titled "Storytelling," in which she offers a careful analysis of how stories can and should be framed to capture the complexity of students' individual and collective experiences. She says her speech will challenge Brown community members to narrate truthful stories that prioritize, above all else, a collective commitment to equality.
To select this year's senior orators, a committee comprised of students, faculty and staff considered a large number of nominees who submitted excerpts of their proposed speeches during the application process. From there, a smaller group of finalists drafted full versions of their speeches and presented to the committee.
This year's entries were a testament to the richness and diversity of the student experience on Brown's campus, according to faculty member Zachary Sng, chair of the Commencement Speakers Committee.
"Jamelle Watson-Daniels and Sabrina Imbler have wonderful stories to share about their time at Brown and compelling reflections on how they might draw on their Brown experience in the years to come," Sng said.