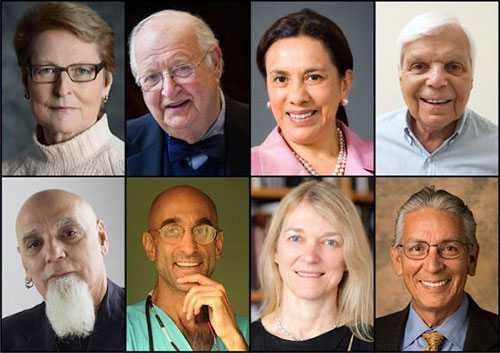 PROVIDENCE, R.I. [Brown University] — At its 248th Commencement on the afternoon of Sunday, May 29, Brown University will confer honorary doctorates on eight candidates who have achieved great distinction in a variety of fields. The candidates include:
Honorary degrees are awarded by the Board of Fellows of the Brown Corporation and are conferred by the University president — in English and in Latin — during Commencement exercises on the College Green. Recipients receive prominent recognition at the ceremony but do not serve as the Commencement speaker — since its earliest days, Brown has reserved that honor for members of the graduating class — though some of the degree recipients will offer public presentations during Commencement Weekend.
Kevin Gover will deliver the Baccalaureate address to the Class of 2016 on Saturday afternoon in the Meeting House of the First Baptist Church in America. With that space reserved for members of the graduating class, the Baccalaureate address will be presented on video screens for family and friends on the College Green, in Sayles Hall and in the Salomon Center for Teaching.
Antonia Hernández and Umberto Crenca will present at Commencement Forums on Saturday, among more than 15 presentations that comprise this year's lineup of what is a decades-old Commencement tradition at Brown. Hernández's forum is titled "Compassionate Leadership," and Crenca will present a forum titled "Arts and Culture: a Means to an End?"
Further details on all Commencement Forums will be posted in the coming weeks at www.brown.edu/about/commencement.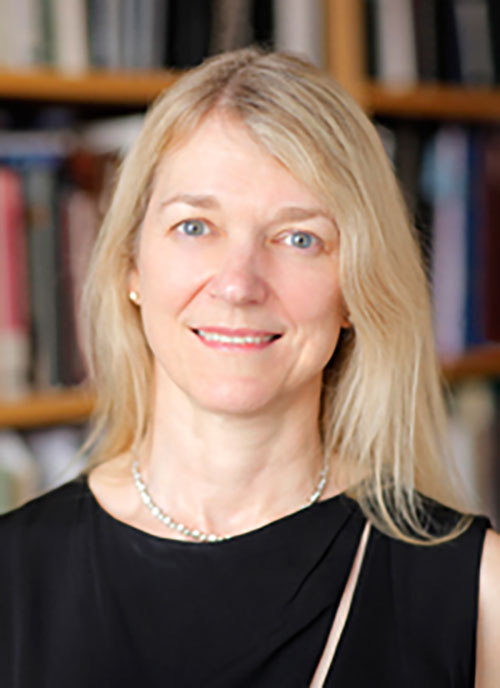 Cornelia Isabella Bargmann
Neurobiologist and brain scientist
Doctor of Science
A renowned neurobiologist, Cornelia Bargmann is best known for her work to identify and understand genes that play a role in neural development and behavior. She is an investigator for the Howard Hughes Medical Institute and serves as Torsten N. Wiesel Professor at Rockefeller University, head of the University's Lulu and Anthony Wang Laboratory of Neural Circuits and Behavior, as well as co-director of the Shelby White and Leon Levy Center for Mind, Brain and Behavior.
The focus of Bargmann's work is a tiny, transparent roundworm named C. elegans, which has become a key model organism for biomedical research on the complexities of the brain. In the course of her investigations, Bargmann has elucidated how the interaction of genes, environment and experience influences behavior. Her work has yielded insights into a broad range of biological mechanisms with important implications for understanding human biology and brain function, including the molecular landmarks that allow the brain to wire up properly during development and the nature of brain activity that is associated with emotional and motivational states.
Bargmann earned a bachelor's degree in biochemistry at the University of Georgia and a Ph.D. in biology from the Massachusetts Institute of Technology, where she helped to identify some of the earliest cancer-related molecular changes in gene and protein structure. She went on to conduct postdoctoral research in the MIT laboratory of Dr. Robert Horvitz, who shared the 2002 Nobel Prize in Medicine.
In 1991, Bargmann joined the University of California, San Francisco, as an assistant professor. She became a professor there in 1998 and moved to Rockefeller University in 2004. A member of the National Academy of Sciences and the American Academy of Arts and Sciences, Bargmann is the recipient of many honors, including a 2012 Kavli Prize in Neuroscience and a 2013 Breakthrough Prize in Life Sciences.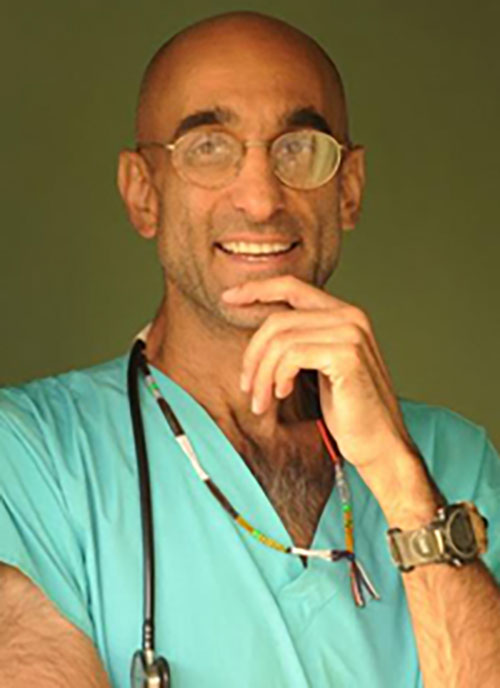 Thomas G. Catena
Medical doctor, humanitarian and TIME magazine most influential person
Doctor of Medical Science
Cited as one of TIME magazine's 100 most influential people of 2015, Thomas G. Catena is the medical director and sole surgeon at Mother of Mercy Hospital in the war-torn Nuba Mountains of central Sudan, a 435-bed institution that is the only surgical hospital in an area with a population close to one million people.
A 1986 graduate of Brown who earned his bachelor's degree in mechanical engineering, Catena excelled both in the classroom and on the football field, winning honors as an Associated Press All-American and All-Ivy League nose guard and becoming a Rhodes scholar candidate. After completing pre-medical studies at Siena College, he entered Duke University School of Medicine in 1988 and proceeded to complete his internship in internal medicine at the U.S. Navy's medical center in San Diego.
After completing his Navy obligation and working in mission hospitals in Kenya, Catena became medical director at Mother of Mercy Hospital, which he helped to establish. On opening day in 2008, he saw more than 200 patients at the hospital, which lies in an area where humanitarian organizations are not allowed to deliver aid.  He has rarely paused from treating patients since then, managing everything from malaria to leprosy to brain surgery.
In addition to the very public honor from TIME in 2015, Catena was awarded the Duke University Medical Alumni Distinguished Alumni Award in October 2014, the Brown University Alumni Association William Rogers Award in 2014, and the National Football Foundation Gold Medal Award in December 2014. In November 2010, Catholic Digest named Catena one of 12 Catholic Heroes for America and the World.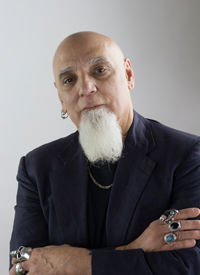 Umberto Crenca
Artist, performer and community leader
Doctor of Fine Arts
Umberto Crenca is an artist and the founder of AS220, an artist-run organization in Providence, Rhode Island, that is committed to providing an unjuried and uncensored forum for the arts. Since launching AS220 in 1985 with an $800 budget and a one-room rental, Crenca has earned the organization a national reputation for its egalitarian, accessible approach to creative community. Each year, the nonprofit serves more than 1,000 artists and is a destination for more than 93,000 exhibition and performance attendees.
As a visual artist, performance artist and musician, Crenca's works and performances have been exhibited globally in galleries and on stages including the Galleria Del Corso in Latina, Italy; La Galeria Matadero in San Juan, Puerto Rico; the Rhode Island School of Design Museum in Providence; the Newport Art Museum in Rhode Island; and the Fringe Festival in Edinburgh, Scotland.
In addition to his accomplishments as an artist, Crenca has been recognized internationally for his work with AS220, sharing best practices with organizations as far away as New Zealand, Taiwan, Ukraine, Estonia and Kuwait. In Providence, he has served on transition boards for the last three mayors of Providence, most recently as co-chair of the economic development transition team for Mayor Jorge Elorza. He served on the Providence School Board from 2005 to 2008 and is currently vice president of the Providence Downtown Improvement District board.
Crenca has received numerous awards, including the Making a Difference Award from the Providence/Warwick Convention and Visitors Bureau; the Rhode Island Foundation's Community Service Award; the Charles B. Willard Professional Achievement Award from Rhode Island College; and the Rhode Island Pell Award for Excellence in the Arts. In 2003, he was the recipient of a scholarship in strategic perspectives in nonprofit management from Harvard Business School; he has also received fellowships from the Rhode Island Foundation and the Pew Civic Entrepreneur Initiative.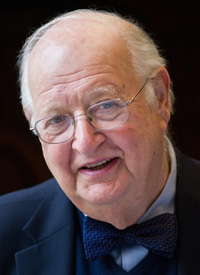 Angus Deaton
Nobel Prize-winning economist
Doctor of Humane Letters
Angus Deaton is Dwight D. Eisenhower Professor of Economics and International Affairs at Princeton University, where he has taught for more than 30 years.
In 2015, he earned the Nobel Prize in Economics for his analysis of consumption, poverty and welfare. In announcing his award, the Royal Swedish Academy of Sciences noted that "to design economic policy that promotes welfare and reduces poverty, we must first understand individual consumption choices. More than anyone else, Angus Deaton has enhanced this understanding."
Deaton's interests include health, development, poverty, inequality and wellbeing, and the work for which he earned the Nobel Prize centered on three topics: how consumers distribute spending among different goods; how much of society's income is spent and how much is saved; and how we can best measure and analyze welfare and poverty. He is the author of five books including, most recently, "The Great Escape: Health, Wealth, and the Origins of Inequality." His current research focuses on the determinants of health in rich and poor countries, as well as on the measurement of poverty in India and around the world.
A native of Edinburgh, Scotland, Deaton earned bachelor's, master's and doctoral degrees from the University of Cambridge. He is a fellow of the British Academy and of the Royal Society of Edinburgh and served as president of the American Economic Association in 2009. He is a fellow of the Econometric Society, a member of the American Philosophical Society and of the National Academy of Sciences. He holds a number of honorary degrees from European universities and in 2012, he won the BBVA Foundation Frontiers of Knowledge Award in recognition of his life's work.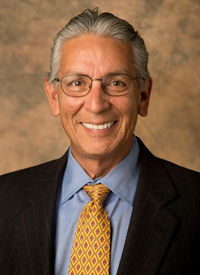 Kevin Gover
Director of the Smithsonian Institution's National Museum of the American Indian
Doctor of Humane Letters
Kevin Gover is the director of the Smithsonian Institution's National Museum of the American Indian and a citizen of the Pawnee Nation of Oklahoma. Born in Oklahoma in 1955, he is the son of civil rights and Indian rights activists Bill and Maggie Gover.
He earned his bachelor's degree in public and international affairs in 1978 from the Woodrow Wilson School at Princeton University. Subsequently, he received a law degree in 1981 from the University of New Mexico College of Law and began a legal career first in Washington and then at Gover, Stetson & Williams in Albuquerque, New Mexico, which he founded in 1986. Gover's practice areas included federal Indian law, commercial transactions, environmental and administrative law and legislative affairs.
In 1997, President Clinton nominated Gover to serve as assistant secretary for Indian affairs in the U.S. Department of the Interior. He served in that capacity until January 2001 and as the senior executive for the Bureau of Indian Affairs (BIA), he won praise for his efforts to rebuild long-neglected Indian schools and expand tribal and BIA police forces throughout the country. His tenure as assistant secretary is perhaps best known for his apology to Native American people for the historical conduct of the BIA.
In 2003, he joined the faculty at the Sandra Day O'Connor College of Law at Arizona State University and served on the faculty of the university's Indian Legal Program, one of the largest such programs in the country. Since his 2007 appointment as director of the National Museum of the American Indian, the museum has opened a number of critically acclaimed exhibitions, launched an online platform to provide digital access to one of the world's most expansive collectives of Native artifacts and opened an activity center focused on providing a dynamic learning space for young visitors.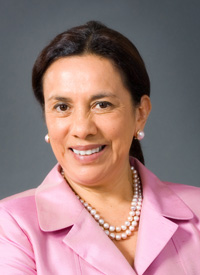 Antonia Hernández
Social justice champion and nonprofit leader
Doctor of Humane Letters
Nationally regarded for a four-decade career in social justice, a deep expertise in philanthropy and the nonprofit sector, and a lifelong devotion to underserved communities in Los Angeles County and beyond, Antonia Hernández joined the California Community Foundation as president and chief executive officer in 2004. Established in 1915, the foundation is one of the largest and most active philanthropic organizations in Southern California, with assets of more than $1.4 billion. In partnership with its nearly 1,600 individual, family and corporate donors, the foundation supports nonprofit organizations and public institutions with funds for health and human services, affordable housing, early childhood education, community arts and culture and other areas of need.
Previously, Hernández served as president and general counsel of the Mexican American Legal Defense and Educational Fund (MALDEF), a national nonprofit litigation and advocacy organization dedicated to protecting the civil rights of the nation's Latinos through the legal system, community education, and research and policy initiatives. She began her legal career as a staff attorney with the Los Angeles Center for Law and Justice and worked as counsel to the U.S. Senate Committee on the Judiciary before joining MALDEF in 1981 as regional counsel in Washington, D.C.
Hernández is a member of the boards of directors of the American Automobile Association, the Automobile Club of Southern California, Council of Foundations, Center on Budget and Policy Priorities, Council on Foundations, Forest Lawn Memorial-Park Association, Grameen America and the Colonial Williamsburg Foundation. She currently serves on advisory boards and committees including the Commission on Presidential Debates, the JFK Library Foundation Profile in Courage Award Committee and UCLA Board of Advisors, among others.
She is a member of the State Bar of California, District of Columbia Bar, American Bar Association and the Mexican American Bar Association of Los Angeles, and a fellow of the American Law Institute. Hernández earned her B.A. in history at UCLA in 1970 and J.D. at the UCLA School of Law in 1974. She is the mother of three Brown University graduates.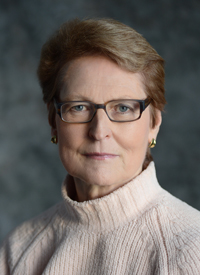 Jean Elizabeth Howard
Teacher, scholar and Shakespeare expert
Doctor of Humane Letters
Jean E. Howard is George Delacorte Professor in the Humanities at Columbia University where since 1987 she has taught early modern English literature, Shakespeare, feminist studies and theater history, including modern and contemporary playwrights. One of the first scholars to examine early modern drama through a feminist lens, she has been interested throughout her career in the political dimensions of literary works, particularly how they engage with and contest normative ideas of gender or race.
A prolific scholar, Howard has authored more than 50 essays and five books. In addition, Howard is one of the co-editors of The Norton Shakespeare, often cited as the most used teaching edition of Shakespeare in the world. She has been the recipient of Guggenheim, American Council of Learned Societies and National Endowment for the Humanities fellowships and Huntington, Folger and Newberry library fellowships. As a teacher, Howard has won awards both at Syracuse University, where she started her career, and at Columbia, for the teaching and mentoring of graduate students.
A 1970 graduate of Brown who earned a Ph.D. from Yale in 1975, Howard served as a member of the Board of Trustees of the Brown Corporation from 1974 to 1981, leading the Committee on the Status of Women, which undertook a study of the effects of coeducation on the educational experience of women at Brown. More recently, she was chair of the Advisory Council on Diversity, which has actively been involved in developing Brown's agenda for diversity and inclusion. She currently chairs the Pembroke Center Associates Council, where she continues her lifelong commitment to supporting research and teaching on women, gender and sexuality.
Throughout her career, Howard has combined scholarship and teaching with administrative service at her home institutions and elsewhere. A past president of the Shakespeare Association of America and an active member of many committees of the Modern Language Association, she currently serves as a senator for the National Phi Beta Kappa organization and as chair of its visiting scholar committee. Among her many administrative positions at Columbia, she was the university's first vice provost for diversity initiatives.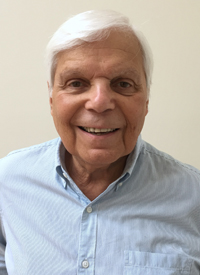 Charles M. Rosenthal​
Business executive and civic leader
Doctor of Humane Letters
The father of two Brown graduates, Charles M. Rosenthal was a member of the Board of Trustees of the Brown Corporation from 1992 through 2007, serving on the Advisory and Executive Committee, the Investment Committee and as chair of the Audit Committee. He is now a member of the Emeriti Executive Committee of the Corporation.
Rosenthal earned his bachelor's degree from Colgate University in 1957, graduating with a commission as a second lieutenant in the U.S. Air Force. He was posted to the Armed Forces Courier Service station in London, where he served as a courier for three years. Upon returning to the U.S. in 1960, he joined the Federal Reserve Bank of New York. In 1974, he joined First Manhattan Co., where he continues to serve as senior managing director and portfolio manager.
In addition, Rosenthal is a trustee and vice chairman of the board of the Marine Biological Laboratory in Woods Hole, Massachusetts, and a trustee of Carnegie Hall in New York, where he serves on the Investment Committee and Ensemble ACJW, a joint program of the Julliard School and Carnegie Hall that supports young professional musicians building careers as performers and teachers.
At Brown, Rosenthal has been a longtime supporter in advancing the University's partnership with the Marine Biological Laboratory, a joint effort to generate new research collaborations, strengthen graduate education partnership and enrich academic offerings across the two institutions.