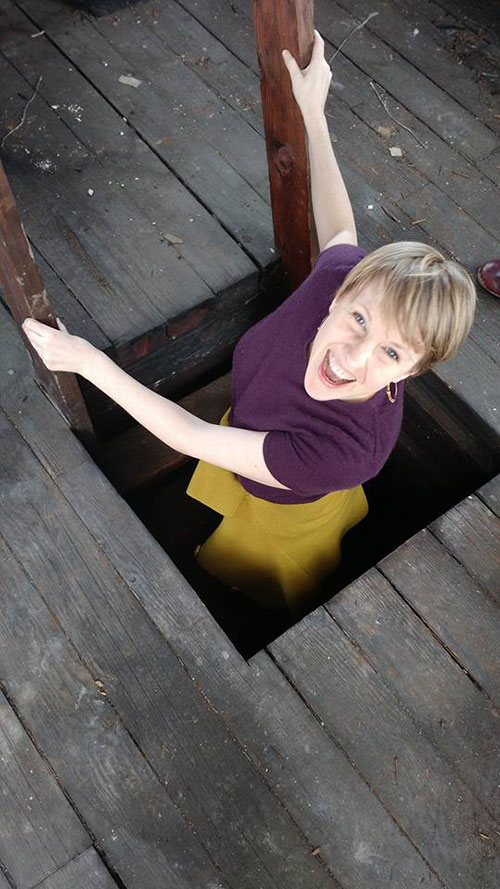 PROVIDENCE, R.I. [Brown University] — Brown University's Swearer Center for Public Service has selected the 2016 recipients for its second annual Embark Fellowship — graduate student Caroline Stevens from the public humanities program and graduate student Bella Okiddy and senior Richard Park from biomedical engineering.
The Embark Fellowship was created in 2015 by the Social Innovation Initiative at Brown's Swearer Center for Public Service – with additional funding from the Brown Entrepreneurship Program and its alumni advisory board – to support graduating students in launching business ventures with a strong potential for social impact. It is designed to not only help their ventures gain traction, but to encourage the Brown alumni community to support new graduates in the field. The Fellowship provides a combination of direct financial support, structured opportunities for fundraising, access to a network of professional services and connections to an alumni community of innovators.
Earlier this month, this year's fellows launched crowdfunding campaigns to raise $40,000 from the Brown community and beyond over the course of the next month. If the fellows are successful, they will receive matching grants from the Embark Fellowship; these funds are intended to allow the fellows to work on their ventures full time after graduation. In 2015, the inaugural cohort of Embark Fellows collectively raised $107,000 in their crowdfunding campaigns, far surpassing their $55,000 goal. Two of the 2015 ventures launched through the fellowship program, Imperfect Produce and Beat the Streets Providence, are already self-sustaining.
"We have found that often, the students who are able to work on their ventures full time upon graduation are the ones who have the family and personal resources to support them financially," said Alan Harlam, director of innovation and social entrepreneurship at the Swearer Center. "We are leveling the playing field by helping ensure that the ventures with the strongest potential are the ones who receive this high level of support"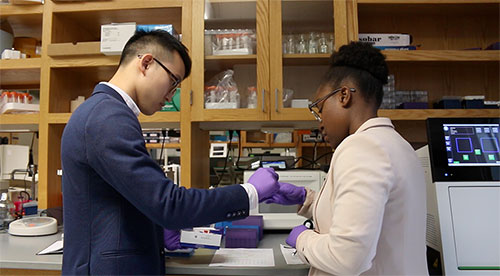 Stevens, who is completing her master's in public humanities, is launching Doors Open Rhode Island, a nonprofit that will connect Rhode Island residents and tourists to interesting places in the state that are relatively unknown or difficult to access — North America's largest collection of fresco paintings at Woonsocket's St. Ann Arts and Cultural Center, for example, or the miniature replica of Angkor Wat at the Wat Dhamagosnaram Buddhist Temple in Cranston. A series of year-round public programs that allow the public to explore these places will culminate in an annual free, weekend festival. By opening the doors to locations in the Ocean State's backyard that are normally inaccessible or hidden, Stevens hopes to engage the community, inspire exploration, boost tourism and promote civic pride.
"Getting this special access fosters a greater sense of pride and connectedness to where we live," Stevens said.
Technologies Against Assault is the brainchild of Okiddy and Park; Okiddy is completing a master's degree in biomedical engineering, and Park is a senior concentrating in the same field. The company will produce sexual assault kits and forensic lab kits with technology capable of reducing the entire results reporting process from months and years to just weeks. Current turnaround time for these tests ranges from three months to a year; by creating kits that will more quickly confirm and validate survivor experiences, they aim to facilitate an environment in which more survivors feel empowered to report their assaults.
"I'm working toward a future where, if a survivor decides to report their assault, the forensic results of their kit are available to them within the week," Park said, "and where there is an advocate available to talk them through the results.
Okiddy hopes the impact will be global.
"Five years from now, I envision the company in multiple states as well as back in my home country, Kenya, working to create a new culture around sexual assault reporting," she said.
Additional details on the ventures supported through this year's Embark Fellowship can be found on the Swearer Center website.