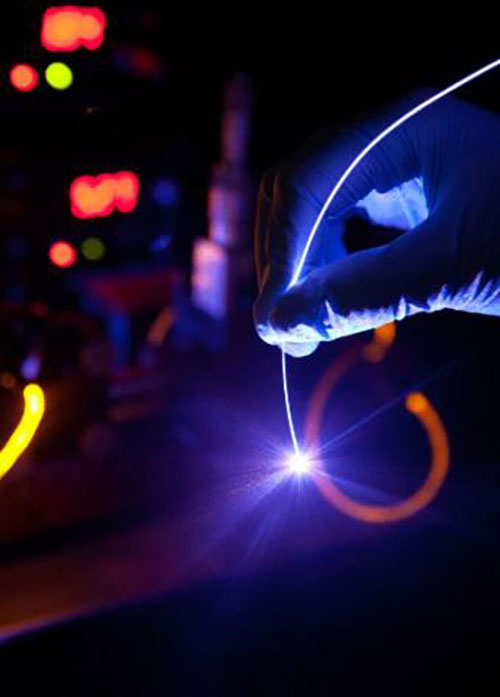 PROVIDENCE, R.I. [Brown University] — Brown University has launched a new Executive Master in Science and Technology Leadership (EMSTL) program, which is currently accepting applications for enrollment beginning in March 2017.
The School of Professional Studies program will prepare professionals in engineering, science and technology to be industry leaders who drive growth and innovation in today's complex, rapidly evolving global markets.
"As scientific and technological innovation reshapes the global economy, industry professionals need to go beyond their traditional technical or engineering training," said Anubhav Tripathi, professor of engineering and EMSTL's executive academic director. "EMSTL will prepare them to accelerate their careers, broaden their impact and propel their businesses forward."
The 16-month program of accelerated study aims to attract highly accomplished professionals with five to 15 years of experience in technical fields. Key themes include leadership development and communication, strategic thinking and decision making, global value creation and innovation. Students will develop a humanities-inspired approach to leadership by leveraging a dynamic, innovative and impactful executive program, organizers say.
EMSTL's leadership team spans industry and academia. As professor of engineering and medical science, Tripathi leads a research group that develops new pathogen diagnostic platforms and consults with Perkin Elmer and other corporations. Prior to joining EMSTL, Tripathi served for seven years as co-director of Brown's Center for Biomedical Engineering.
Program director Sandra Smith has 20 years of experience as a business leader and strategy consultant bringing new products and services to market for Fortune 500 companies. Starting her career as an engineer at Bell Canada, Smith moved to the Boston Consulting Group in San Francisco as a project leader working on growth strategies with senior executives at HP, Agilent, Seagate, and other technology companies. Later, at Charles Schwab, Smith launched and managed solutions for their largest customer segment while overseeing technology platform development, marketing, sales, operations and other functional areas.
"We are thrilled to have a distinguished group of award-winning faculty, corporate executives and top university leaders shaping the program and setting a new standard of leadership development for science and technology professionals," Smith said. "If you are an accomplished professional working in science, engineering or technology looking to accelerate your career, this program is the perfect fit."