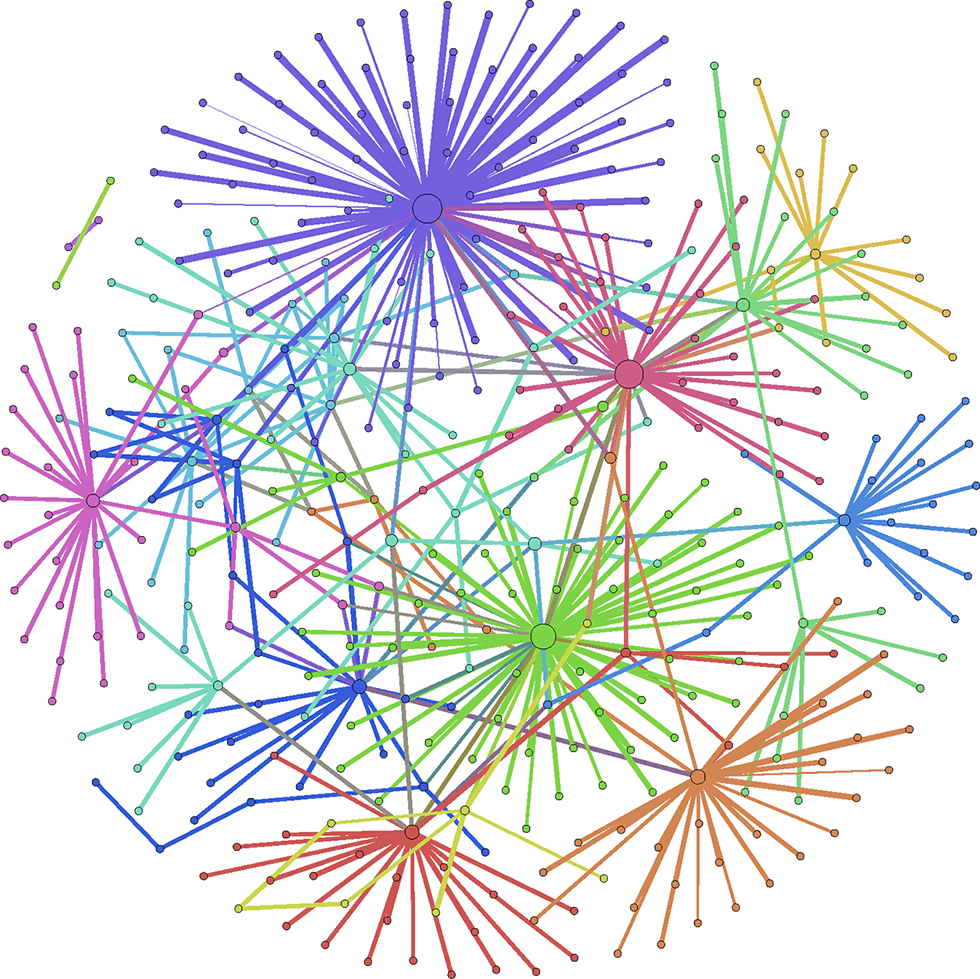 PROVIDENCE, R.I. [Brown University] —With a new grant from the National Institutes of Health, Brown University University Assistant Professor of Biostatistics
Xi Luo and collaborators plan to tackle a big-data problem with complexities measured in the trillions — how the brain's network connectivity makes it so good at information processing.
"This project will help us understand how brain networks with trillions of potential connections are wired and how such complex networks process external information and enable decision-making," Luo said. "It will advance fundamental understanding of the brain as a large-scale and complete system, which will lead to the capability to discover therapeutic and pharmacological targets for treating neurological and psychiatric disorders."
The grant will provide more than $1.2 million over three years from the Obama administration's BRAIN Initiative.
Working with co-investigators Professor Brian Caffo of Johns Hopkins University and Associate Professor Dr. Chiang-shan Li of Yale University, Luo will develop new machine-learning methods — such as statistical models and optimization algorithms — that can help analyze data gleaned from brain imaging studies. The team hopes to improve upon current analytical tools that are mostly small-scale statistical models.
Luo said he also hopes the project's outcomes will yield tools that can be applied to other big-data problems in biomedicine.
The grant to support Luo's work marks the second BRAIN Initiative award to Brown this fall. In September, Associate Professor of Neuroscience Stephanie Jones received notice that she will lead a $1.6 million, three-year BRAIN award to develop software that researchers and clinicians can use to understand the neural origin of brainwave data, such as from EEGs and other measurements.
Deep-brain stimulation for OCD
Meanwhile, Assistant Professor of Engineering David Borton is the co-principal investigator on a third, $7.5 million, five-year grant from the initiative. Led by Baylor University psychiatry and behavioral services department chair Dr. Wayne Goodman, the team will develop a new generation of deep-brain stimulation technology to help patients with difficult-to-treat obsessive compulsive disorder.
"We're exploring ways of making deep-brain simulation more adaptive and more responsive for people with neuropsychiatric disorders like OCD," Borton said. "In OCD, objects in the environment or a person's emotional state can trigger episodic compulsions and distress. What we want to do is detect those stress states and dynamically titrate stimulation at those times. Meanwhile, we want to be able to reduce stimulation when it's not needed in order to reduce side effects associated with treatment. While huge challenges remain, we think this is an exciting direction to transition deep-brain simulation into a responsive and specific therapy option."
All three faculty members are affiliated with the Brown Institute for Brain Science.