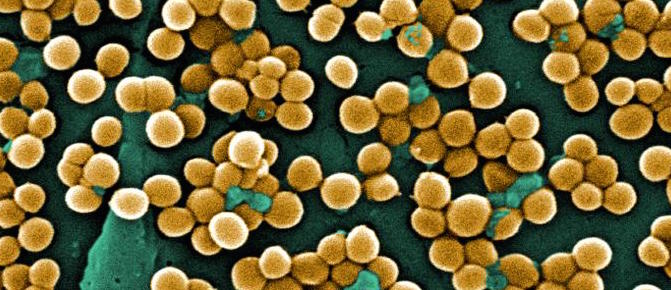 PROVIDENCE, R.I. [Brown University] — A research center in the Brown University School of Public Health was awarded a five-year contract, known as an Indefinite Delivery, Indefinite Quantity (IDIQ), with the U.S. Centers for Disease Control and Prevention to bid on projects related to health care-acquired infection research and implementation.In the first project awarded under the contract, a team will implement CDC's Core Elements of Antibiotic Stewardship for Nursing Homes in a network of about 50 nursing homes across the country.
"Antibiotic stewardship involves putting into place practices to improve the appropriate use of antibiotics, with the goal of reducing microbial resistance and the spread of infections caused by multidrug-resistant organisms," said Rosa Baier, associate director of the Center for Long-Term Care Quality & Innovation (Q&I Center) and leader of the IDIQ contract.
"Although hospital systems have infectious disease specialists and infectious disease trained pharmacists involved in stewardship programs, that kind of expertise is rare in the nursing home setting, which has very different staffing and infrastructure."
Dr. Stefan Gravenstein, adjunct professor of medicine and of health services, policy and practice at Brown and a professor of medicine at Case Western Reserve University, will direct the three-year task order. Baier said the award carries just under $500,000 in the first year and a total of $2.7 million when successfully completed.
"The Q&I Center is an academic-provider partnership charged with testing and spreading interventions that improve care in nursing homes," Baier said. "Using the center's infrastructure, we'll be working with two multi-state nursing home corporations to collect baseline information about their stewardship practices in year one and then pilot and spread interventions based on the core elements in years two and three."
Nursing homes are interested in protecting vulnerable older adult residents and are looking for best practices, said Gravenstein, a geriatrician and medical director whose research centers on infectious disease and quality issues.
"CDC's core elements include guidelines related to leadership, measurement, and other policies and practices necessary for a robust program," he said. "Our project will help the CDC to translate these guidelines into practice in a way that is feasible and realistic given the real-world constraints that nursing homes face, and give other nursing homes a roadmap to follow."
Brown is one of the first institutions to participate in both research and implementation related to improving infection control in nursing homes, Baier said.
Brown's master contract team comprises 22 investigators across several public and private institutions around the country with skills related to nursing home implementations and preventing infection. The task order team is composed of nine investigators.