PROVIDENCE, R.I. [Brown University] — Only two kinds of events could bring together this many disaster medicine experts at once. Happily, this week it's a conference at the Warren Alpert Medical School of Brown University — not an actual disaster.
When the third annual meeting of the New England Society of Disaster Medicine kicks off on Dec. 1, Dr. Selim Suner will welcome colleagues from Brown, Harvard, the University of Massachusetts and other institutions for a day of talks on topics such as Ebola, bioterror and the importance of simulations in improving preparedness.
Suner, a professor of emergency medicine, surgery and engineering at Brown, is one of the group's founders and has deployed to help in disasters such as the Sept. 11 attacks and Hurricane Katrina.
In anticipation of this week's event, he shared his insights about what's on the mind of the region's disaster medicine experts and the key role academic study plays in keeping us all safer in a crisis.
What are the hot topics in disaster medicine in New England?
We're particularly concerned about hurricanes, winter storms causing prolonged power outages, emerging infections and pandemics, active shooter incidents and terrorism. Unplanned information technology downtimes and cyber attacks are also emerging threats we are discussing.
Disasters, with their urgency and chaos, seem like an inhospitable set of conditions for careful study. What is the role of academics in disaster medicine?
While it is difficult to apply the scientific method to study disasters — the gold standard being the double-blind, randomized, placebo-controlled clinical trial — it is imperative to utilize proper processes to study disaster epidemiology and response. The U.S. spends a lot of money on disaster response recovery; less so on preparedness. We need to understand the epidemiology of illness and injury during disasters in order to prepare more effectively, and we need to know what works in terms of disaster response to allocate scarce resources more efficiently.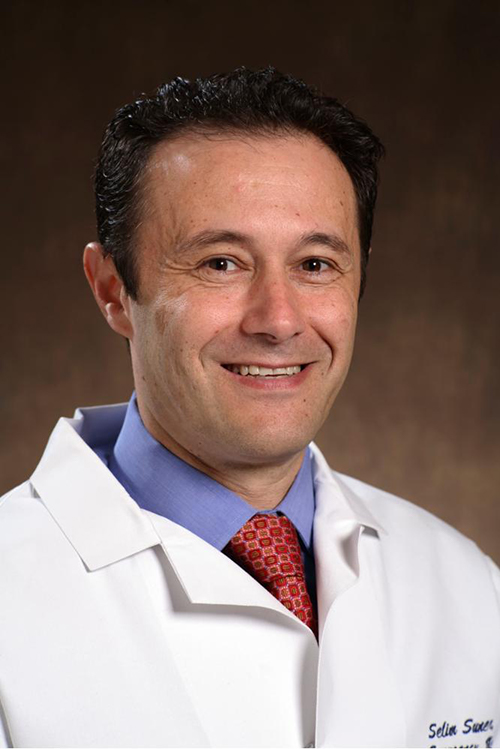 So far, most studies have been retrospective reviews of past disasters and response. The data in these studies are mostly low quality, and the retrospective methodology leads to biases and problems with validity. Simulation and exercises are used often to study certain aspects of response or preparedness or how specific events can be best managed. But these scenario-based mock events are never a substitute for true events.
As a group of academicians and also disaster response experts with field experience, the New England Society of Disaster Medicine has the goal of bridging the gap between academics and field response. This evolution is somewhat akin to emergency medical services research, which has a history slightly longer than disaster medicine.
What are some of the highlights of the conference this week?
Our focus will be on humanitarian disaster assistance. We will discuss the role of medical simulation in disaster medicine education and research and have presentations from trainees. There will also be a "Jeopardy" themed competition.
Tell us about the society. How does its existence help you as a physician and a researcher working in Rhode Island?
The society was first formed in 2014 as a collaboration of Brown University, Harvard (Beth Israel Deaconess Medical Center) and University of Massachusetts Worcester disaster medicine programs. We expanded to include Massachusetts General Hospital this year. The goal is collaboration among the programs for education —we all have active fellowship training programs — and response. There are thoughts of future directions in terms of a research agenda and perhaps the establishment of a scientific journal.
Because the disaster medicine community is small and funding sources scarce, pooling resources is beneficial to all programs. Also, disaster research requires a strong infrastructure and collaborative efforts.
Are there lessons and studies from disaster medicine that help to inform patient treatment in more isolated emergency cases?
As clinicians, we use our experiences to guide patient care in the emergency department. Having taken care of patients in austere conditions with limited resources during disaster response operations, one gains confidence and flexibility to practice everyday emergency medical care. Also, working after specific disasters gives us experience and knowledge in taking care of medical conditions that are not frequently seen in the emergency department — from blast injuries and severe burns to crush injuries and certain infectious diseases, such as Ebola.