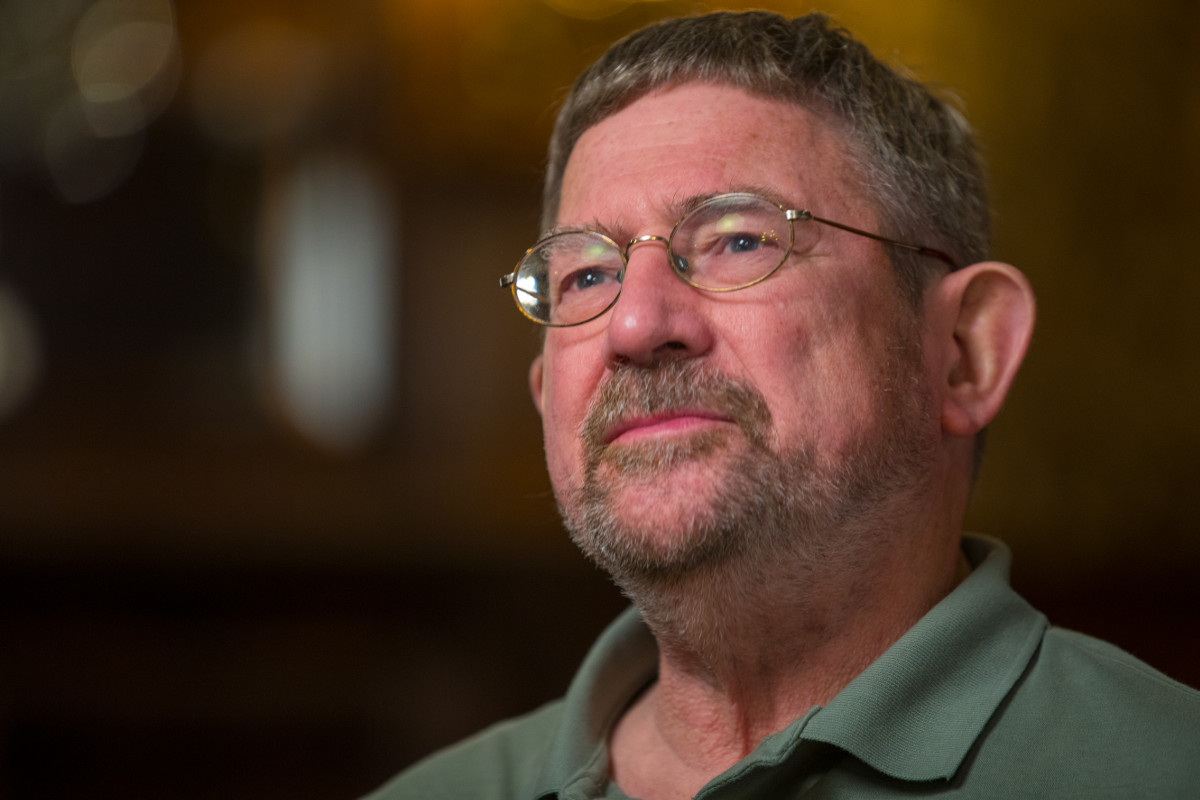 PROVIDENCE, R.I. [Brown University] — Brown physicist Michael Kosterlitz was among four newly minted American Nobel Laureates who met with President Obama in the Oval Office on Wednesday, Nov. 30, to receive the president's congratulations on their award-winning discoveries and the "extraordinary honor" of receiving the Nobel Prize.
Kosterlitz shares the 2016 Nobel Prize in Physics with David Thouless and Duncan Haldane for their work in explaining topologic phase transitions and exotic states of matter. Kosterlitz and Haldane joined J. Francis Stoddard, winner of the prize in chemistry, and Oliver Hart, winner of the prize in economics, for the White House visit. The opportunity was part of a daylong celebration of the laureates who live and work in the U.S. hosted by the Swedish Embassy in Washington.
The work of the Nobel winners "is going to result in progress, some of which we can't anticipate yet, but will lead to new products, new materials, new technologies," Obama said. "And, most importantly, the work that these gentlemen have done are going to inspire whole a new generation of scholars and scientists and researchers so that we know that this will continue into future generations."
The President lauded the laureates as examples of American innovation.
"We are incredibly proud of them," Obama said. "It's just a reminder that one of the things that makes America unique is our ability to attract talent from all around the world to study at some of our greatest universities."
Kosterlitz will travel to Stockholm next week for a series of celebrations culminating in the awarding of his Nobel medal on Saturday, Dec. 10. A complete list of Nobel Week events can be found at www.nobelprize.org/events/calendar/2016-official-nobel-week-program.html.