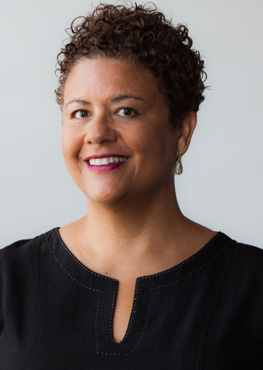 PROVIDENCE, R.I. [Brown University] — On April 23, 1967 — 50 years ago this spring — the Rev. Martin Luther King Jr. visited Brown and delivered an impassioned plea against the Vietnam War to a packed Sayles Hall during Spring Weekend.
At the invitation of longtime University Chaplain Charles A. Baldwin, Dr. King addressed the war, poverty and racial injustice, according to reports from the Brown Daily Herald. Less than one year before his assassination in Memphis, his second visit to College Hill would prove to be his last.
According to news coverage of the speech, Dr. King said the war was diverting the nation's attention from economic disparity and racial injustice at home. "He termed the current war in Southeast Asia a 'bloody, tragic, costly, futile war that can destroy the soul of America,' and declared, 'if America dies, the autopsy may well read 'Vietnam,'" the BDH reported.
Class of 1968 graduate Bob Cohen, who had reported on the Selma march in 1965 for the BDH and attended Dr. King's address at Brown in 1967, called his remarks controversial and radical and recalled that the majority of students on campus were not, in fact, anti-war.
"King had broken with President Johnson and the consensus of the national Democratic party," Cohen said, and he also tied poverty to the ongoing war. "There were certainly prominent people who would not have liked that speech."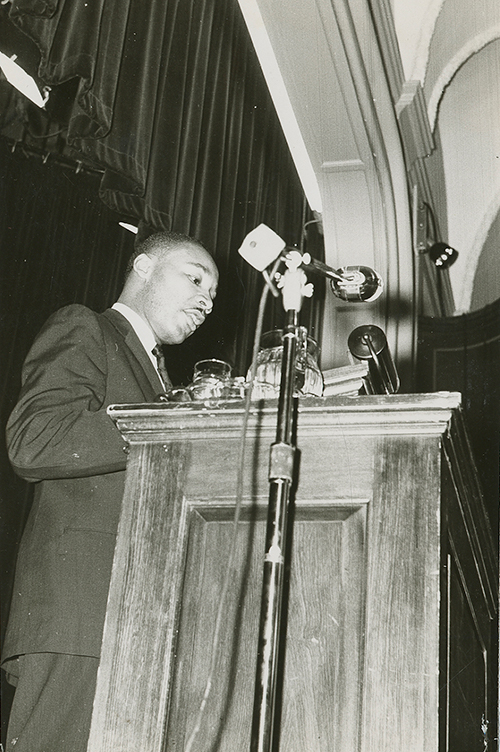 It was not the first time Dr. King sparked dialogue at Brown. The civil rights activist delivered two speeches at Brown in November 1960, according to the Pembroke Record, imploring students to combat prejudice and hatred with peace and joy.
"We will wear you down by the Negro's capacity to suffer," Dr. King reportedly said in an Alumnae Hall speech.
During that two-day visit, Dr. King spoke with student groups and took a particular interest in the University's Lincolniana collection, which contains more than 30,000 artifacts of or about Abraham Lincoln. Even today, visitors to the John Hay Library at Brown are pointed toward a worn-down book flipped open to the page where Dr. King left his signature. 
This year, as it has each year since 1996, Brown will honor Dr. King's legacy through the Martin Luther King Jr. Lecture series. Keynote speaker Elizabeth Alexander — a poet, essayist and faculty member at Columbia — will speak at 5:30 p.m. on Thursday, Feb. 2, in Pembroke Hall, Room 305. 
The following photographs depict Dr. King's signature in the John Hay Library along with archived images from his 1960 visit to Brown: