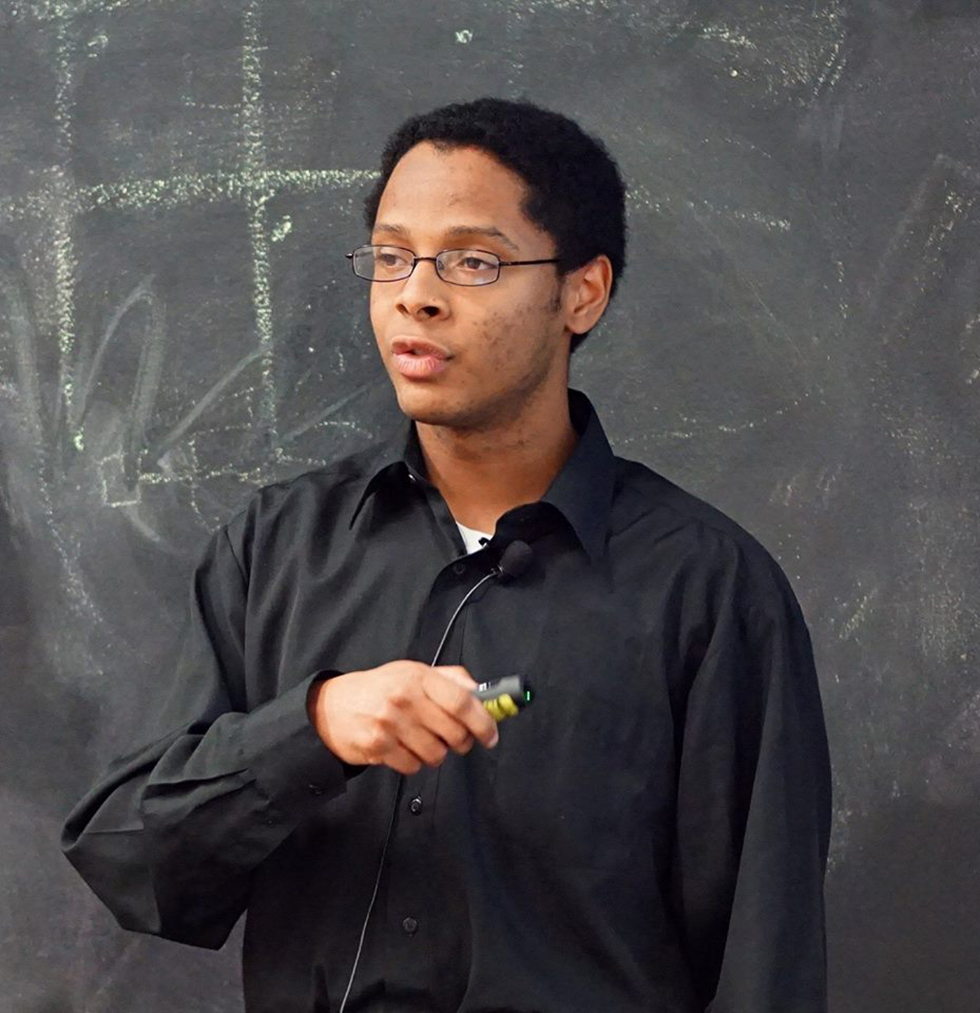 PROVIDENCE, R.I. [Brown University] — Late last month, Brown undergraduate Jovan Nelson got a surprising text message in the middle of the night from a friend and fellow physics concentrator, Sarah Blunt.
Blunt had just learned the she had won a prestigious National Science Foundation Graduate Research Fellowship, which will provide tuition support and a healthy stipend when she heads to grad school after Brown. She texted Nelson and Amy Butcher, another physics student, because she saw their names on the winner's list, too.
"The text said something like, 'Congratulations, you got the NSF grant!'" Nelson said. "I couldn't believe it. It was the middle of the night and I thought I was just tired, so I put my phone down and went back to sleep. Then the next day I opened my email and saw that I actually got it, which is really exciting."
Blunt, Butcher and Nelson are among five current undergraduates — along with engineering student Sarah Cowles and applied math concentrator Kimberly Truong — who won the award this year. Three current graduate students — Bianca Brown, Yordano Jimenez (both in ecology and evolutionary biology) and Helena Liu (engineering) — also received awards this year, as well as 23 recent Brown graduates who are enrolled in grad schools elsewhere.
"The NSF Graduate Research Fellowships are among the most competitive and prestigious fellowships that a student can win," said Andrew Campbell, dean of the graduate school at Brown. "It's a real mark of distinction, and our students join a very select group in winning this award."
The awards provide a stipend of $34,000 per year for three years as well as tuition support up to $12,000 per year.
Research opportunities
Cowles, who plans to pursue a Ph.D. at MIT in chemical engineering with a focus in drug delivery and protein engineering, said that the opportunities she had at Brown to do research as an undergraduate were key to her winning the award.
"I have been very involved in undergraduate research and greatly appreciate the help I have received from my mentors, both graduate students and professors alike," she said.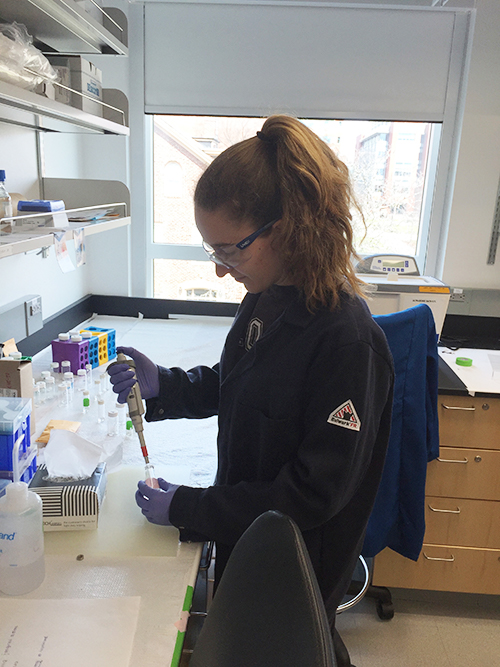 Cowles credits in particular Anita Shukla, an assistant professor in the School of Engineering. In Shukla's lab, Cowles worked on the development of a new antifungal drug delivery system. That experience informed the path she hopes to take in grad school.
Blunt and Nelson also took advantage of research opportunities as undergraduates. Working with Meenakshi Narain, a professor and leading particle physicist, Nelson had a chance to participate in a particle-hunting experiment at the Large Hadron Collider in Switzerland. Blunt worked with the Gemini Planet Imager team, an international collaboration to find planets outside our solar system. Both plan to pursue doctorates in physics.
In addition to research opportunities, Blunt and Nelson said that co-curricular activities made available by Brown were important to winning the fellowship. Both students worked with Brown Science Prep, a student-led mentoring and education program for science-interested high school students in the Providence area. NSF looks favorably on activities that have an impact on the broader community.
"Brown Science Prep was a big part of my application," Blunt said. "Brown offers a lot of flexibility to participate in extracurricular activities, and I think that freedom is really important."
Charting their own paths
Blunt says that one of the main reasons the fellowship is important for her is that it allows her plenty of freedom in her graduate research. Her funding isn't tied to one particular graduate advisor, which gives her more autonomy to choose her own path.
"That's nice for me because I don't want to work with just one person in grad school," she said. "I'd love to do a project where I could have several advisors and I could be the lead person."
Cowles agrees. She said she's happy to have the freedom to "create a graduate school thesis project based on my interests and passions without having to worry as much about funding sources."
And for all the students, the award gives a big boost to their nascent academic careers.
"I am so thankful for this opportunity as an emerging scientist and look forward to continuing my studies this upcoming fall," Cowles said. "From mentoring and teaching students, to contributing to advances in protein therapeutics, I hope to make a difference in both my field and in the lives of future scientists."