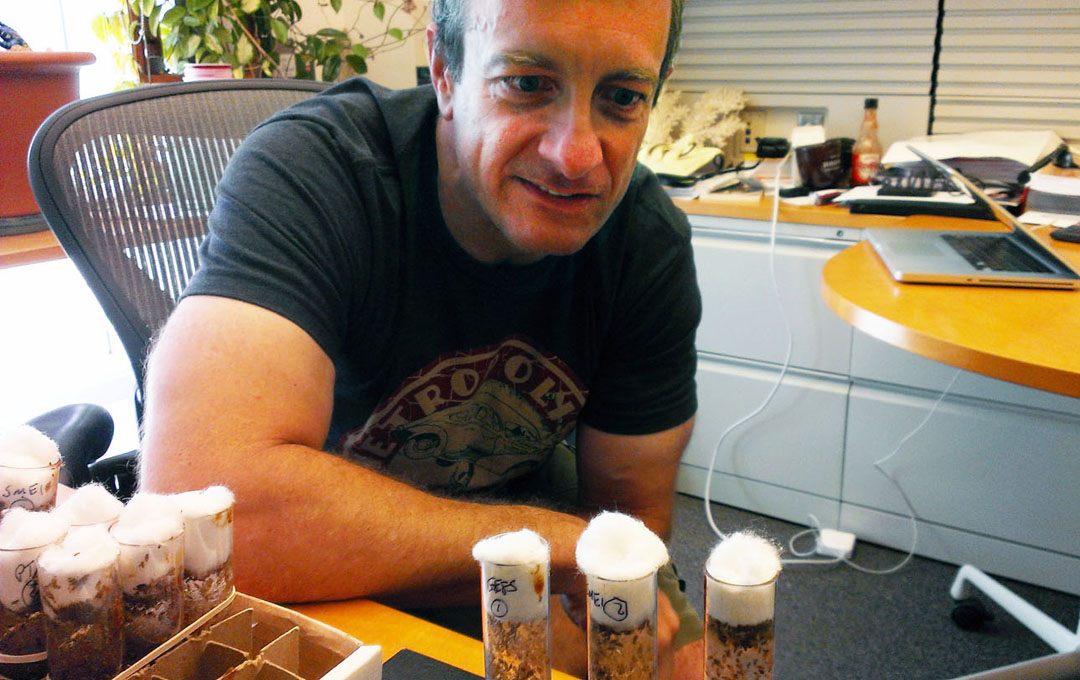 PROVIDENCE, R.I. [Brown University] —Often what's needed to turn biomedical advances in the lab into innovations that reach patients through the marketplace is a proof-of-concept stage of funding that allows researchers to explore, develop and demonstrate the value of their ideas for potential investors and industry partners. To guide more of Brown's research toward commercialization, the University has launched a new program, the Brown Biomedical Innovation Fund, and announced the first two grants.
Launched and implemented in partnership with Brown's Technology Ventures Office, the fund is the first program of Brown Biomedical Innovations, Inc., created by Dr. Jack A. Elias, dean of medicine and biologic sciences, as part of a strategic plan to enhance Brown's approach to translational research — the practice of ensuring that breakthroughs in basic research reach the point where they can make a meaningful medical difference for patients, and that urgent scientific questions identified in the clinic or among patient populations become research priorities in the lab.
"Through this new innovation fund, we can help our teams of researchers advance promising discoveries toward marketable technologies so that they can realize their full potential," Elias said. "Moreover, this targeted program creates an environment that fosters faculty enterprise and provides real-life scientific and entrepreneurial experience to our students."
The new fund is supported by gifts from two donor couples: Brown parents Wes and Lynn Edens, and alumni and parents Drs. Mark and Recia Kott Blumenkranz.
Earlier this year, the University called for faculty members to apply for the first Biomedical Innovation Fund grants of up to $100,000 each. A committee reviewed the proposals and decided upon the two winning projects. The members of the review panel are venture capitalists Amir Nashat of Polaris, David Donabedian of the Longwood Fund, Gaye Bok of Excel Venture Management, Rich Horan of Slater Technology Partners and Gregory D. Jay, professor of emergency medicine and engineering.
Two technologies
One technology could help doctors diagnose a tragic and increasingly common condition among newborns: Neonatal Abstinence Syndrome (NAS), or the withdrawal symptoms that accompany some babies born to a mother with an opioid addiction, such as to prescription pain medications. Babies with NAS have a characteristic cry but measuring it has been, until now, a subjective task. Developed by psychiatry and human behavior and pediatric faculty members Barry Lester and Stephen Sheinkopf and Professor of Engineering Harry Silverman, a computer algorithm that analyzes baby cries could make diagnosis more systematic and reliable.
"This proof-of-concept project will enable us to collect data that would attract potential investors in the development of an automated, hand held 'iPhone-like' device," they wrote in their application.
The other technology is a fruit fly, or Drosophila, model of the devastating neurodegenerative disease amyloid lateral sclerosis. The lab of Robert Reenan, professor of biology, has engineered ALS-causing genetic mutations in the flies and used that to discover further mutations in a "suppressor gene" that mitigates the harmful effects of the disease. The team will use that information to guide a search for "small molecule" compounds that can pharmacologically achieve similarly beneficial effects in the ALS flies.
"These suppressor mutations identify a class of conserved human gene counterparts as potential drug targets of relevance in neurodegenerative disorders such as ALS and dementia," Reenan wrote. "In this grant, we will engineer Drosophila expressing proteins from these human gene counterparts and using a powerful 'humanized' model approach, we will interrogate the system using existing small molecules to identify 'hits'."
Katherine Gordon, managing director of Brown's Technology Ventures Office, said the fund will help these projects and future ones overcome a gap that could otherwise leave them unready for licensing or commercialization.  
"We are excited to launch this new proof-of-concept program to support pivotal studies in the so-called 'development gap'," Gordon said. "Our thanks go out to our donors and the review committee for their support of this important program."