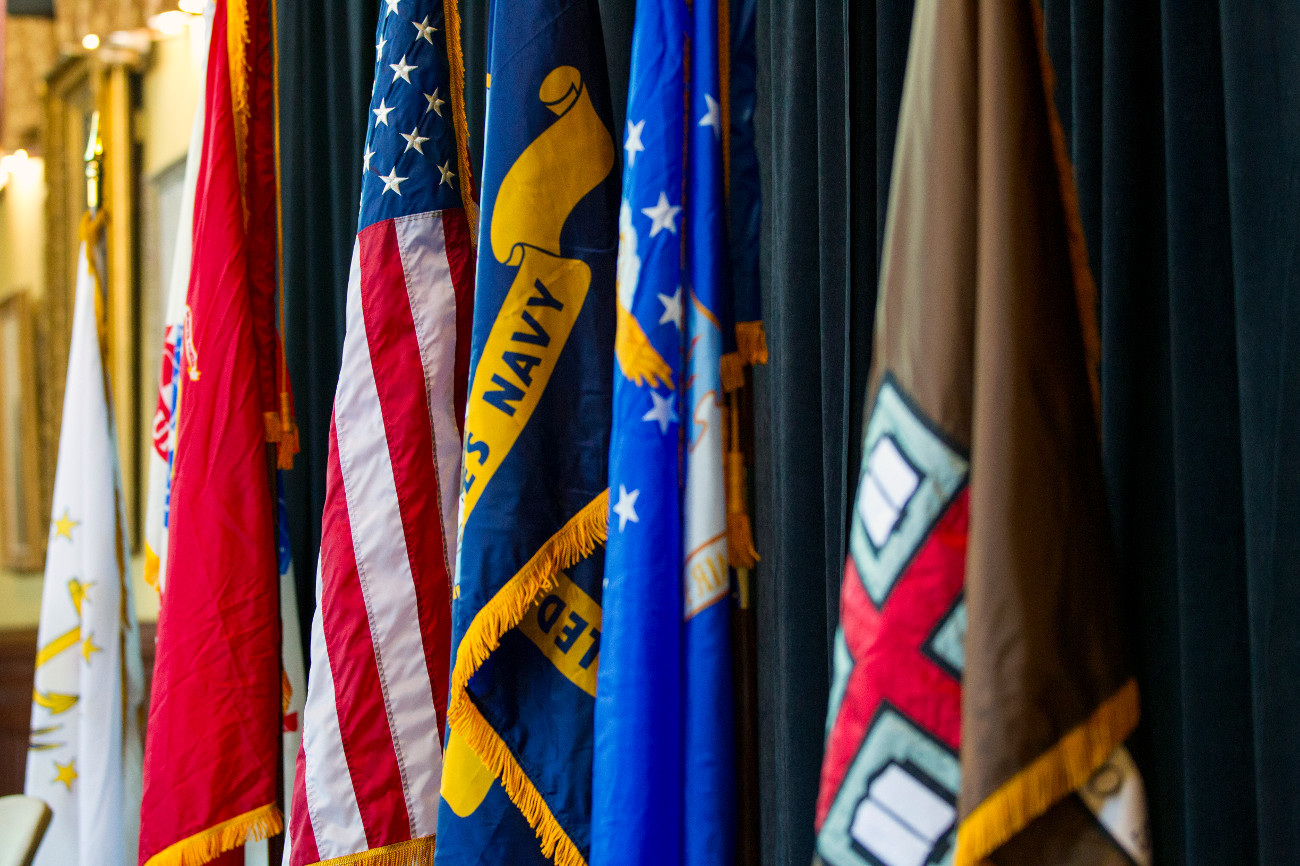 PROVIDENCE, R.I. [Brown University] — A few years ago, a Brown University admissions officer visiting Norfolk, Va., thought to add the nearby Navy base to the itinerary of his trip. But Brown was not certified by the U.S. Department of Defense to reach out to potential students at military facilities, so the visit couldn't take place.
That is the case no longer. With the University having completed and signed the Defense Department's Voluntary Education Partnership Memorandum of Understanding, Brown is now free to conduct such outreach, said Karen McNeil, program director for student veterans and commissioning programs.
"This is a big deal for us, because reaching student veterans has been a significant challenge," McNeil said. "It's not like with traditional students, where admissions officers visit high schools and know the guidance counselors. Veterans who have just gotten out of the military and are looking to go back to school could be literally anywhere."
The University is eager to make sure that service members consider Brown as a potential educational opportunity, McNeil said.
"It has always been a plan of mine to reach out to them while they are still active duty, either while they are close to transitioning to civilian life, or even earlier in their career, just to make them aware that schools like Brown are an option," she said.
"Now the next time the admissions office is going to Norfolk, or anywhere else, they will be able to arrange a visit to the educational office on the base and talk to prospective students," McNeil added.
Signing on to the memorandum will also elevate Brown's stature in guides that provide armed forces members with information about college, McNeil said. Brown has been rising in such guides, recently earning a Silver designation in G.I. Job's "Military Friendly Schools — 2017" issue.