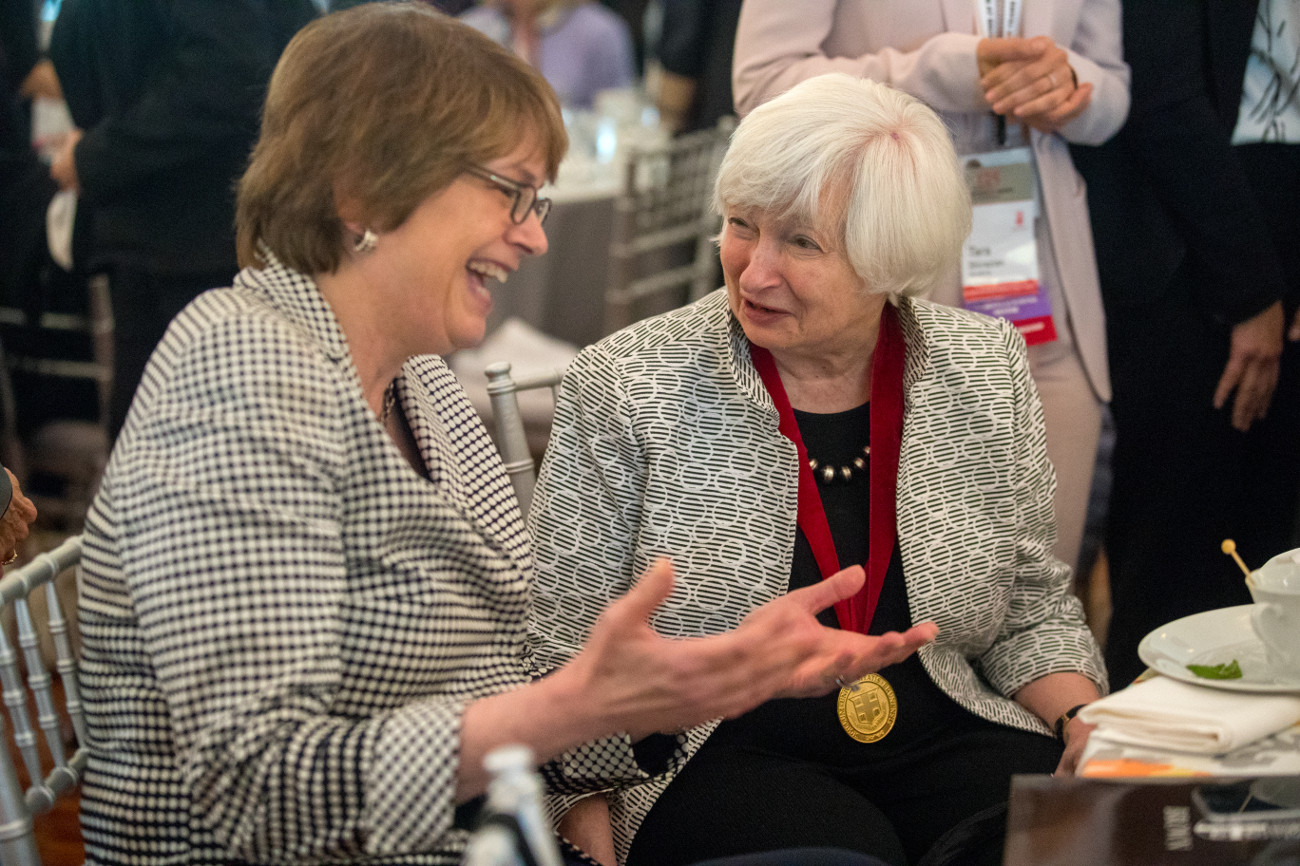 PROVIDENCE, R.I. [Brown University] — On May 5 and 6, more than 700 Brown alumnae returned to campus for the two-day 125 Years of Women at Brown Conference, with attendees ranging from graduating classes in the 1950s through the most recent Class of 2016. During a series of panels, seminars and gatherings with fellow alumnae leaders in the education, public policy, government, technology and nonprofit sectors, conference attendees celebrated the historic moment and examined the evolving role of women at Brown and in the world. 
Nine conference participants shared their thoughts on why this moment is significant and how Brown has informed their lives and careers — and offered up their words of wisdom to current women undergraduates.
On the significance of this historic 125-year milestone for women at Brown…
Christina Paxson
President of Brown University
"The success of Brown women today is the legacy of generations of women who established their rightful place on this campus through vision and audacity. They fought on many fronts during a time when securing equality in pay, faculty appointments, promotion and tenure was not a given. As we mark 125 years after the first female students began their study at this University, we're reminded that Brown women are still making their impact felt through their intellectual risk-taking and their passion to make a difference. Pembroke and Brown women are brilliant scientists, entrepreneurs, humanitarians, journalists, physicians, artists, policy makers and much more — truly leaders in their fields and communities."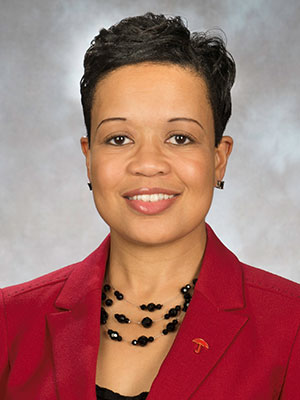 Joelle Murchison
Class of 1995
Member, 125 Years of Women at Brown Conference Steering Committee
Associate Vice President and Chief Diversity Officer, University of Connecticut 
"It's important to honor and pay homage to those women who were here when there weren't as many opportunities as there are now. As an African American woman, I know that there was a time when folks looked at people like me as someone not deserving or not even capable of learning. So to acknowledge that history and that struggle is critically important even as we recognize that we have not achieved the kind of parity that we deserve as women. What better way to create that space than gathering here at Brown where many of us really started to dream our dreams?"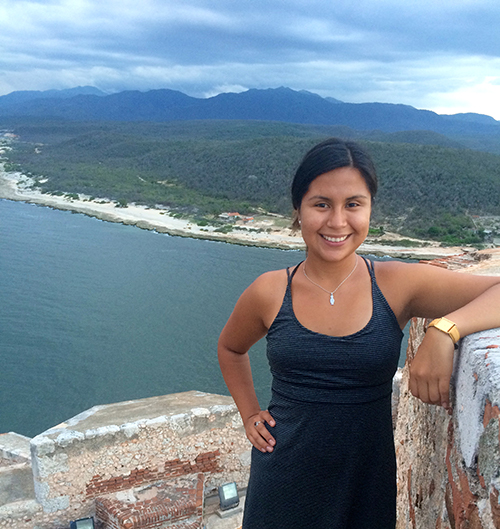 Emmy Cantos
Class of 2017
Public Policy Concentrator
"It is important to recognize the labor that women place into this campus and in the community, especially women of color. During my time here, whenever there are events where there are no economic benefits or monetary transactions but solely labor needed, women always show up. No matter how liberal this place is, there are still assumptions of what women are capable of. But I do believe that many of the women and allies on this campus constantly fight to break down gender roles and barriers, especially when it comes to physical appearance and what is expected from a woman, as well as being inclusive of all woman identifying individuals. As a woman, getting my degree from a place like Brown, I will have access to a social and economic capital that most definitely has not been available to any women in my family. So many women have given so much labor to improve Brown and the world, and it is essential to recognize that."
On how Brown has informed their lives and careers …
Heidi Messer
Class of 1992
Co-founder and Chair, Collective[i]
"We live in an age where entrepreneurs play a critical role in bringing to market applications of technology that have the potential to transform the way we work and live. Brown played a critical role in me following this career path well in advance of it becoming a celebrated choice. Brown's culture has always been supportive of risk-taking, diversity and social responsibility, and experiencing how these values were put into practice by the faculty, students and alumni has had a tremendous impact on my personal and professional choices."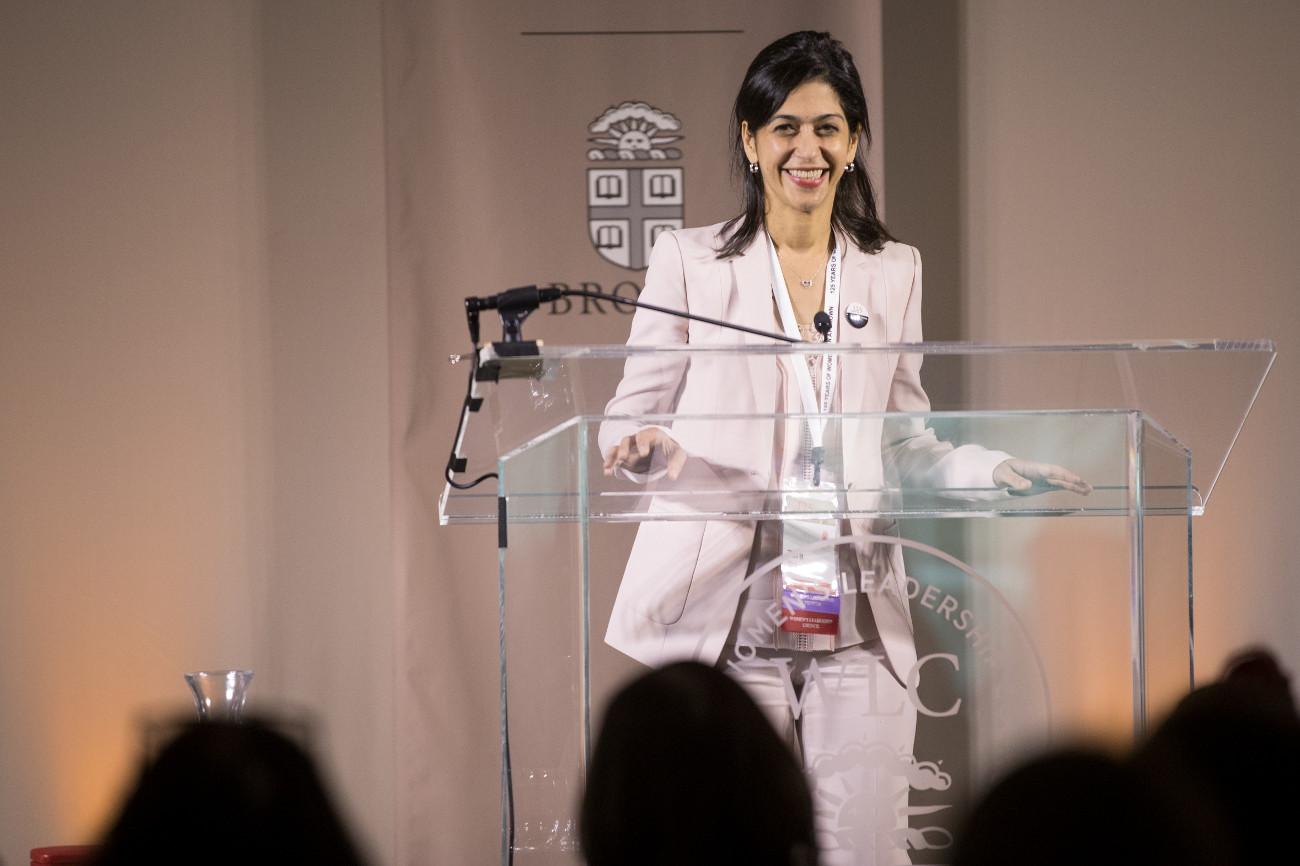 Tara Shirazian
Class of 1999
Founder, Saving Mothers
"Brown taught me to work to make an impact in any way, not just here but around the world. I run a global nonprofit called Saving Mothers and that was borne out of the enthusiasm and inspiration that I learned here. I learned at Brown that if you believe you can do something, you can do it. You can make it happen. And that's something you can't really bottle. It's something organic, something inspired and something that Brown cultivates. It's something you will always keep with you -- that drive and passion you learn here that guides you then for the rest of your life."
Suzanne Immerman
Class of 1994
Senior Consultant, NBA, My Brother's Keeper Alliance
"Brown taught me about self-advocacy. I got here and learned that I really had to go after help when I needed it, but if I did it was there. And that's a skill that I've taken with me wherever I go. The other thing I became more aware of when I came to Brown was the importance of diversity and the many issues that arise when there's lack of diversity or lack of respect for diversity. That has shaped me in a really powerful way, helping me to be sensitive to the exclusion that takes place all the time that we don't even think about and to understand the importance of diverse perspectives in my work."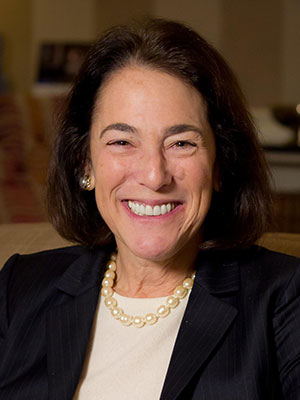 Nancy Neff
Class of 1976
Co-chair, 125 Years of Women at Brown Conference Steering Committee
Former principal in investment banking, Morgan Stanley & Co.
"I was at Brown from 1972 to 1976 during the passage of Title IX. Sports are my passion, and I played two sports over three seasons. It was a very different environment to be playing in '72 than it was in '73. And Brown was very much at the forefront of encouraging that participation and funding that participation and making us feel highlighted as much as the men. It really helped define my way of looking at things. You don't really accept no for an answer. You try to turn it around. You know that risks are going to happen and that you are sometimes going to fail. But if you don't try, you certainly won't succeed in what you are trying to do. That's the culture that is really embodied at Brown."
On formative memories of Brown …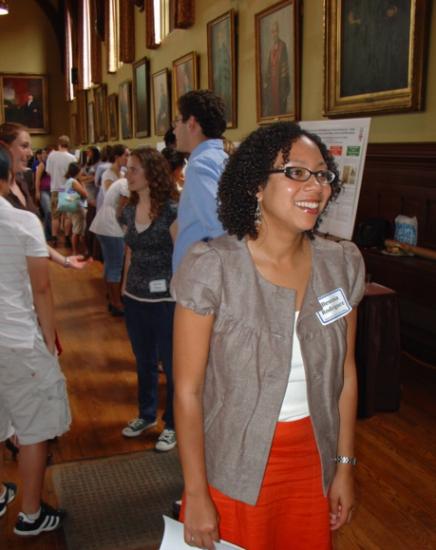 Besenia Rodriguez
Class of 2000
Senior Associate Dean of the College for Curriculum, Brown University
"During one of the final sessions of the pre-orientation Third World Transition Program, I ​stood up in a room of over 100 students in what was then Andrews Dining Hall and proudly and emotionally pronounced that I would embrace my birth name rather than continue to live with the nickname by which my family and most of the world had referred to me. At my nearly all-white high school, I had done everything to make myself legible to those around me, often at the expense of being who I was. After three days of analyzing systems of power and privilege of which we are both subject and complicit, and of getting to know students of color from the widest range of genders and sexual orientations, and class, ethnic, racial and religious backgrounds I had ever met, I felt the power and the desire to just be — even if it made others uncomfortable. I haven't introduced myself as 'Betty' since."
Joelle Murchison
"At Brown, I was very driven and focused on taking the appropriate steps to be successful. So as a first-year student, I went to the junior class dean who was also the pre-law advisor with a barrage of questions about how I could prepare for law school. And he said, 'Why are you here, and what is it you want to do?' I explained to him that it was important for me to know the law because I wanted to know how to be a voice for those who didn't have a voice, that I had a great passion equity and education. He asked me, do you want to be a prosecutor? I said no. Do you want to be a judge? No. Do you want to be in a corporate firm? No. He said, then do me a favor and, go to the library and check out a book on the law and save yourself about $100,000. When I think back on that day, I was a little disheartened, but as I reflect on that feedback many years later, I am so grateful that he challenged me to articulate what I was really passionate about and helped me realize that there was not just one path to realizing that passion."
On words of wisdom for Brown's current undergraduate women …
Christina Paxson
"Amid all of the progress that Brown women have achieved, it's important that we recognize that challenges of equity and equal opportunity remain. As an example, the percentage of women faculty at Brown is only 30 percent, with particularly low representation in the STEM fields. Women encounter similar imbalances throughout our society. This milestone offers a moment to reflect on the women who would not take 'no' for an answer — the women who would not be put into a box or told what they should be interested in. My message for today's undergraduate women is to find every opportunity to take advantage of Brown's curious, collaborative, innovative teaching and research culture that fosters excellence. Today's women hold the keys that may open many doors to discovery around complex challenges like climate change, deciphering disease and generational poverty."
Cheryl Houser
Class of 1983
Partner and Executive Producer, Creative Breed Inc.
"Life is not linear. When I was in college, I was very concerned about how what I was doing would lead to the next thing and the next. But that's not what life is about, that's not what a career is about. So enjoy the moment. Throw yourself into your time at Brown and take risks and move outside your comfort zone. Take classes that you would never normally think to take.  Go to the Design Workshop and try 3-D printing. Try improv. The years you are at Brown are about discovery and exploration, about figuring out what brings you joy and what your interests, talents and strengths are."
Tara Shirazian
"Believe in yourself. Believe that anything is possible. Believe that you can change the world. Because you can."