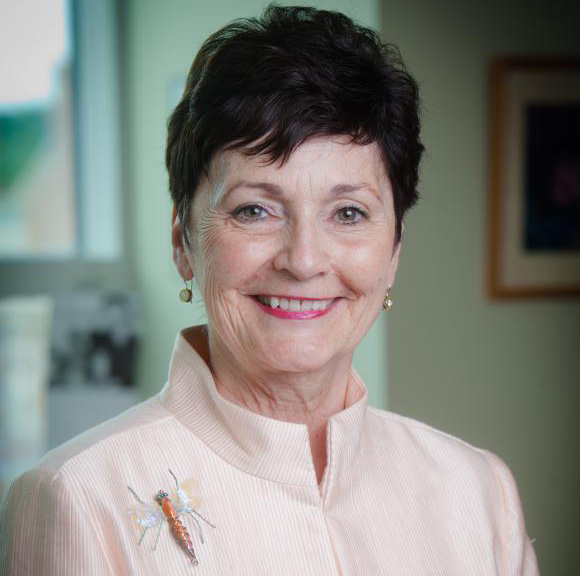 PROVIDENCE, R.I. [Brown University] — Collaborative. Generative. Compassionate. These are the words Dean Terrie Fox Wetle uses to describe Brown's School of Public Health, but they could just as easily be used to describe her. That's not so surprising, because she built it.
At the end of the 1990s, public health at Brown was a substantial, if somewhat disjointed, enterprise. The University was home to one of the oldest community health majors in the country — Brown established the concentration in 1971 — and to several thriving research centers focused on such critical areas as gerontology, primary care, HIV/AIDS, addiction and international health.
"We had all these pockets of strength," recalls Vincent Mor, who served as chair of the Department of Community Health from 1996 until 2010, "but we knew there would be greater coherence and strength under one umbrella, with one mission."
In 2000, then Dean of Medicine and Biological Sciences Dr. Donald Marsh was in the process of recruiting Dr. Richard Besdine from the University of Connecticut's medical school to be Brown's first David S. Greer, M.D., Professor of Geriatric Medicine. With Mor's encouragement, Marsh created a tenured line in the Department of Community Health to bring Wetle, Besdine's wife, along too. Wetle left her position as deputy director of the NIH's National Institute on Aging to become Brown's first associate dean of medicine for public health and public policy. Her charge? To consolidate the "pockets of strength" into a unified Program in Public Health.
"Dean Marsh and the University never made a better investment," Mor says.
But that was only the first step on a more ambitious journey, says Wetle.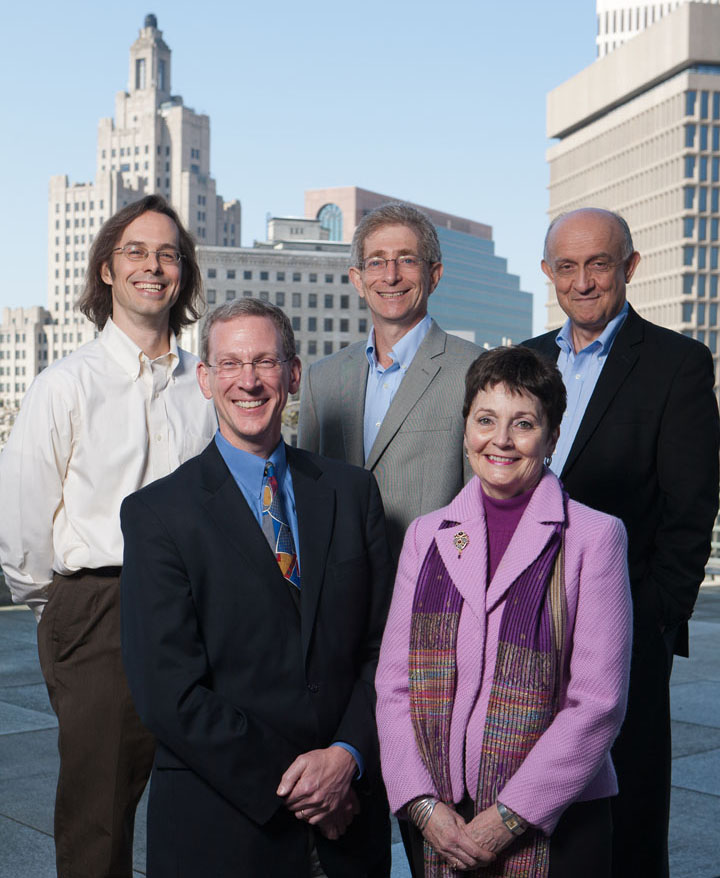 "It was Vince who had the gleam in his eye that we could grow from a program into a school. He was the visionary. I was a partner in helping make it happen."
Wetle never lost sight of that vision, and the many people her efforts have touched have never forgotten her leadership. As she prepares to step down as dean this summer, many of them will celebrate with her at a tribute and reception in her honor on May 15.
Building a school
Over a decade and a half, Wetle worked with three University presidents, five provosts and four medical school deans, including Besdine, who served in an interim role from 2002 to 2005. During that time Wetle reported to then-Provost Robert Zimmer, who, along with President Ruth Simmons, approved the expansion plan that in 2006 led to the purchase of 121 South Main St., the School's home, as well as to the development of master's and doctoral programs and an increase in the number of faculty.
One result of Wetle's unwavering focus has been remarkable growth. Since her arrival, the number of undergraduate concentrators has doubled and that of both graduate students and tenure-track faculty has tripled. Enrollment in the master's in public health (MPH) program has increased eightfold. Now boasting four departments and 12 research centers, the nation's third-youngest public health school ranks among the top 10 for NIH funding.
The culmination of these efforts came just last year when the School became accredited — on its first try — by the Council on Education for Public Health. It thus became Brown's third professional school and one that "mirrors the University ethos," according to President Christina Paxson. Crediting Wetle's "distinctive and joyful energy" and "uncommon devotion," Paxson praised the School's "robust culture of learning centered on the public good, and inspiring students to take on the great public health challenges of our time."
The benefits reach well beyond College Hill. According to Dr. Nicole Alexander-Scott, a 2011 MPH alumna and director of the Rhode Island Department of Health (RIDOH), "Wetle's leadership and vision have had a clear, profound and lasting impact on the public health landscape in Rhode Island."
Gov. Gina M. Raimondo agrees, crediting the School with attracting "world-class talent" to the state, and with being "a vital partner in our efforts to build healthier communities."
To achieve such reach, Wetle has capitalized from the beginning on the Ocean State's small size by forging partnerships — from the Office of the Governor to the Warren Alpert Medical School's affiliated hospitals, from the Rhode Island School of Design to community-based organizations throughout the state. Last year, the Department of Health and the School launched a new collaboration in the RIDOH Academic Center, which aims to create a hub of public health research and innovation.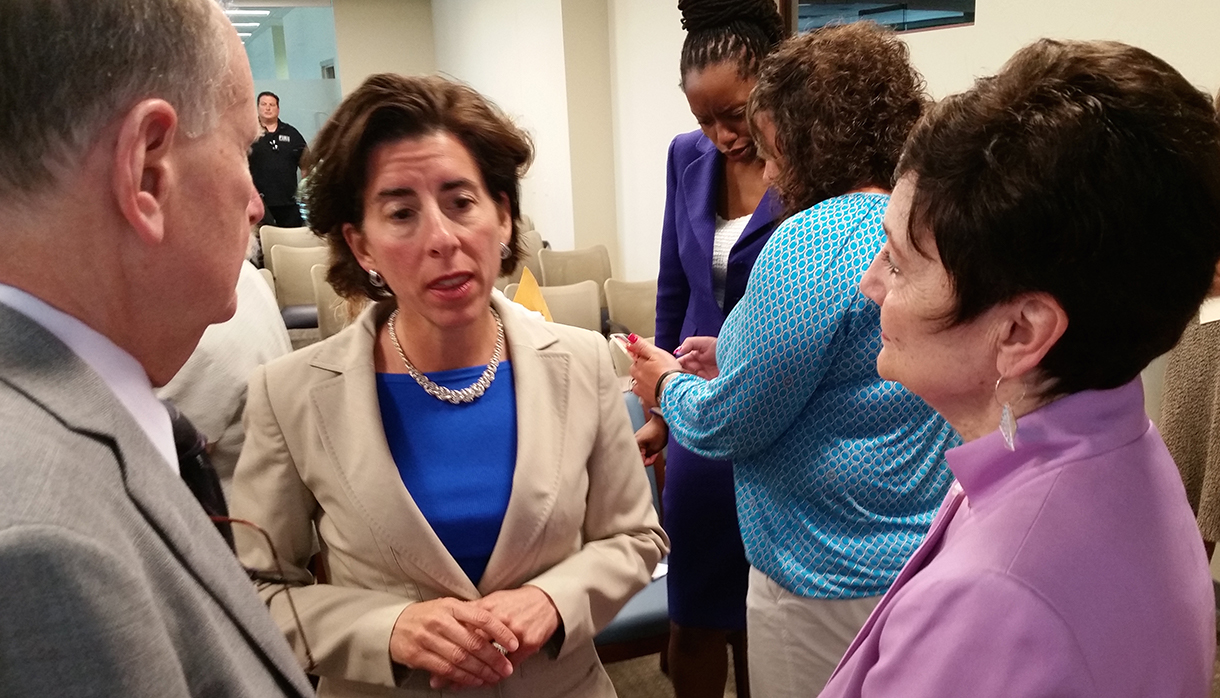 "We were never about doing research in a vacuum," Wetle says. "Yes, we do the research that provides the evidence, but we also work on translating that into policy and programs."
That commitment — to preventing disease and promoting health at the population level — has led in Rhode Island to systematic HIV testing of pregnant women, lead paint remediation, fresh produce programs in food deserts, and the formation of an opioid overdose prevention task force. The research is improving health practices across the globe, too, from long-term care in China and nutrition in Samoa to enhanced HIV and tuberculosis research and care in Ghana.
And the work continues, with ongoing studies that explore the connection between social media use and depression, for example, and between global warming and heat-related emergency room visits. The school's newest center will focus on child health, from pregnancy through young adulthood.
'A family you would choose'
Brown's School of Public Health is about more than impressive growth and strategic connections, more than fruitful collaborations and health-enhancing research. It's also about a particular kind of culture.
"When I came here, I wanted to develop a school that felt like family — a family you would choose," Wetle says. "I wanted a place where faculty would feel welcome and supported, where students would feel like they had a home, where people work hard and there are high standards, but where there's also appreciation and resources and support. I wanted it to be a place where people smile and laugh and feel embraced."
Mission accomplished, according to Chima Ndumele, who earned his Ph.D. from the school in 2013 and is now an assistant professor of public health (health policy) at the Yale School of Public Health.
"There was a real importance placed on making everyone feel as if they were cared about," he says.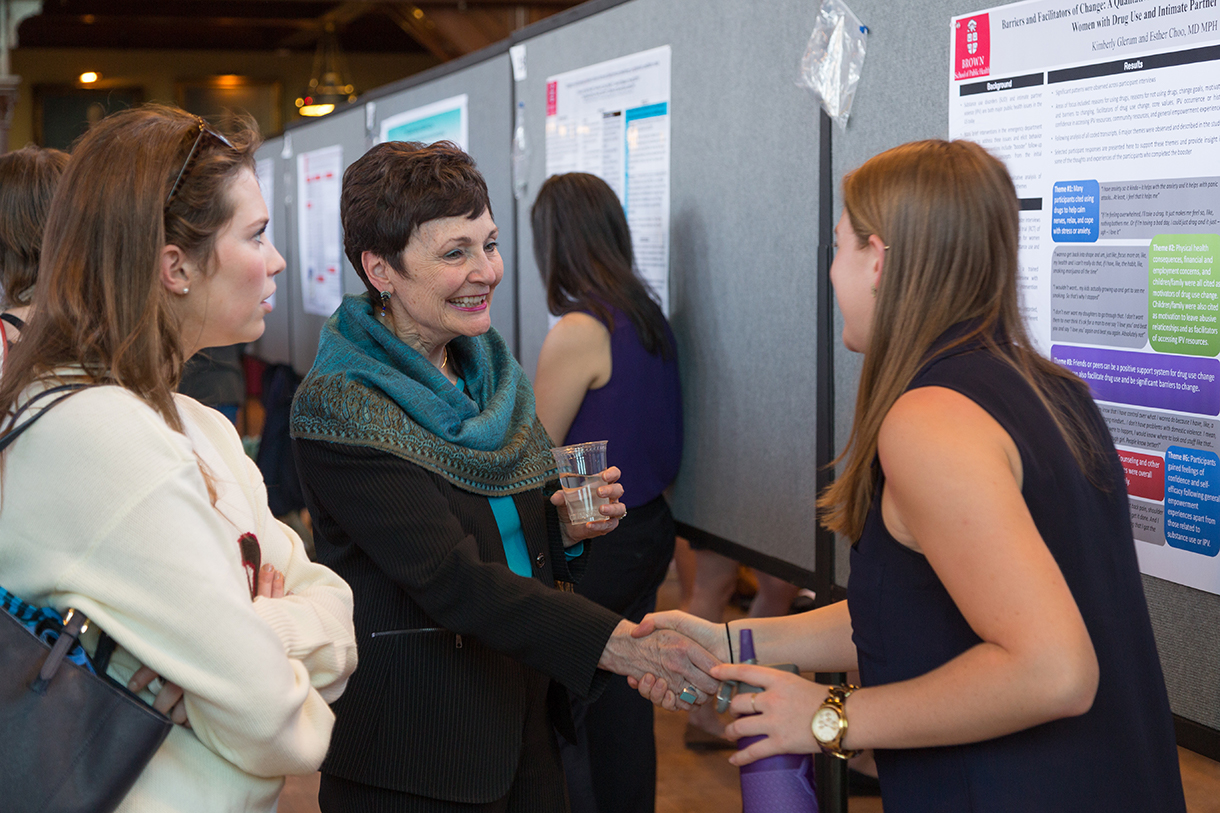 Angela Sherwin, a 2009 MPH alumna and vice president for Medicaid Accountable Care at Steward Health Care, agrees: "It's not that Fox just built a school of public health. It's that she built a school of public health while being a leader in advocating for access to health care for Rhode Islanders, and she did all of that while making every single person she came in contact with feel as though they were part of the broader chosen family."
Wetle's influence — the "reverberating efforts" — extend to her leadership style, according to Ndumele.
"Fox's leadership style is so powerful, it informs the way I deal with everyone that I interact with," he says. "The way I think about respecting my students. The way I think of students as opportunities for mentoring as opposed to commodities. The biggest gift that we get from an amazing mentor is the opportunity to become better mentors ourselves. Fox is absolutely emblematic of that."
For Wetle, stepping down doesn't mean slowing down. On the contrary. Even after she leaves the deanship, she will continue her work with the International Association of Gerontology and Geriatrics, the American Federation for Aging Research (of which she is a past president) and the Association of Schools and Programs of Public Health. She says she also looks forward to writing more and pursuing her two-decade-long research partnership with the University of Padova — not to mention teaching classes at Brown. And she is eager for the invitations to lecture and collaborate that are still to come: "I'm looking forward to being able to say yes again."
Editor's note: This is an adapted version of a story written by Sarah C. Baldwin for the School of Public Health's magazine, Continuum.