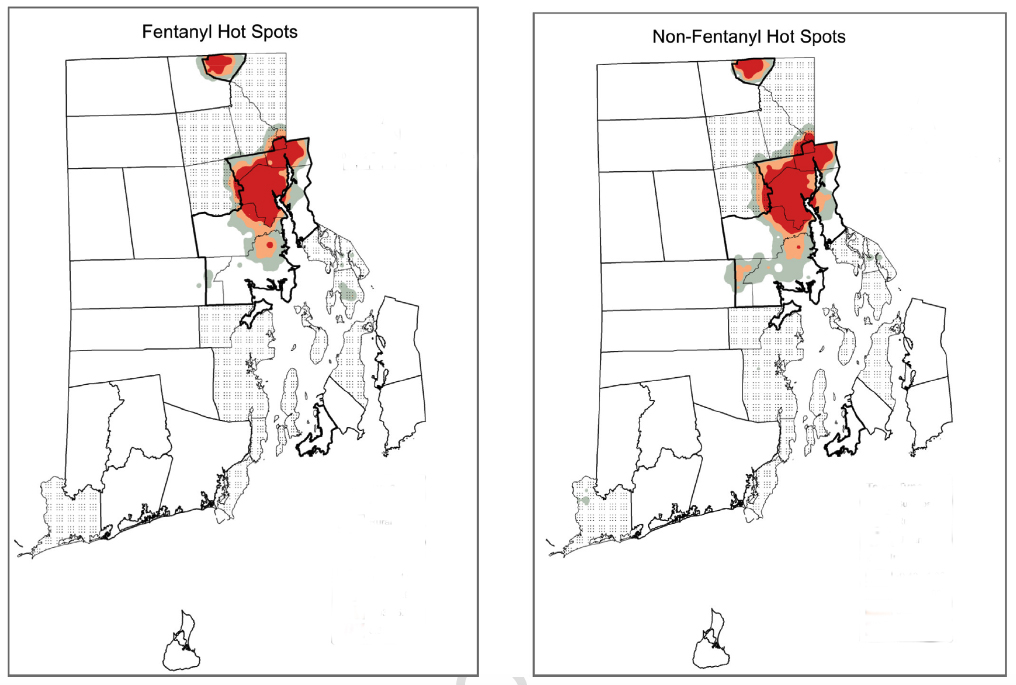 PROVIDENCE, R.I. [Brown University] — Fentanyl, a highly potent prescription opioid, has Rhode Island drug users on high alert. But despite widespread aversion, fentanyl now causes the majority of the state's drug overdose deaths.
These bleak findings by teams of Brown University researchers appear in two studies published in the International Journal of Drug Policy. They underscore the urgency of combatting the misuse of fentanyl and undermine a common perception that many users court the drug for its potency.
"Most people are not asking for it," said Jennifer Carroll, lead author of one of the studies and an adjunct assistant professor of medicine at the Warren Alpert Medical School of Brown University. "They can't avoid it, and their desire to avoid it is not reducing their risk."
The number of overdose deaths in Rhode Island attributable to fentanyl rose to 138 in the first nine months of 2016, compared to 84 in all of 2014, according to the other study led by Brandon Marshall, an assistant professor of epidemiology at the Brown University School of Public Health. In 2014, 35 percent of the state's fatal overdoses occurred because of fentanyl, but it was involved in 56 percent of drug deaths by 2016.
Moreover, mapping all 778 overdose deaths in the state during the study period showed that fentanyl-related deaths occur virtually everywhere that heroin overdoses are occurring. Fentanyl, is is often used to lace heroin but  many users can't tell if it is present.
"We were surprised that we saw such similar geographic patterns," Marshall said. "What we're drawing from that is that there is widespread contamination of the drug supply with fentanyl. It's not clustered in one city or town."
The data do show ominous differences with fatal fentanyl overdoses. One is is that they are particularly likely among users who inject drugs. Another is that users are now dying younger. Marshall said his hypothesis is that with fentanyl in the mix, the lifetime risk of a deadly drug overdose accumulates much faster than it used to.
Fear of fentanyl
While Marshall's study documents the broad extent of the deaths, Carroll's study gives voice to those who are trying to survive the onslaught. In surveys of 149 users and face-to-face interviews with 47 of them, Carroll's team found a palpable fear and dislike for fentanyl among drug users. Four in five respondents said they were well aware of fentanyl and its dangers, but many described difficulty in avoiding it.
Traci Green, an associate professor at Brown and Boston University's schools of medicine and public health and a senior author on both papers, noted that fentanyl's appearance in the illegal drug trade occurred early on in Rhode Island. The first appearance of acetyl fentanyl was linked to a clandestine Rhode Island lab in spring 2013, she said, possibly foreshadowing the shift to including fentanyl. Unlike heroin, fentanyl can be created synthetically.
Of the 121 users who told Carroll they were aware and wary of fentanyl, 61 said they had been exposed to it. In the prior year before filling out the survey, 51 percent of those with exposure had experienced a non-fatal overdose, while only 17 percent of those who did not report fentanyl exposure said they had overdosed.