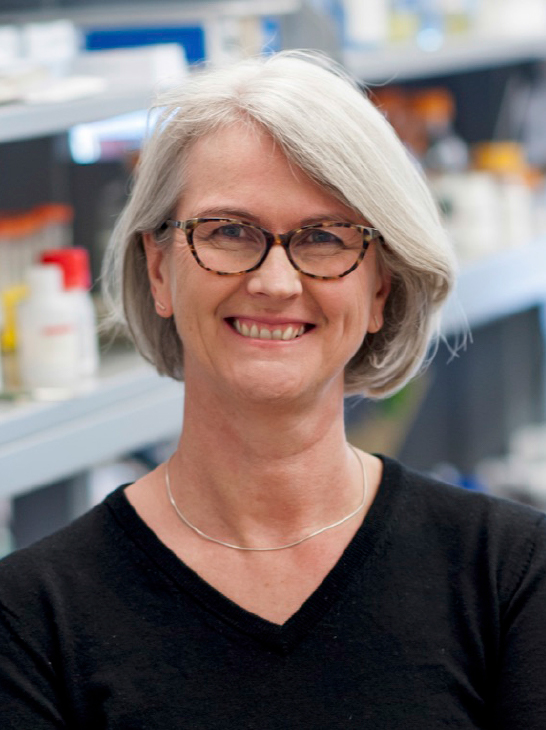 PROVIDENCE, R.I. [Brown University] — The Society for Neuroscience, the world's largest organization for the study of the brain and nervous system with nearly 38,000 members from 90 countries, has chosen Brown University neuroscience professor Diane Lipscombe as its president, a title she will assume in November 2018 at the close of the annual meeting in Washington, D.C.
Lipscombe will first serve for a year as president-elect starting this November and after one year as president, she will serve as past president, completing a three-year course of society leadership on the society's executive committee.
"I am incredibly honored to serve the Society for Neuroscience, a dynamic organization that advances​ research, communicates the value and importance of neuroscience, ​trains and educates future scientists and ​advocates for sustained funding and support for science," Lipscombe said. "I look forward to engaging in global advocacy for neuroscience research and to ensuring that we support our next generation of neuroscientists."
All regular society members, including emeritus and postdoctoral members, were eligible to vote in the election, which ended June 2.
As Lipscombe leads the society, she will continue to direct the Brown Institute for Brain Science, where she took the helm in 2015, and maintain her teaching and research at Brown.
Thanks for casting your ballot! Congratulate SfN's newest Council leaders https://t.co/kpSXCn07cQ pic.twitter.com/CBlCy1U6yv

— SfN: Neuroscience (@SfNtweets) June 12, 2017
In her lab, Lipscombe and her team investigate the role of voltage-gated ion channels in the function of neurons, including how they are regulated and modulated. She studies how they can mediate acute and chronic pain signaling and their potential importance in the pathophysiology of diseases and disorders. Through collaborations, Lipscombe's group is studying early stage animal models of amyloid lateral sclerosis and is developing new molecular tools to regulate neuronal activity.
Lipscombe earned her Ph.D. at University College London in 1986 after studying there as an undergraduate. After two postdoctoral positions at Yale and Stanford universities, she joined Brown's faculty in 1990 and the neuroscience department in 1993.
Lipscombe was elected a fellow of the American Association for the Advancement of Science in 2013 and has served both the Society for Neuroscience and the National Institutes of Health in a variety of roles.
She expressed optimism about the potential of neuroscience not only to advance knowledge but also people's health and everyday lives.
"The pace of discovery and progress across the breadth of neuroscience is thrilling," she said. "Advances in research already benefit many aspects of society, inform rational decision-making, assist in device development to restore brain function and lead to novel interventions to diagnose, prevent or treat injury and diseases. But much remains to be discovered and critical needs are still unmet."