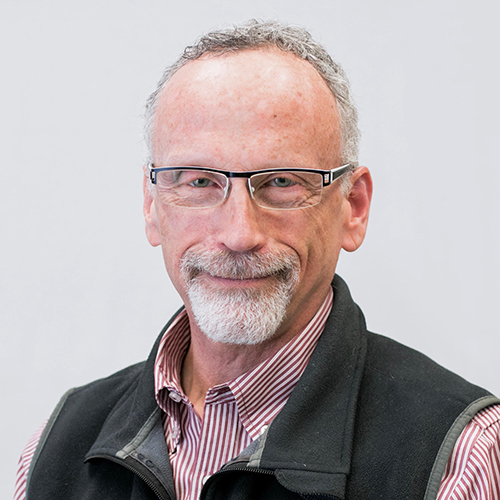 PROVIDENCE, R.I. [Brown University] — Daniel Behr, an entrepreneurial leader with broad experience in technology commercialization, has been named executive director of corporate relations at Brown University.
In this newly established position, Behr will work to broaden the University's collaboration with corporate and industry partners worldwide to cultivate new research funding opportunities, transfer technologies from the lab to the marketplace and create employment, internship and consulting programs for students and faculty. Behr will also oversee Brown's Technology Ventures Office and develop the infrastructure needed for a new Office of Corporate Relations.
Behr was most recently president and CEO of SLIPS Technologies, a maker of advanced materials and coatings. Previously, he co-founded a drug development company and served as director of business development at Harvard University's Office of Technology Development.
"Daniel Behr is supremely qualified to join Brown at this juncture to launch a robust program of corporate relations," Brown Provost Richard Locke wrote in a June 19 email announcing Behr's appointment. "He brings 30 years of experience in technology commercialization, moving science-based innovations from lab to market, primarily through the numerous startups in which he has been involved as entrepreneur, venture investor and technology transfer professional."
Locke said that the new position grew out of an extensive review of the University's corporate relations landscape, which included a survey of faculty interest in broadening corporate outreach. The findings "demonstrated the value of and support for having a campus-based corporate relations leader to help advance academic excellence and impact, and promote financial sustainability," Locke wrote.
Behr will look to build upon corporate partnerships already in place at Brown. Researchers in the School of Engineering, for example, currently partner with General Motors to develop advanced materials and with Medtronic in building cutting-edge medical devices. The Department of Computer Science has a vigorous industry partners program that includes technology giants like Google and Adobe.
New partnerships will be aimed at advancing the priorities established in Brown's strategic plan, Building on Distinction. Those priorities include brain science, data science, sustainability, environmental technology and using science and technology to improve peoples' lives, among others.
"I am excited to take on this new role at Brown University and to help unleash the societal and commercial impact of the University's research and innovations," Behr said. "I see great opportunity to build more bridges and facilitate more interactions between Brown and the commercial ecosystem."
Behr will begin in his new role on July 1, reporting directly to the vice president for research.
"I look forward to working with the vice president of research, the provost and the entire Brown community to drive these efforts forward," Behr said.  "All of our programs will aim to provide outstanding service to faculty, students and researchers by creating opportunities that foster innovation, facilitate technology transfer and increase the University's overall entrepreneurial capability."
Daniel Behr
Behr is a versatile, pragmatic and strategic entrepreneurial leader. Most recently Behr served as president and CEO of SLIPS Technologies, a venture-funded Harvard spinoff commercializing advanced materials and coatings. He is also a co-founder and director of Rediscovery Life Sciences, a drug development company focused on drug repurposing.  As a venture investor, he was co-founder and senior vice president of Access BridgeGap Ventures and director of technology ventures at Allied Minds.  
In technology transfer Behr served as director of business development at Harvard University's Office of Technology Development and as consultant for the University of Massachusetts. Before starting his first company in 1987, Behr was a senior business strategy consultant at Bain & Co. and a materials research engineer at Albany International.
He holds an engineering degree from Georgia Tech and an MBA from the Harvard Business School.