PROVIDENCE, R.I. [Brown University] — Volunteering in a Syrian refugee camp. Researching zebrafish to better understand human hearing. Performing stand-up comedy in Los Angeles. Running routes with Eli Manning.
Those are just a few of the many intriguing ways Brown undergraduates spent the summer as they sought to expand their learning and enhance their impact on the world.
As much fun as it would have been, we couldn't speak to all 6,000 of them — but nine students took a moment to reflect on their experiences and the lessons they will carry with them as they embark on their next year of study at Brown.
Bana Hadid, Class of 2018
Chemical biology
"I traveled to Jordan with the Syrian American Medical Society as a volunteer and translator to help Syrian refugees in and out of the refugee camps. We provided a wide range of medical care in different clinics around Jordan and at the Zaatari Camp, the largest Syrian refugee camp in the world. We were able to help about 3,000 refugees by providing primary, specialty and surgical care. In this country, we take a lot of things for granted that are more than a dream to a lot of people across the world. Seeing other people's circumstances and difficulties makes me so thankful for all the goods and well-being that this country provides."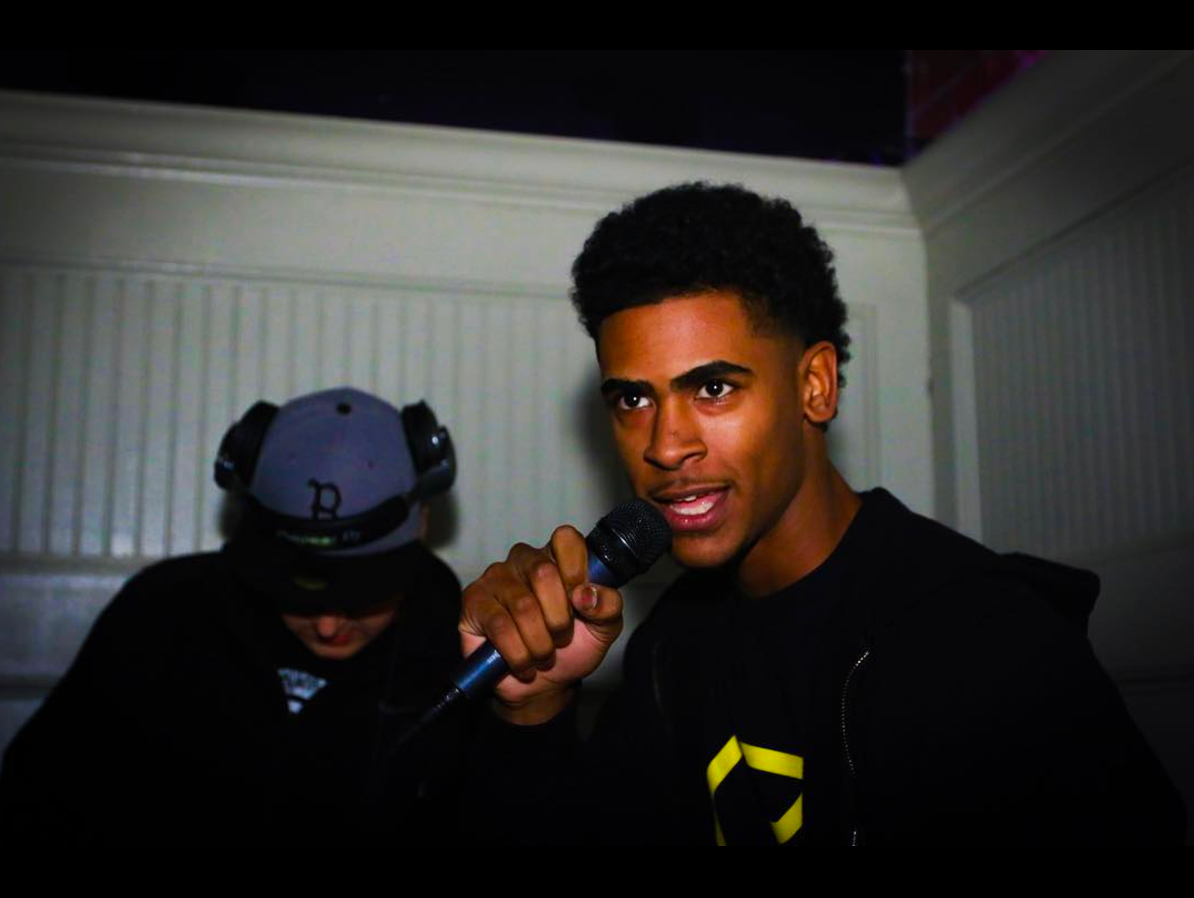 Nadir Pearson, Class of 2019
Sociology
"This summer I made my standup comedy debut in Los Angeles. After having to stop playing football due to concussions, I decided to use my voice to jump headfirst into creating comedy skits and various media creations on my Facebook page @PonyboyPearson. I used my experiences filming, editing, acting and marketing my online content to eventually gain an internship role with Hybrid Cinema, a film marketing company based in Los Angeles. While I was there, I wanted to take my comedic skills to a live audience that knew nothing about me at all. I began to attend open mics where I could practice getting an authentic rise out of an audience that had no prior context of the person I am, unlike my peers at Brown. I'd be lying if I said there wasn't a time where the room was so dead quiet I could only hear the static of the microphone. I was clearly uncomfortable, but that's a prerequisite to growth. Essentially failing to make people laugh and complete your goal for the performance can be disheartening, but the person I am wouldn't allow me to get too down in the dumps over a craft I clearly just needed to practice more and more. Being in Los Angeles, thousands of miles from home, is what I needed most to feel comfortable experimenting with myself regardless of if I was 'successful.'"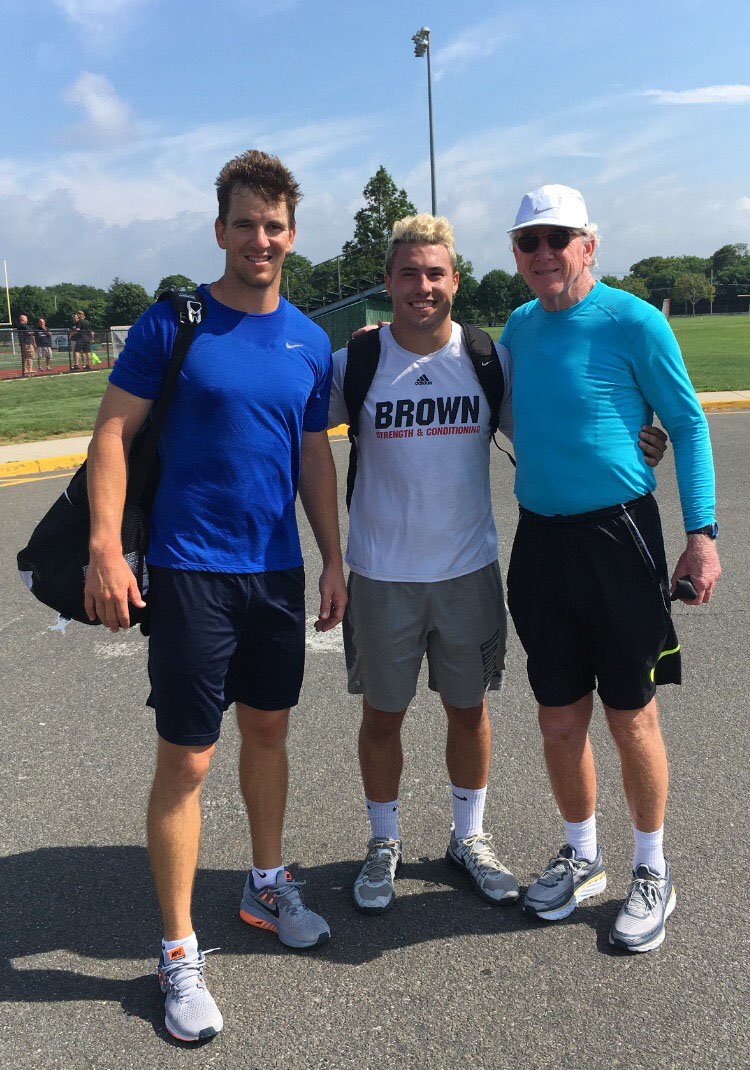 Connor Coughlin, Class of 2018
Business, entrepreneurship and organizations
"At the end of June, I received a call from my high school offensive coordinator asking if I wanted to run routes for New York Giants quarterback Eli Manning in the Hamptons. Of course I agreed without any hesitation — from there, it was history. In high school, I was a two-way player but thrived on the offensive side of the ball, earning All-State honors twice and setting numerous Long Island receiving records. I made a good enough impression on Eli that he invited me back to throw with him every week leading up to his training camp in late July. It was an amazing and humbling experience, and I am looking forward to throwing with him again next summer."
Julian Jacobs, Class of 2018
Philosophy, politics and economics
"I worked alongside other Brown students to found the Brown University Journal of Philosophy, Politics and Economics (JPPE). The JPPE is an international, peer reviewed academic publication that is sponsored by the Political Theory Project. Through my work as editor-in-chief, I have learned more about what makes a scholarly publication successful, how to delegate responsibilities, and most importantly, how academic pursuits can still also make a tangible impact."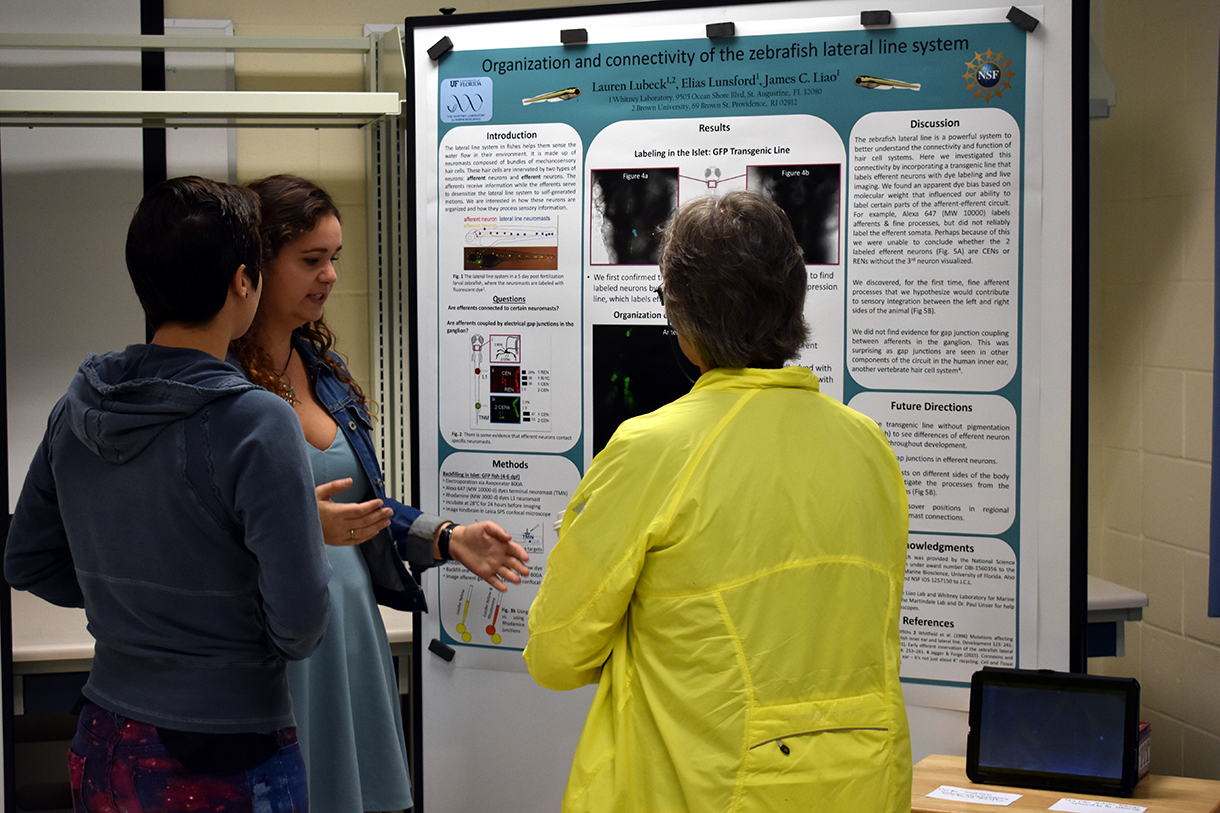 Lauren Lubeck, Class of 2019
Cell and molecular biology
"This summer I took part in the National Science Foundation-funded Research Experience for Undergraduates at the Whitney Laboratory for Marine Bioscience in St. Augustine, Florida. I worked at a state-of-the art research facility on the Intracoastal Waterway and spent my days conducting research and relaxing at the beach on weekends. For my research, I used zebrafish larvae and the lateral line in fishes to ultimately understand more about the human hearing system. The hair cells that comprise the lateral line system are similar to the hair cells in the human inner ear. In 10 weeks, I went from barely understanding what the lateral line system in fishes was to being able to confidently present and answer questions on the specific details of innervation and organization of this system. I truly feel like I am a scientist now. I learned how everyday life in a biology lab works, including the many failed experiments. The troubleshooting skills I gained from these failed attempts taught me that in order to succeed in science, you must be willing to face a constant challenge."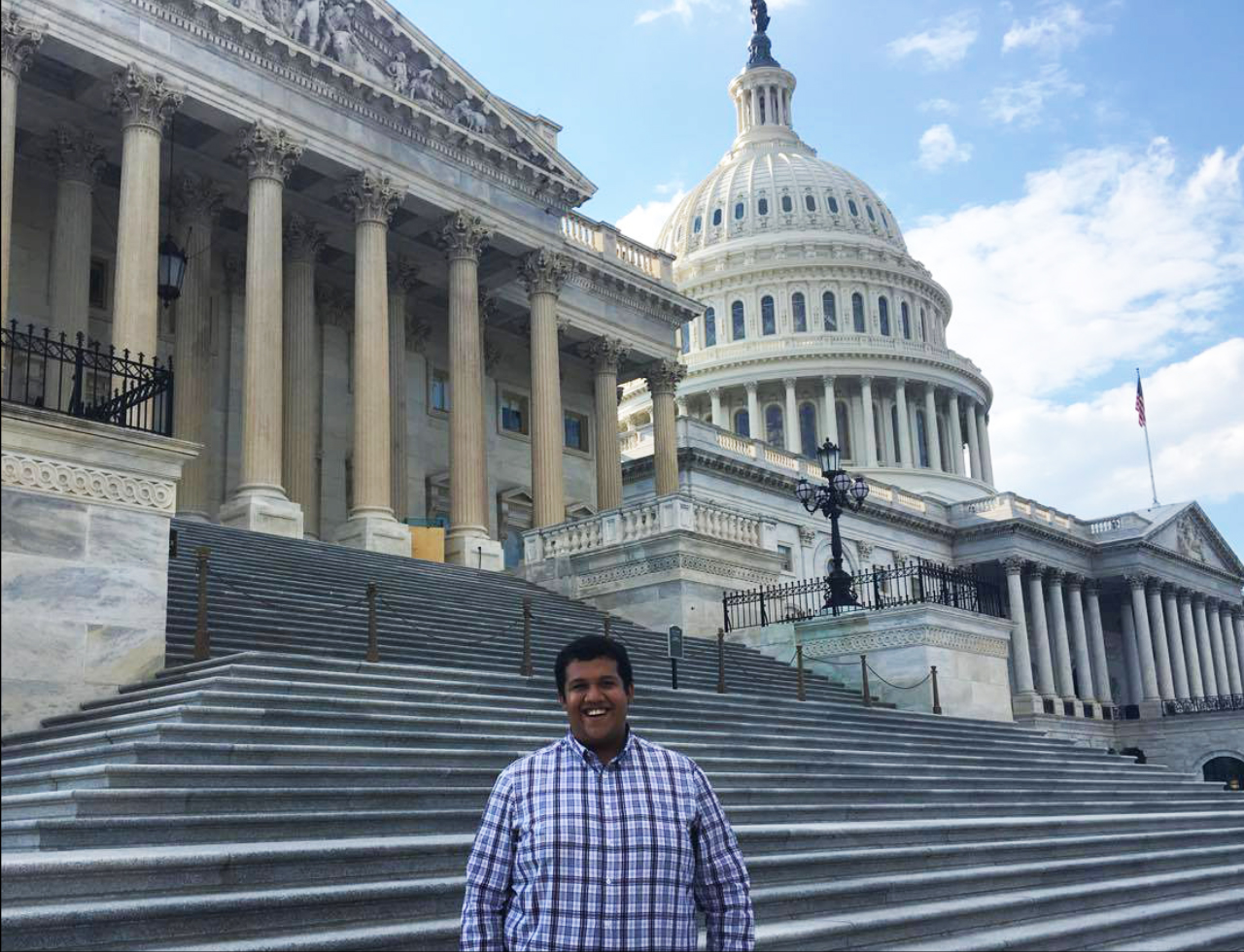 Kevin Garcia, Class of 2018
Economics and political science
"This summer, as an intern for Rhode Island Congressman David Cicilline, I had the opportunity to travel to Berryville, Virginia, where leaders of the Democratic Party were unveiling their new path forward, 'A Better Deal.' My congressman joined nine other party leaders on a small black stage to address a crowd of a couple hundred people. Admittedly, I was quite excited to see so many of the people I have admired speak in person and up close. More importantly, I was inspired by the enthusiasm and hope of the crowd — and driven more than ever to an eventual career in public service. Progress requires a lot of moving pieces. From day-to-day tasks to long-term planning, a team has to be in sync in order for anything to happen. There is very little room for error when the work you are doing directly affects peoples' lives. Simultaneously, one's potential to do good for the world is the greatest motivation around. Whether 10 people are involved in a project, or a couple hundred are, as long as they are on the same page about this potential, there is always an opportunity to move forward. More than ever, it is important to have people with this sense of duty working in our government."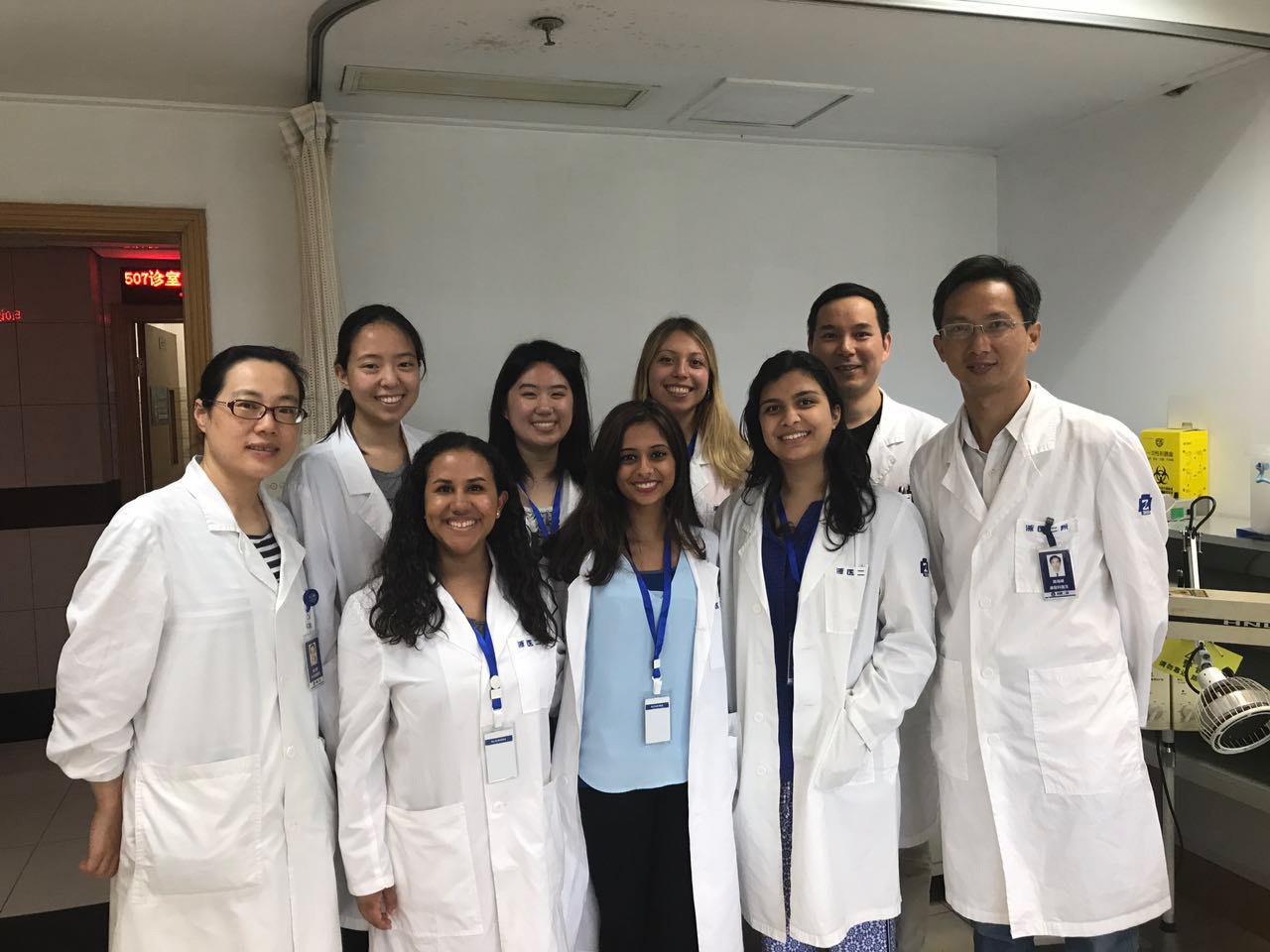 Kelly Pan, Class of 2020
Computational biology / Program in Liberal Medical Education
"This summer, five classmates and I spent a month in China learning about traditional Chinese medicine. We learned about acupuncture, moxibustion, cupping, massage and the uses of Chinese medicinal herbs. We also spent time shadowing doctors in a large hospital, where we got to see both traditional and Western treatments put into action. The experience was extremely eye-opening. I learned so much about the traditional Chinese view of the human body, disease and medical treatments, which is completely different from the approach of Western medicine. I'll always keep this experience in mind as I move forward on my journey of becoming a doctor. As a Chinese-American, it was also very meaningful for me to spend time in the country where my parents are from and see how my cultural roots and medicine intersect."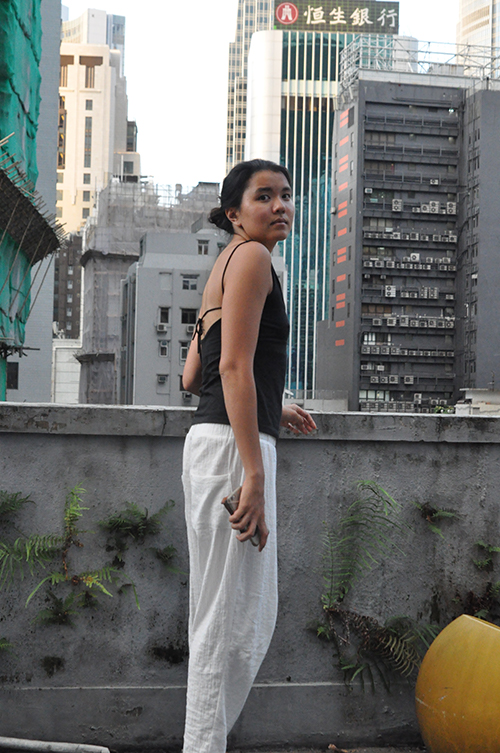 Aja Grande, Class of 2018
Science, technology and society
"Eager to pry open the boundaries of biology and the humanities, I embarked on a summer hunt to find the brink of these two fields. At the start, I devised an eight-week long reading series for the Ethnobotany Society at Brown on student scholarship and community engagement concerning ethnobotany in the 21st century. Midway, I attended a conference in Texas hosted by the Botanical Society of America. Shortly after, I backpacked through Hong Kong, China and South Korea for a month to explore foreign relationships between humans and plants in urban environments. Such involvement for me has inspired further research through anthropology, history and botany — vital tools to analyze the dynamics within economies, environments, eras and ethos. My appreciation has deepened for transdisciplinary spaces, such as Brown, that allow individuals the intellectual and physical freedom to adventure the self, as well as the local or global community."
Colin Kent-Daggett, Class of 2019
Urban studies
"I worked for Kelly Nipper, this summer's Brown Arts Initiative artist-in-residence, and volunteered as an outreach worker for HOPE (Housing Opportunities for People Everywhere). Both experiences engaged me more seriously in various communities that I've explored while at Brown: Providence outside of College Hill and the professional art world. It was fascinating to see the relationship between Kelly's vivid imagination for a complicated piece and the reality of all that was involved in building that piece. I've only recently begun taking my own artwork more seriously, so it was valuable to see the most professional side of the spectrum and the amount of commitment required to produce such large pieces of performance art. HOPE is an on-campus organization that does hands-on outreach, political lobbying and community organizing around the homeless community of Providence. I was an outreach worker during the school year and enjoyed continuing that work with a smaller group this summer. Studying urban studies at Brown has provided me with excellent theoretical tools to analyze urban problems, but volunteering with HOPE has taught me so much about the lives and realities of homeless folks in Providence and the political barriers to bettering their conditions."