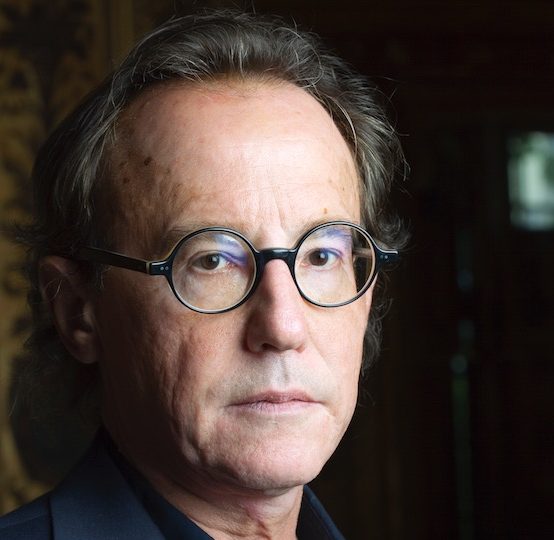 PROVIDENCE, R.I. [Brown University] — As part of Brown's lecture series on important issues that are often at the center of debate, Columbia University humanities professor Mark Lilla will deliver a lecture titled "After Identity Liberalism" Sept. 28.
Launched in 2016 by the Provost and President's Offices, the Reaffirming University Values series explores — through speakers, workshops and other community events — how community members can discuss conflicting values and controversial issues in constructive, engaging ways. The year's events and speakers continue to focus on issues related to intellectual pluralism, diversity of perspectives and cultivating an inclusive community, said Brown University Provost Richard Locke.
"Our primary motivation in launching and continuing this series has been to bring scholarly perspectives to explore the range of issues we confront as we seek to cultivate an intellectually diverse academic community," said Locke. "Fulfilling our mission of teaching and research to make a difference in the world requires bringing together exceptionally talented individuals from a wide spectrum of experiences, perspectives and points of view. Through this series, we seek to explore issues that emerge in and around that environment, and to provide tools to engage across difference thoughtfully and constructively, advancing our purpose as a university."
Mark Lilla's lecture is the second in this year's Reaffirming University Values series of lectures and workshops, which opened with a panel on Sept. 7, moderated by University President Christina Paxson, titled "Charlottesville: Perspectives on the Origins and Implications of White Nationalism in the U.S." The conversation featured seven Brown faculty members who contextualized the recent white nationalist rallies in Charlottesville through the lens of their academic disciplines and research.
Lilla is a professor of humanities at Columbia University and a regular essayist for The New York Review of Books and other publications worldwide. He specializes in intellectual history, with a particular focus on Western political and religious thought.
In a recent essay he wrote for the Chronicle of Higher Education, "How Colleges Are Strangling Liberalism," Lilla argued that college students' obsession with issues of identity has inhibited their ability to engage in reasoned public debate. The end result, he wrote, is a depoliticizing effect.
"By undermining the universal democratic we on which solidarity can be built, duty instilled, and action inspired, it is unmaking rather than making citizens," he wrote. "In the end this approach just strengthens all the atomizing forces that dominate our age."
He expands upon the ideas in his Chronicle essay in his recent book, "The Once and Future Liberal: After Identity Politics."
Following Lilla's lecture will be a conversation with Prerna Singh, Mahatma Gandhi Assistant Professor of Politics and International Studies in Brown's Department of Political Science, and Charles Larmore, W. Duncan MacMillan Family Professor in the Humanities in Brown's Department of Philosophy.
"Lilla and I have been friends for more than 20 years. We are both interested in the nature of modern liberalism and in its prospects for the future," said Larmore. "Lilla's critique of 'identity liberalism' concerns not only how the American Left should reconceive its electoral strategies, but also how students in our universities should understand the basis of their political values."
Looking forward, this year's Reaffirming University Values series will include a lecture in the spring by Brown University associate professor John Friedman, who recently co-authored a study on higher education and economic mobility, as well as other guest speakers. Additionally, there will be two public narrative workshops this fall and winter for students, faculty and staff aimed at exploring how narrative can advance change and enable participants to engage with others of diverse views and perspectives.
Lilla's lecture takes place on Thursday, September 28, at 5 p.m. in Smith Buonanno Hall, Room 106. The event is free and open to the public.