PROVIDENCE, R.I. [Brown University] — In the wake of Hurricane Maria, residents of Puerto Rico are facing severe challenges, including the devastation of health care on the island. Dr. Janice Santos, a urologist and assistant professor at Brown University's Warren Alpert Medical School, is working to help.
Hospitals are working with short supplies of fuel and medicines, she said. Dialysis clinics are struggling with unreliable power supplies and vaccinations and mental health care are urgently needed.
Santos answered questions about the immediate and longer-term needs in Puerto Rico.
Q: How have you been involved in helping to respond to the disaster in Puerto Rico?
Our Doctoras Boricuas network has established a supply chain fueled by donations from institutions and private donors from all over the country, collected through a GoFundMe page. In Rhode Island, I have been working with the Association of Puerto Rican Professionals of Rhode Island in collecting supplies, and our Department of Urology (part of Brown Physicians, Inc.) has a fundraiser among employees tomorrow. The proceeds will be donated to the effort of the association to transport supplies. My patients have approached me, too, and donated by their own initiative.
I am currently trying to coordinate transport for supplies — transport is the most limiting factor. We are also in need of medical supplies and medications. I am thinking about other ideas for fundraisers and academic partnerships as this develops. This will be a long-term recovery.
Q: Two weeks since the hurricane hit, what do hospitals around the island need the most?
Most are in need of generators, fuel and diesel for transport and to be able to function. Lifesaving medications such as insulin, oxygen tanks and antibiotics are emergently needed. We have assembled lists of supply needs for hospitals per region, as each hospital's needs are slightly different. There is an urgent need for dialysis patients to receive their treatment. At this point, we are trying to transfer all of these renal patients out of Puerto Rico, given the instability of the electrical grid.
Q: What factors have hindered the relief effort so far?
Crippled transportation, loss of the electrical grid, the power generator backup due to diesel shortage, and telecommunications failure.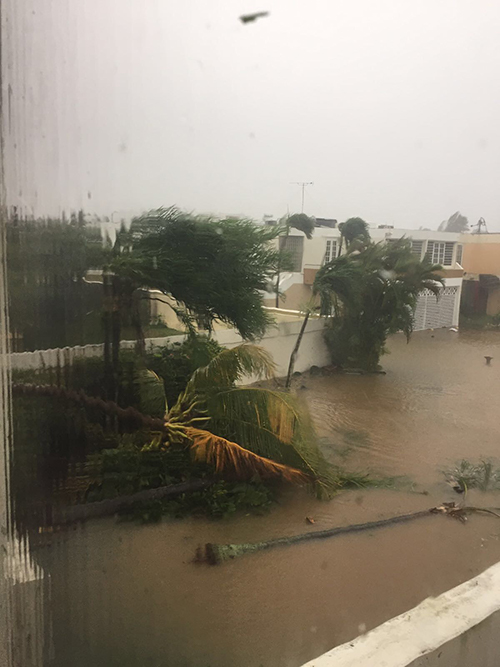 Currently, it seems the only way to get supplies to many of the hospitals, shelters, physicians and treatment centers is to fly it in from U.S. mainland and deliver the supplies directly to the physicians who sent out a distress call.
Our request is for a larger-scale deployment of the U.S. Armed Forces. They are the only entity that can facilitate the core functions of disaster relief: providing food, water, shelter and medical care. In view of this, we understand that the people of Puerto Rico will need the full commitment of the federal government in order to meet these basic needs, but that full rehabilitation of Puerto Rico's hospitals requires a longer-term commitment even if the acute stages of the disaster are met with some federal support.
Q: What are the health needs beyond hospital-based care?
There is an urgent need for a coordinated response for the imminent mental health crisis. Some of the most disturbing distress calls from physicians on the island are the reported suicides, which the government has yet to confirm. We do not yet know how many have occurred or will occur in the future. But we know that the risk grows with each passing day of desperation.
We need a coordinated vaccination and outbreak control and prevention program to be implemented immediately. There could be an impending risk for outbreaks of vaccine-preventable diseases. One example is the needed prevention of influenza outbreaks, which start earlier in the Caribbean than on the U.S. mainland.
Q: What problems do you anticipate remaining even after a few months?
There are several areas that will remain critical problems after a few months.
infrastructure;
a physician and health care worker shortage;
inadequate insurance coverage;
disease outbreaks as a result of catastrophic conditions and contamination;
and mass migration of Puerto Ricans to the mainland.
Our valiant colleagues providing medical care on the island are sending out a distress signal: They need a rebuilding of our healthcare system in order to provide for the needs of their patients.