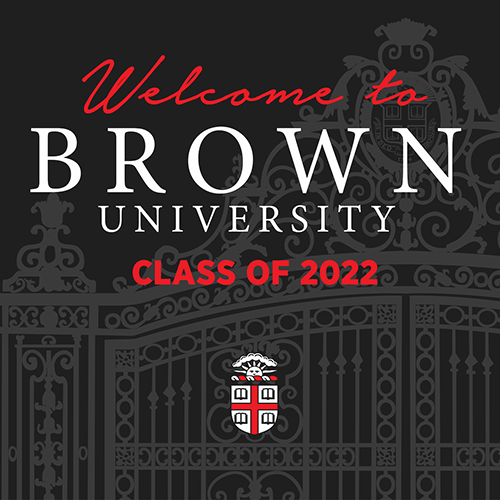 PROVIDENCE, R.I. [Brown University] — On Thursday, Dec. 14, Brown University invited 738 early decision applicants to become members of its undergraduate Class of 2022.
The early applicant pool of 3,502 students is the largest since Brown adopted its current early decision program 16 years ago. The accepted students are the first to be admitted since the launch of the Brown Promise initiative, which will replace loans with scholarship funds in all University-packaged undergraduate financial aid awards.
"We continue to be humbled and amazed by the incredible talent in our applicant pool and admitted student group," said Logan Powell, dean of admission. "Not only will these admitted students soon begin their incredible journey through Brown, they will also have the opportunity to study without the prospect of loan debt upon graduation."
Nearly 50 percent of the Class of 2022 students admitted through early decision have applied to receive financial aid. Brown meets 100 percent of demonstrated financial need for all admitted undergraduates, and 43 percent of the University's undergraduate student body currently receives need-based financial aid.
Nearly 10 percent of accepted students represent the first generation in their family to attend college. Additionally, 38 percent are students of color, defined as those who self-identify as African American, Latinx, Native American, Native Hawaiian or Pacific Islander, or Asian. Of the accepted students, 430 are female and 308 are male.
The students accepted from the early decision applicant pool come from 33 nations and 43 U.S. states. The top countries represented outside the United States are China, the United Kingdom, India, South Korea and Turkey.
Applicants began logging on to a secure website at 6 p.m. on Thursday, Dec. 14, to learn the status of their applications. By applying for early decision, these prospective students indicated that Brown was their first choice for college and agreed to accept an offer of admission if they received one.
The deadline for regular decision applications is Jan. 1, 2018.