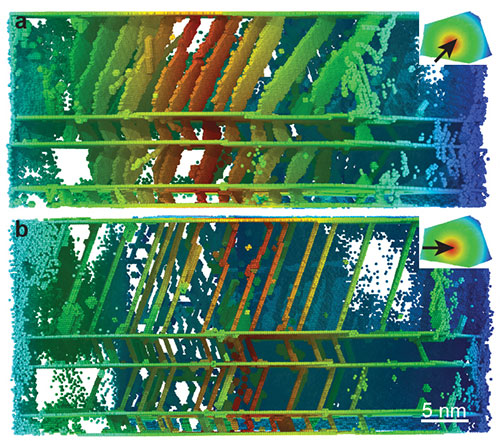 PROVIDENCE, R.I. [Brown University] — In recognition of outstanding scholarship, six Brown faculty members were honored on Thursday, April 19, with Research Achievement Awards.
"These awards, which were inaugurated last year, elevate the University's recognition of the extraordinary research contributions of our faculty," said Jill Pipher, Brown's vice president for research and a professor of mathematics. "Each of these individual award winners has transformed research fields through deep scholarship and creative solutions to complex problems."
Pipher and Brown Provost Richard M. Locke presented the awards to recipients at a Celebration of Research program held at Brown's Faculty Club.
"Research is central to Brown's mission," Locke said. "It is crucial to innovation and discovery and essential for advancing just, peaceful and prosperous societies locally and globally. Research is also vital to our quest to educate highly capable leaders across the disciplines, and we celebrate these award winners for their commitment to excellence, exceptional collaboration and mentoring of the next generation of scholars."
Nominations for the awards were sought in six categories and then reviewed by panels of Brown faculty. In addition to the awards, each winner received a $5,000 research stipend.
The winners of the 2018 Research Achievement Awards are:
Professor of Engineering Huajian Gao earned a Distinguished Research Achievement Award. Gao was cited for lasting contributions in his primary field, the mechanics of solids and structures, such as in the mechanics of thin films and nanostructured and energy storage materials. He has been recognized by many professional organizations with their highest awards, including the Theodore von Karman Medal from the American Society of Civil Engineers, and is a member of the National Academy of Engineering.
Erica Larschan (molecular biology, cell biology and biochemistry) received an Early Career Research Achievement Award. Larschan was cited for the strong start in her research career in terms of both basic research and medical applications, including important discoveries in the field of gene regulation involving the CLAMP protein. She is the winner of a PECASE Award, among other notable early career awards.
Professor of International Relations Rose McDermott earned a Distinguished Research Achievement Award for her pioneering scholarship, including in the area of political psychology, and her innovative interdisciplinary work across political science, international relations, psychology and behavioral genetics. She was also highlighted for her record of publication and research mentorship. McDermott is a fellow of the American Academy of Arts and Sciences.
Itohan Osayimwese (history of art and architecture) received an Early Career Research Achievement Award for her research in the fields of modern architecture and colonial studies, which explores intersections between geopolitics and architectural discourse in a variety of contexts. She was also cited for her impressive success in publishing and in winning grants and awards, including a Society of Architectural Historians/Mellon Award.
Assistant Professor of Computer Science Stefanie Tellex earned an Early Career Research Achievement Award. Tellex was cited for her artificial intelligence research as she designs new approaches for humans to communicate with robots that could revolutionize such interactions. She has won many top-tier awards and fellowships, including an NSF CAREER Award and a DARPA Director's Fellowship. She has published widely in top journals and has organized many research conferences and workshops.
Rena Wing (psychiatry and human behavior) received a Distinguished Research Achievement Award. Wing is internationally recognized as one of the top researchers about the treatment of obesity and related health problems, especially Type 2 diabetes. She has served as president of many national organizations, won dozens of awards, including a lifetime achievement award from the American Psychological Association, and has had continuous National Institutes of Health funding since 1983. Her extraordinary mentorship was also cited, as she has helped dozens of young investigators become major researchers on their own.
The Research Achievement Awards are one of a number of Brown programs to recognize the importance of research by faculty. Also announced at the Celebration of Research program were winners of the annual Seed and Salomon awards.