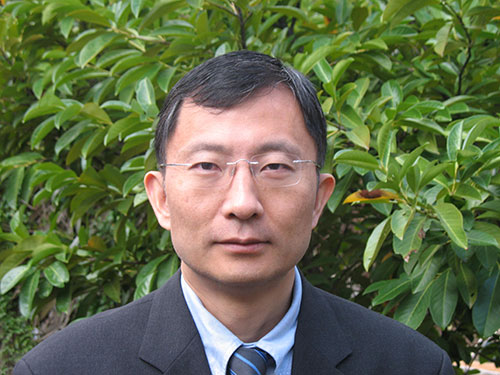 PROVIDENCE, R.I. [Brown University] — Huajian Gao, a professor in Brown University's School of Engineering, has been elected to the 2018 class of National Academy of Science members.
Gao is one of 84 new members and 21 foreign associates elected in this year's class. Members and associates are chosen for what is regarded as one of the highest honors a scientist can receive based on their "distinguished and continuing achievements in original research."
"It is with enormous pleasure and deep gratitude that I learned about my election to the National Academy of Sciences," Gao said. "I am profoundly honored to be associated with such a preeminent society of scholars and to join the list of highly accomplished members in the academy."
Gao's lab at Brown focuses on the mechanical properties and behavior of materials in engineering and biology. His recent work runs the gamut from finding new techniques for making better structural steel to aiding the development of a new type of antibiotics. In a recent paper published in the journal Nature, Gao and his colleagues showed a potential means of engineering metal to resist fatigue, which is responsible for the vast majority of metal failure in devices and structures.
The accomplished researcher is coauthor of hundreds of papers, which have been cited by other researchers more than 37,400 times. He's the recipient of the highest societal honors from the American Society of Civil Engineers, the American Society of Mechanical Engineers and the Society of Engineering Science. In 2012, he received the Alexander von Humboldt award, Germany's highest award for international scientists.
Gao, who joined the Brown faculty in 2006, becomes the 10th current Brown faculty member in the National Academy, joining Nobel Laureates Leon Cooper and Michael Kosterlitz, among others.