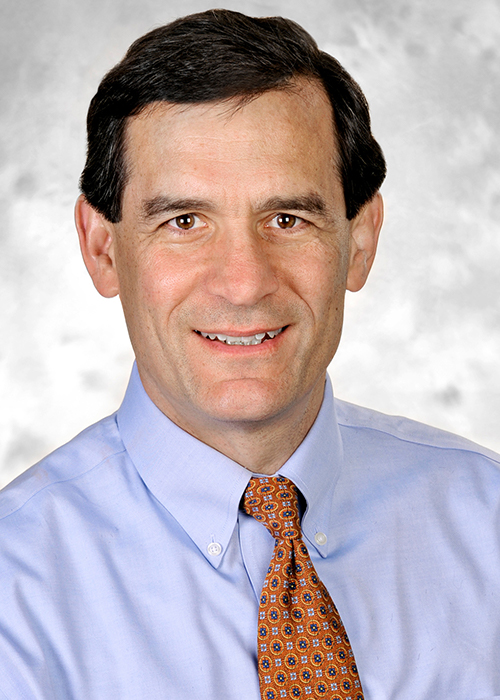 PROVIDENCE, R.I. [Brown University] — Dr. Josiah "Jody" Rich, professor of medicine and epidemiology at Brown University, has been elected to the 2018 class of National Academy of Medicine.
Rich is one of 75 new members and 10 international members elected in this year's class. Members are chosen for what is regarded as one of the highest honors in the fields of health and medicine based on their "outstanding professional achievements and commitment to service."
"I am deeply honored to have been elected and look forward to helping support the mission of the National Academy of Medicine," said Rich, director of the Center for Prisoner Health and Human Rights at The Miriam Hospital in Providence. "The Academy is an outstanding organization and serves a unique role in our society, which is needed now more than ever."
Since joining the Brown faculty in 1994, Rich has focused on addressing health disparities, particularly among prisoners and people involved in the criminal justice system. He has developed solutions to prison health care issues and contributed his expertise to National Academy of Sciences and National Research Council discussions to advise policymakers.
In recent years, Rich has focused his research on the opioid crisis, including conducting a study on the effectiveness of medications for addiction treatment in jails and prisons and serving on Rhode Island Gov. Gina Raimondo's Overdose Prevention and Intervention Task Force. Rich is also co-principal investigator for Rhode Island Hospital's new $11.8 M Center of Biomedical Research Excellence (COBRE) on Opioids and Overdose. 
Rich joins other Brown community members in the National Academy of Medicine, including Jack Elias,dean of medicine and biological sciences; Eli Adashi,former dean of medical and biological sciences; Phyllis Dennery, professor of pediatrics; Vincent Mor, professor of health services policy and practice; James Morone, professor of public policy; David Savitz, associate dean for research in Brown's School of Public Health; and Charles Carpenter, professor emeritus of medicine.